SOHB Winners | 07/04/19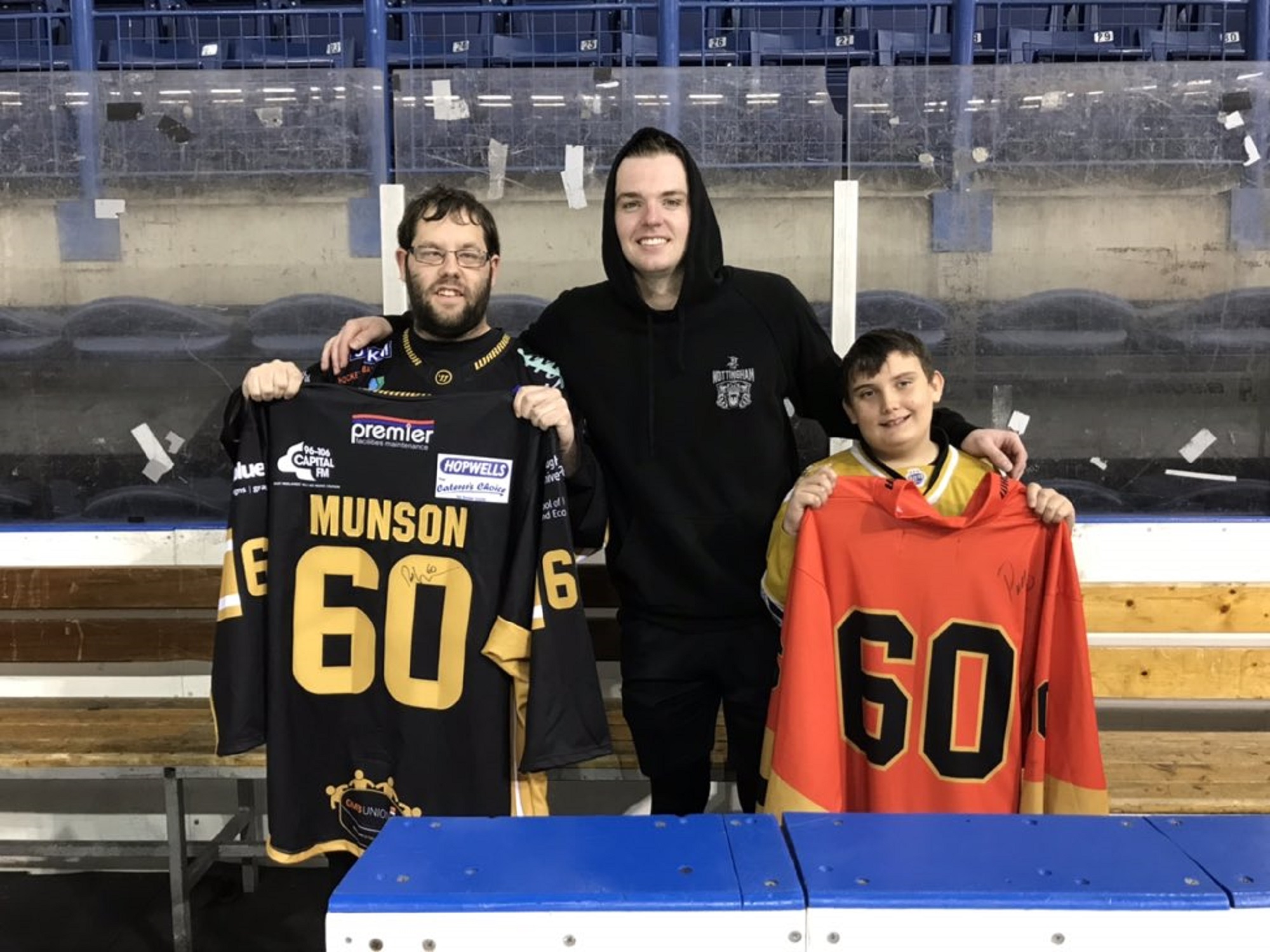 With a bumper Sunday night crowd inside the Motorpoint Arena to witness The Nottingham Panthers defeat the Fife Flyers to move on to the Playoffs Finals weekend there were not one BUT TWO Patrick Munson jerseys up for grabs.
Simon Whysall, from Top Valley, has been a Panthers fans for a few years now and he went home with Patrick's black game worn jersey but he won't be wearing it until next season as he'll be missing the PredictorBet Playoff weekend due to his upcoming wedding!
Everyone at The Nottingham Panthers would like to wish Simon the best as he embarks upon married life!
Elliott White, from Mapperly, is a netminder for the Nottingham White Tiger Under 11s, and he's been a Panthers' fan for 11 years, so he was delighted when DJ Ken read out his number and he got to take home Patrick's worn warm-up jersey.
With Eliiott being a netminder his two favourite players are, of course, Michael Garnett and Patrick Munson.
Making his prize that little bit extra special.