Sponsors join Panthers on the ice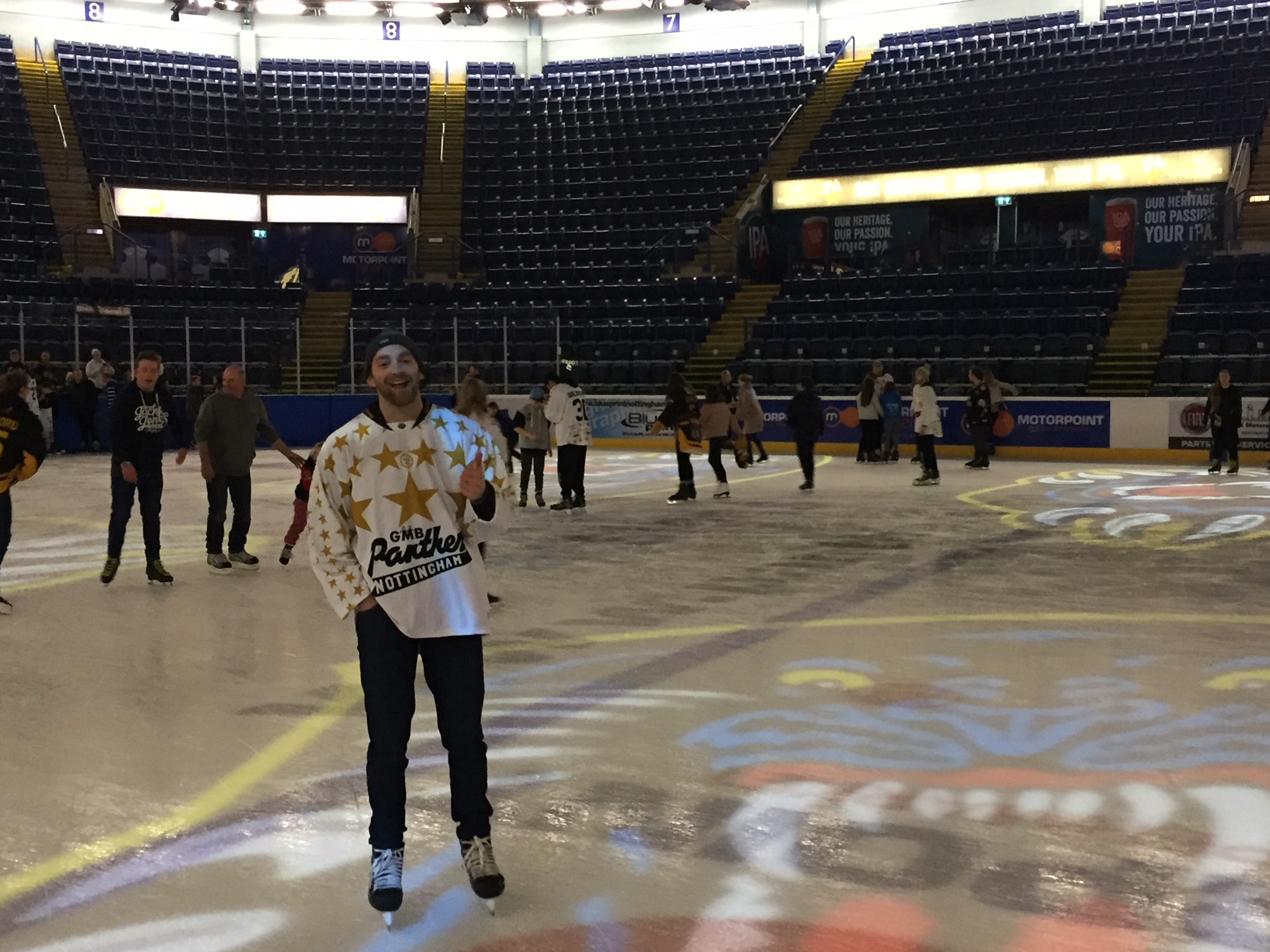 The GMB Panthers hosted their annual 'Skate with the Panthers' night at the Motorpoint Arena on Tuesday.
It was a chance for all of our sponsors, both main team and player, to step onto the Panthers home ice and meet their favourite players properly.
It was a fun night and we even got to give away a prize to one lucky fan.
This year, it was a vintage David Clarke jersey that went to a young member of the Panthers Nation!
We hope all our sponsors enjoyed the night and once again, we wish you a merry christmas and a happy new year.
If you aren't a Panthers sponsor, there's a public 'Skate with the Panthers' event being hosted by the National Ice Centre.
For all the details about that, call 0843 373 3000!