Tetlow: Hopefully I've shown I'm ready when needed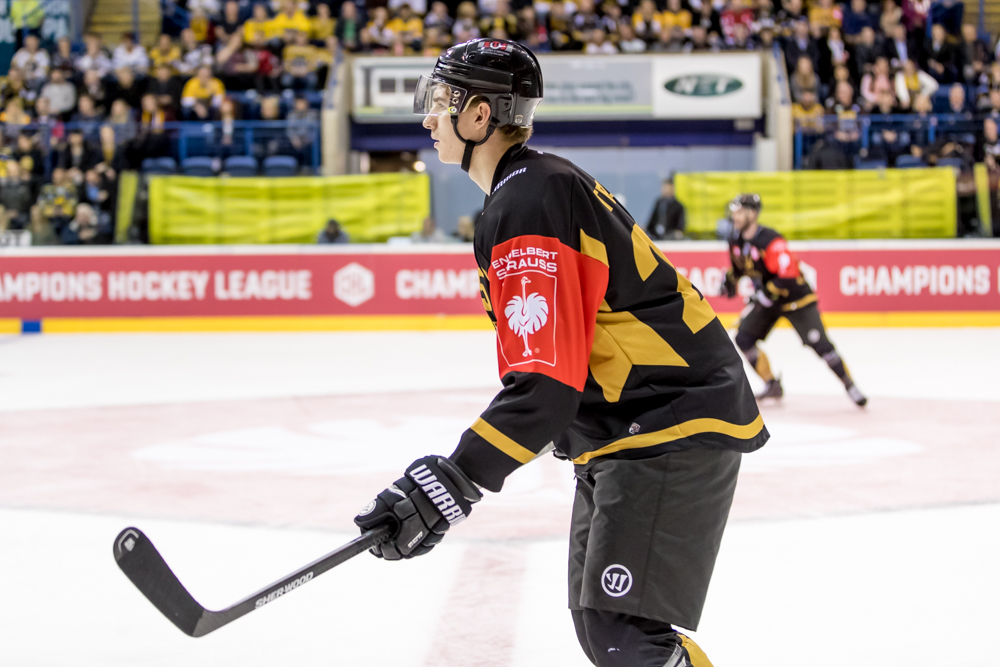 When Mathieu Gagnon received his two game ban for an incident against Sheffield, there could have been fears of how the Panthers would cope being an import D-man down.
We got an answer to how Corey would handle that situation when he threw Josh Tetlow into the mix. Often.
And the young Brit responded to the chance fantastically, with impressive performances home and away against the Coventry Blaze.
Corey already told Panthers Radio with Xynomix that he was impressed by the 19 year old, but Josh was equally happy with what he go to do.
Josh said 'it was great to be out there often, I really enjoyed it.'
Tetlow was playing with a mix of different players during the game, sometimes sharing the ice with all of the other d-men.
Getting to play with a range of players could be difficult, but 'Tets' said 'all the boys looked after me. They have really good positioning so that always helps me.'
With Gagnon returning, Tetlow's ice time may be limited again, but Josh doesn't mind and just hopes he's proved his quality: 'Gagz will be back in his spot which is just right but hopefully I've shown that I'm ready whenever he needs me.'
Listen to the full interview below.
Audio