Tetlow: Playoffs will be unreal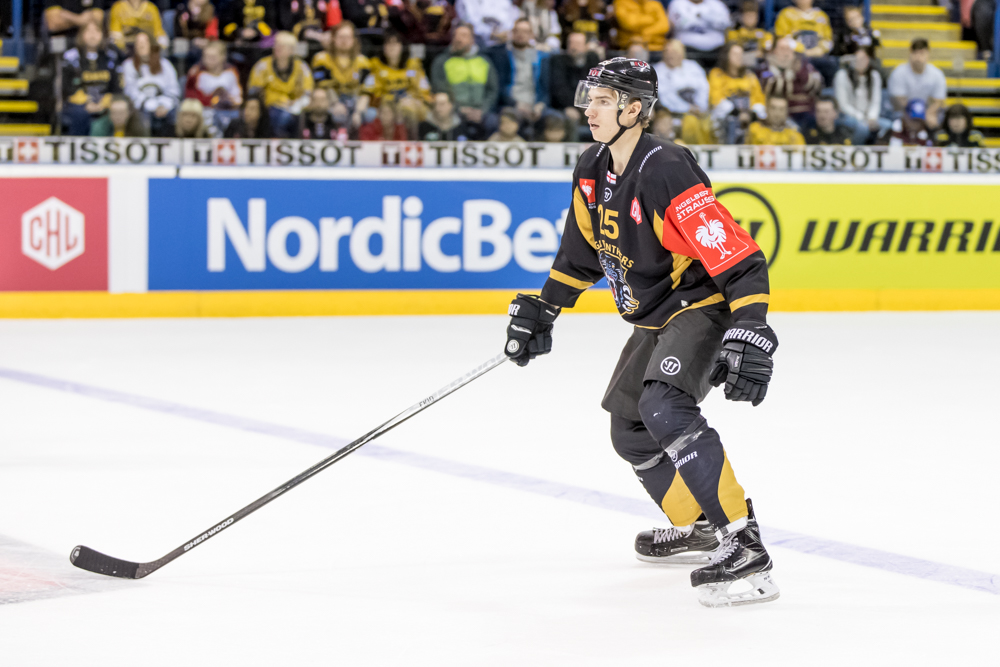 Josh Tetlow may have taken some time to get on the ice regularly in his first season as a pro, but he's not looked back since getting there.
Earning Corey's trust with some fine performances in the NIHL with the Bracknell Bees and his hard working approach to training, 'Tets' started to see some ice time in the new year.
His first taste of regular work in a full squad came when the Panthers travelled to Scotland for their last three in three.
Constantly solid defensive performances were capped off with a somewhat fluky goal against the Edinburgh Capitals.
With the regular season coming to a close, Josh gets another Scottish trip to cement his full time role with the Panthers.
Looking ahead to the trip in an interview on the Panthers TV, Josh said 'hopefully we can bang a few goals in in all 3 games and roll on in to the playoffs.'
Speaking of the playoffs, Josh is getting very excited about his first taste of EIHL post season action next weekend.
Tetlow said 'it's gonna be unreal I imagine, I've heard so many good things about it.'
It has been an excellent first season for the now 20 year old Brit and he seems to have enjoyed every second of it: 'I've loved every minute of it and learned to be more of a professional.'
We're sure every member of the Panthers Nation is excited to see what the future years can bring!
Videos