Thank You to the Fans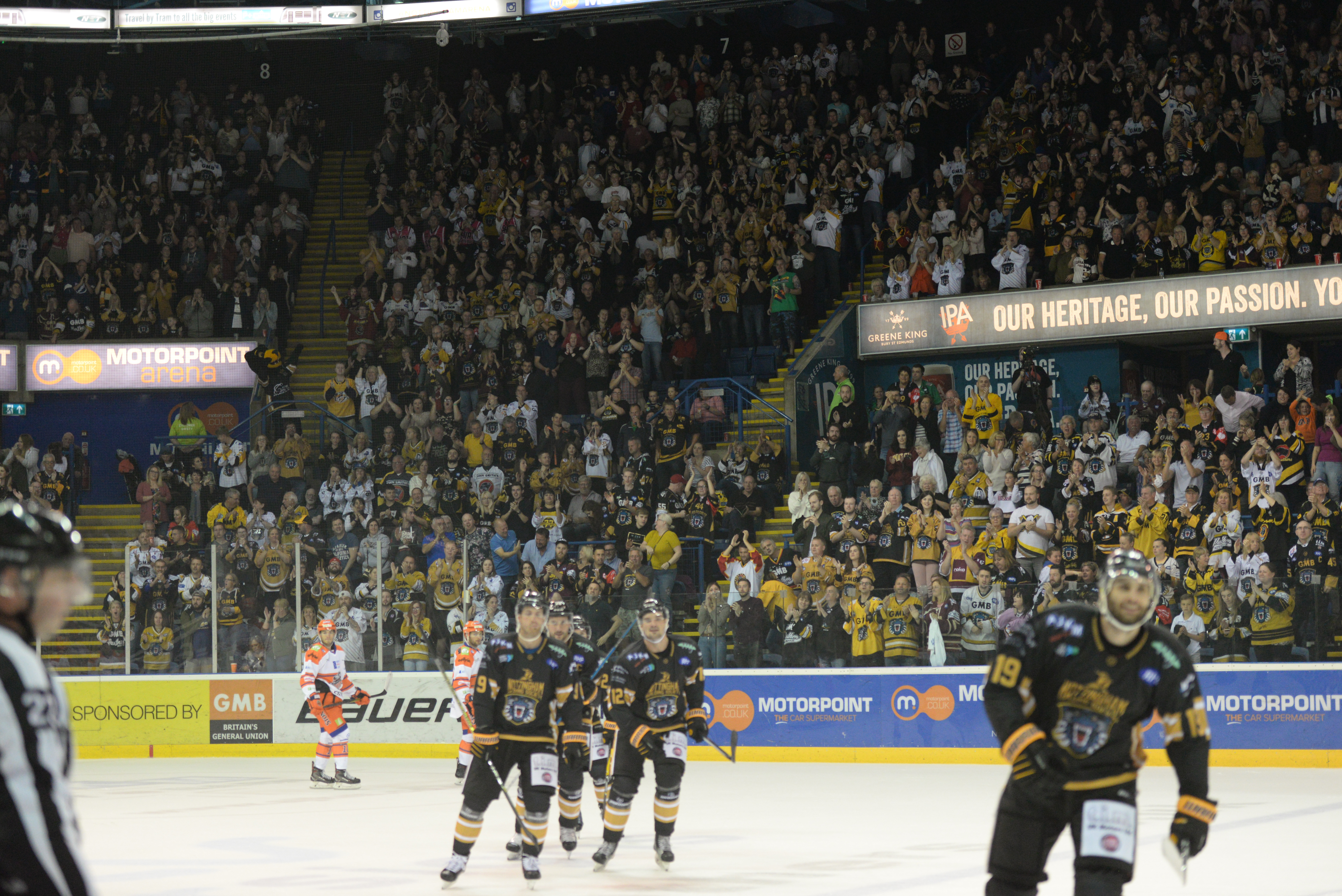 THE NOTTINGHAM Panthers would like to thank the fans for turning out in huge numbers for the opening Challenge Cup game of the season which saw a 5-2 victory over arch-rivals Sheffield on Saturday night.
There were a handful of unclaimed seats in the bowl for the game and some of the executive boxes weren't fully occupied but the official crowd of 6666 must be some kind of first game record.
A club spokeswoman said on Sunday morning: "It was fantastic to see so many people in the building. The schools haven't gone back yet, it's still summer, and yet we had so many people to watch the first proper game of the season. The attendances were great for the pre-season games sponsored by Internet Motor Parts and that helped spread the word for the first Elite fixture of the campaign. The Sheffield fans did their bit too, packing out the away blocks for the match which was sponsored by The Bakehouse.
"But the numbers in the home blocks made everyone's night and the energy they brought to the building rubbed off on the players. The nearest we can think of crowd-wise for this time of year was the charity match between the two sides in memory of photographer Dave Page but this game topped those numbers and must be a record for a first game."