Ticket availability now under 1400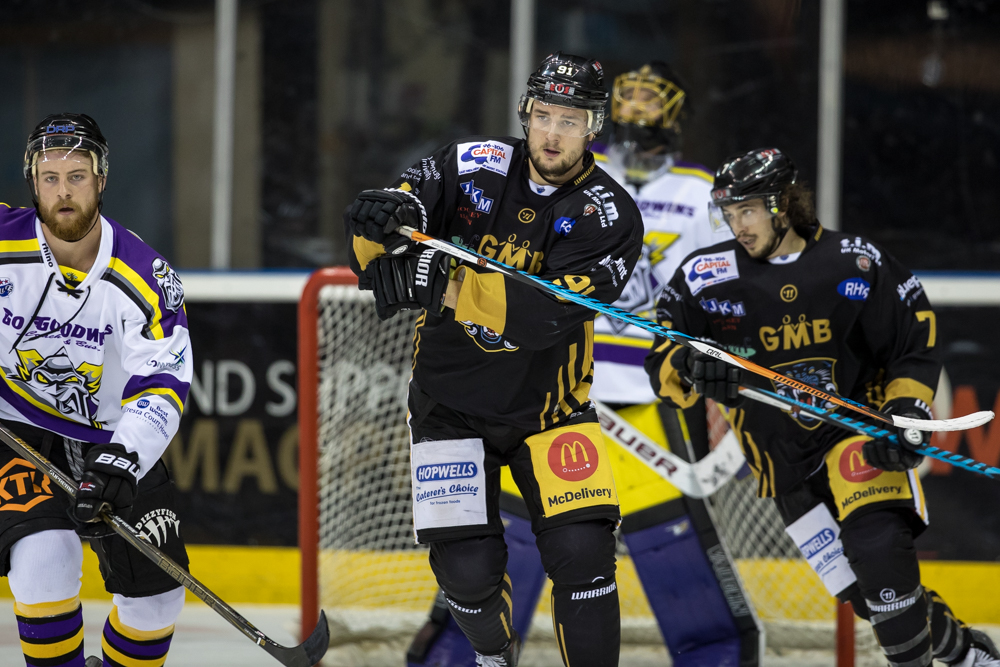 Evan Mosey has been told there's no need for surgery, after he was crushed on the boards in the first period of Saturday's action against Sheffield and took no further part.
He will be side-lined for a while though.
Meanwhile Sheffield asked the league to suspend double-goalscorer Raphael Bussieres for a separate incident.
Panthers won the game by a 4-1 margin and went on to claim solo top spot in the standings in the Elite League with a shut-out victory in Braehead on Sunday, making it a four point weekend.
The Department of Player Safety examined the Sheffield submission and have imposed just a one game ban for being "careless".
Panthers have been fined £500 for a water squirting incident from the bench in the same game.
Meanwhile, there is more high octane action lined up for this Saturday when the Cardiff Devils visit Nottingham in a match sponsored by BAUER.
Ticket sales for Saturday are reported as strong and steady.
We reckon there are around 1400 left or fewer in the bowl at the arena for Saturday.
Bearing that in mind, it is likely that paying on the door will be possible, but getting you tickets in advance guarantees you a big night out in a great atmosphere and you will be able to pick your spot in the stands from what's available.
SEE YOUI THERE!