Ticket news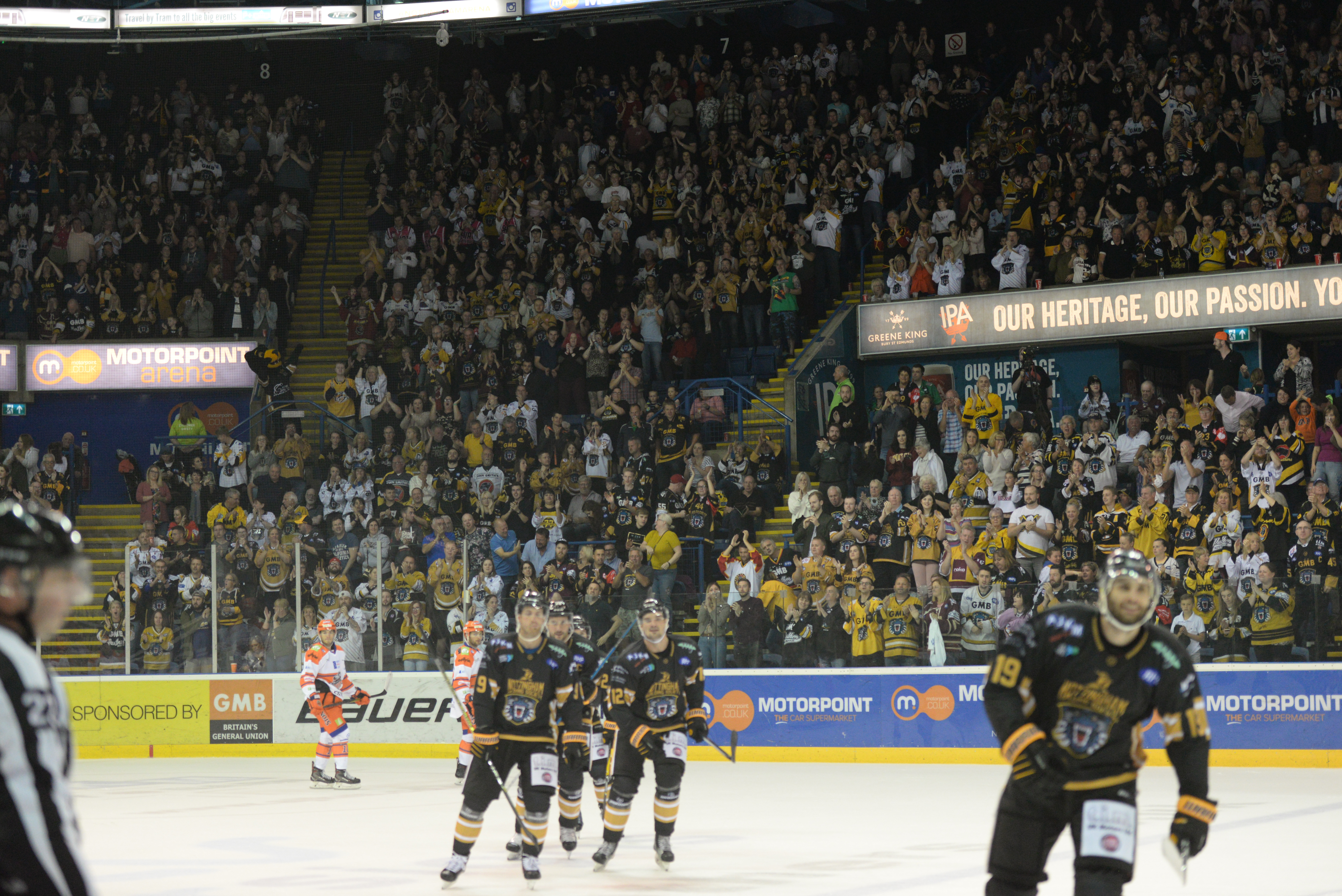 With every team in the league facing a hectic festive schedule, THE NOTTINGHAM Panthers next three home games are all shaping up to be big affairs both on and off the ice.
Next up in Nottingham the Milton Keynes Lightning visit on Saturday at seven o'clock.
The box office reports the return of Saturday Night Hockey has been well received with strong ticket sales for the game.
It'll be the last home game before Christmas and will be packed with festive music, including the Sally Army band in the foyer and Santa in his sleigh on the plaza.
After Sunday's trip to Scotland and a bid for revenge over Dundee, Panthers are back at home for the biggest game of the holiday period when the biggest of rivals clash in front of a packed house on Boxing Day at three o'clock.
We're rounding up the sponsors' returns and these should go on sale before the end of the week.
The bowl sold out in 26 hours for the game when the tickets first went on sale.
Panthers are in Sheffield on December 27th and Coventry on December 29th, before returning home to face Coventry again in what has become an annual New Year's Eve four o'clock clash with the Blaze.
The box office reports that one is also selling well, already we're down to just over a thousand seats available for "the best way to start anyone's New Year's Eve celebrations!"
PANTHERS AND THE HOLIDAYS….ALWAYS A WARM WELCOME AT OUR PLACE!