Training Camp: Roster Report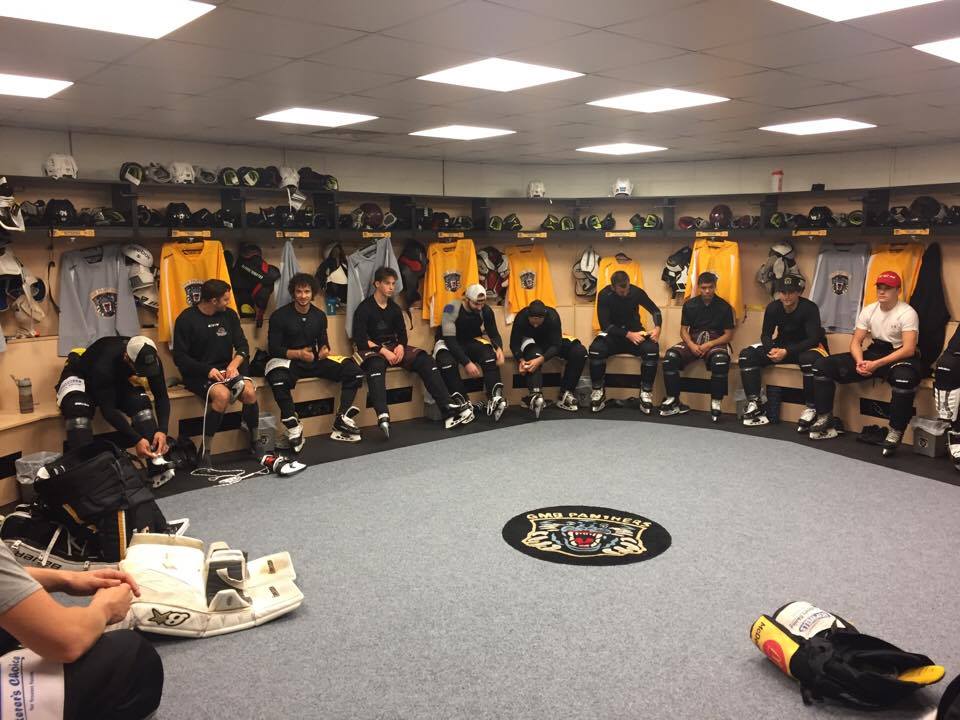 Today saw the beginning of Panthers training camp, as the newly assembled Panthers roster descended on the Motorpoint Arena.
With a very full squad on the ice, it was the first chance for Coach Corey Neilson to see his guys work together.
Training camp started a week earlier this year, meaning some players couldn't join the first day as visas hadn't been returned.
Zach Phillips is expected to arrive midweek and could be in the squad for Saturday.
Mark Derlago, the latest Panthers signing, is awaiting the return of his passport so he can make his way to Nottingham from Canada.
Bussieres, Alexander Mokshantsev and Eduard Zakharchenko had some minor issues with their visa applications but they have now been resolved and should be joining their new teammates soon.
As the day progresses we will have interviews with some of the new squad on Panthers Radio and Panthers TV so keep an eye out on our website and social media for those.