"Two huge games to get back on the horse"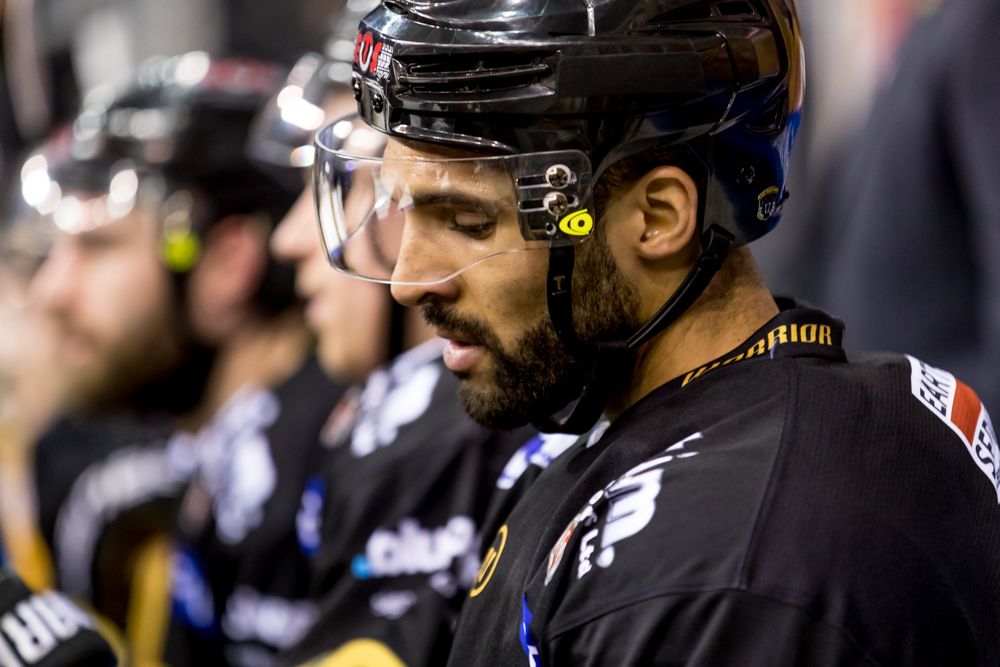 David Clarke spoke to Panthers TV with the GMB after training this morning, as he got put through his paces by Corey after spending the week on a scouting mission at the GB Under-20's in Dumfries.
However, he spoke about the disappointment and anger in the dressing room after the two losses at the weekend and how important it was to get back on the horse this weekend.
David said "losses are going to happen in a season, but it's about how you respond to those."
With two huge games against the Storm in Manchester and then welcoming the Belfast Giants to Nottingham, there's no time for the Panthers to rebuild momentum as they're thrown right back in the deep end against two top of the table teams.
Clarke says that that may not be a bad thing though and that "two huge games is exactly what we need and get back on our league run."
Check out the full interview on Panthers TV, just click on the link to the right.
The boys are working hard to do their part this weekend, but we're also going to need the help of the Panthers Nation to roar the boys on to those points, especially on Sunday at the Motorpoint Arena.
Ticket are still available so make sure to grab yours now!
Either call the box office on 0843 373 3000, head in to the box office, open nine to nine, or click the Buy Now tab at the top of the page and come support us on Sunday at 4PM!