Two Match Home Ice Action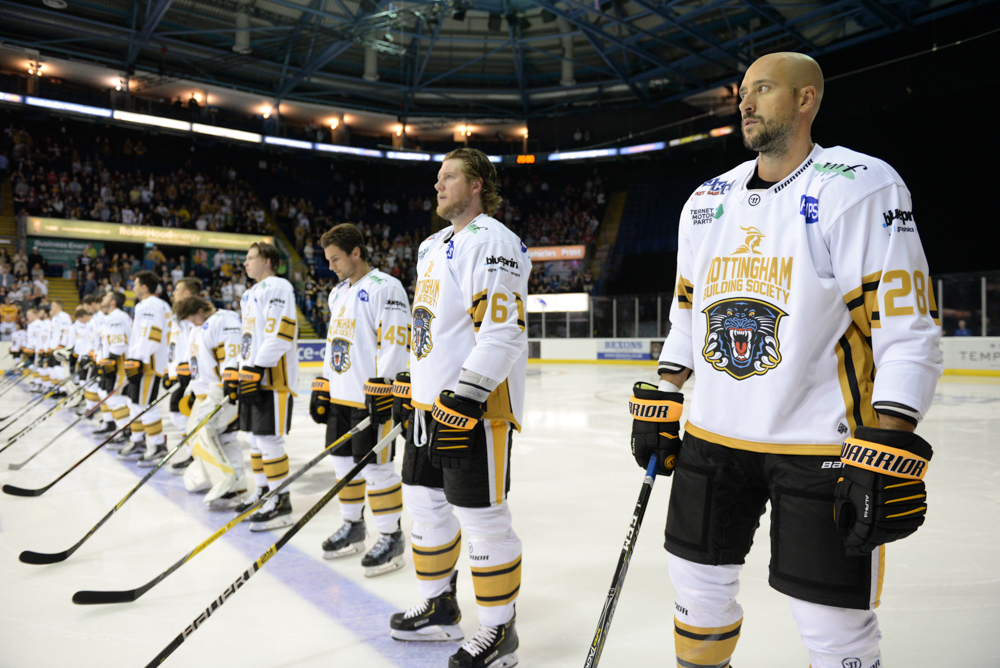 Kevin Henderson and Jaynen Rissling flew into Nottingham this week to complete the line-up ahead of this weekend's next stage in the build up to the new ice hockey season.
The pair were joining in a day of photographs and filming alongside their new colleagues today and will start to catch up on the ice at training on Tuesday.
Both players have said they're excited to be here and can't wait to hit the ice. They will debut on Saturday when Dresden from the DEL2 league in Germany come to Nottingham for the first of four International challenge matches against European opposition.
Fischtown, from the top tier DEL in Germany, are in Nottingham on Sunday. Discounted ticket prices apply and good seats are still available.
Last weekend saw Nottingham beat Cardiff in Wales on Sunday to clinch the Aladdin Cup with scores of 5-5 in Nottingham and 3-6 on the road. The deadlines for extra discounts for season ticket holders for the upcoming matches against Stavanger from Norway and MAC Budapest from Hungary pass this coming weekend.
Purchase your tickets through the links at the top of the page.