UNTIL NOW and other Euro-adventures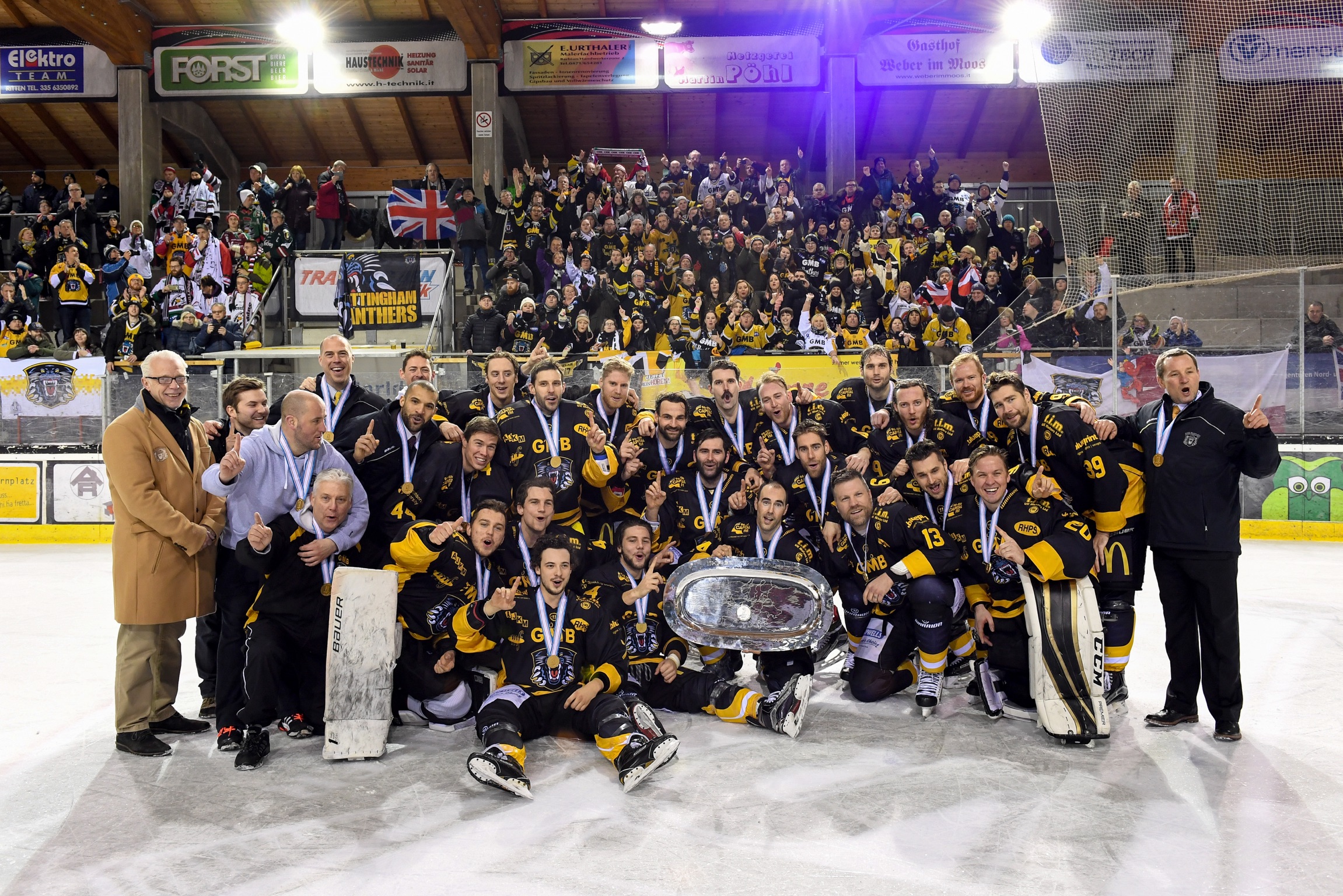 Panthers' partners Lace Market Media Group have put together a stunning DVD of Panthers' European adventures, and it will go on sale from the kiosk at this Sunday's game.
It will make a brilliant stocking filler for any Panthers' fan this Christmas.
The DVD includes all the behind the scenes documentaries from this season's Champions Hockey League involvement, but it is headlined by UNTIL NOW, the fly-on-the wall and match action reports from Italy, when Panthers won the Continental Cup to become the first British team ever to lift a European title.
UNTIL NOW received rave reviews when it was unveiled at the end of last season.
It has been given a Hollywood style make over on both the sound and vision front and it is being nominated for a host of film festivals in the coming months.
You can own a copy of it, and the other Euro-adventures for just £10.
Sales of the DVD start this Sunday at the home game against Belfast, but you can also get it online!
At 5PM on Friday, Until Now will release on Vimeo and be availbale to purchase, giving you an online and downloadable copy with all the same benefits as the DVD.
It will cost just £7.50 online and we will have a comprehensive guide on how to purchase your copy before it releases in the evening.
This set is the best stocking filler a Panthers fan could want and the DVDs will be available to purchase throughout December, so don't miss out!