Vaskivuo: 'I don't like losing to that team'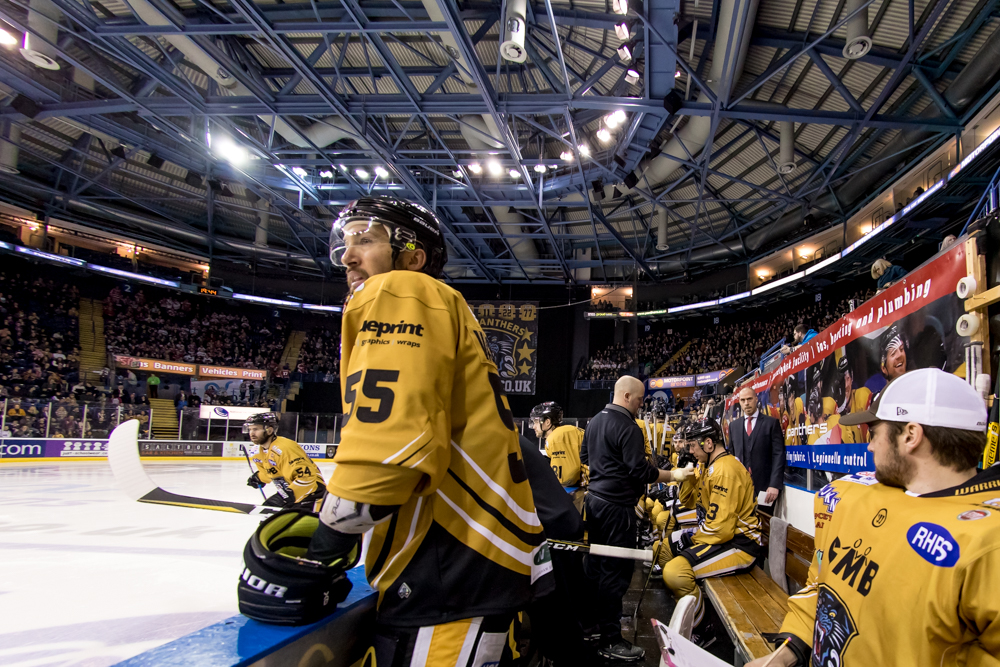 Mike Vaskivuo hasn't been in Nottingham long, but he seems to already understand the fans priorities.
Looking ahead to the weekend's actions against the Steelers, Mike said 'I don't like losing to that team... we need the points bad, Sheffield's our rivalry and we gotta get 'em back''
Mike hasn't been around the team long, but he's already developed a soft spot for the city and fans.
Nicknamed by the players 'Prince of da Ham', due to how Mike refers to Nottingham, Vaskivuo seems pretty happy here already.
The Miami native said 'it's so much fun here in this city, the fans love it.
'I've been here about 5 weeks now and I feel like I've been here all season, everyone's made me feel so welcome'
As is typical with imports to the EIHL, the playoff format is a bit of a shock to the system for Mike.
But Mike is still all in to win them, as the team focuses on a piece of domestic silverware to end the season.
Vaskivuo said 'it's a different format but the playoffs are the playoffs and you can still win a trophy at the end.'
Listen to the full interview now, just click on the link below!
Videos