Welcome Back Jordan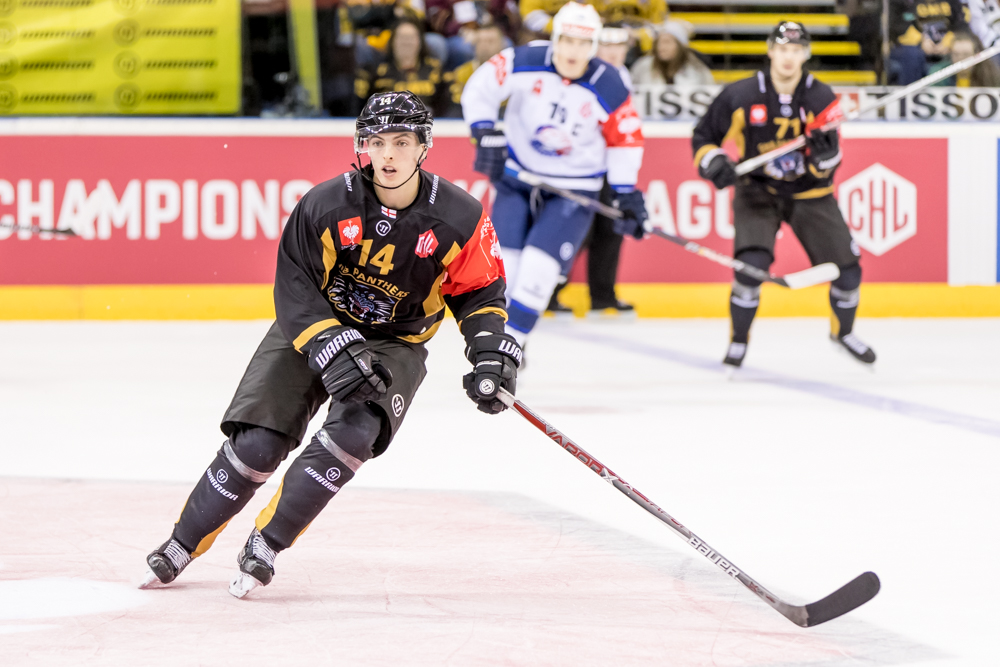 Jordan Kelsall has returned to the Panthers for a second season, hoping to build on his first year in the EIHL.
Splitting his time between training with the Nottingham Panthers and playing for the Swindon Wildcats, Jordan enjoyed his first year in the organisation.
With a new coach joining the club, Rich Chernomaz has set Jordan the challenge of impressing in pre-season in the hopes of making himself a full-time member of the Panthers.
Jordan is excited about the opportunity and spoke exclusively with Panthers.co.uk about his return.
So you're back in Nottingham! Are you excited to be getting back to the EIHL with the Panthers next year?
Of course! There's nothing better than playing for your childhood team so to sign back in Nottingham for another season was a very easy decision for me. After having some amazing experiences last year with the likes of the CHL, I cannot wait to be back for another year.
A brand new coach in Nottingham next year in Richard Chernomaz. Are you looking forward to working alongside a Head Coach of his pedigree?
Having spoken to Rich, he seems like a coach who will be able to really develop me as a player both on and off the ice. I know first-hand how experienced he is, as he coached the U20 Hungarian National Team to a gold medal in the same tournament that I was playing in, so I am looking forward to August to get the season underway and learn from him.
Nottingham have a clear progression system in place with their young talents, as exemplified by Ollie Betteridge. A year with another team, in your case Swindon, slowly brought into the rotation and then given more and more ice time as you earn it. Are you looking forward to getting a chance to battle your way onto the ice more often next year?
Playing on a 2-way last year gave me the opportunity to play games and express my self during match situations, which was a good experience. This year I have the opportunity to battle even more for my spot in the Panthers line-up, and it is an opportunity I am going to grab with both hands!
You trained with us last year, before heading to the Wildcats for some competitive game time. What did you learn the most during training, and did you feel the difference when going down to the NIHL to play?
Training with the team last year was invaluable in the way that I was playing at a really high-speed day in, day out. When I went to play in Swindon, I felt that I could take the things I had practiced in the week into a game situation. The biggest difference I found was how fast you must make decisions when playing between leagues, which massively benefited me and my game.
What are your goals for next year, beyond the obvious 'more ice time'?
Next year my goal is to continually develop as a player and to show everyone what I can contribute on a regular basis. Given the opportunities by Rich, I feel as though I can continue from where I finished last year and keep on pushing for a regular spot in the line-up.
We're really excited to have you back and we can't wait to see you on the ice in August!
Can't wait to get started!