Welcome Home Guy Lepine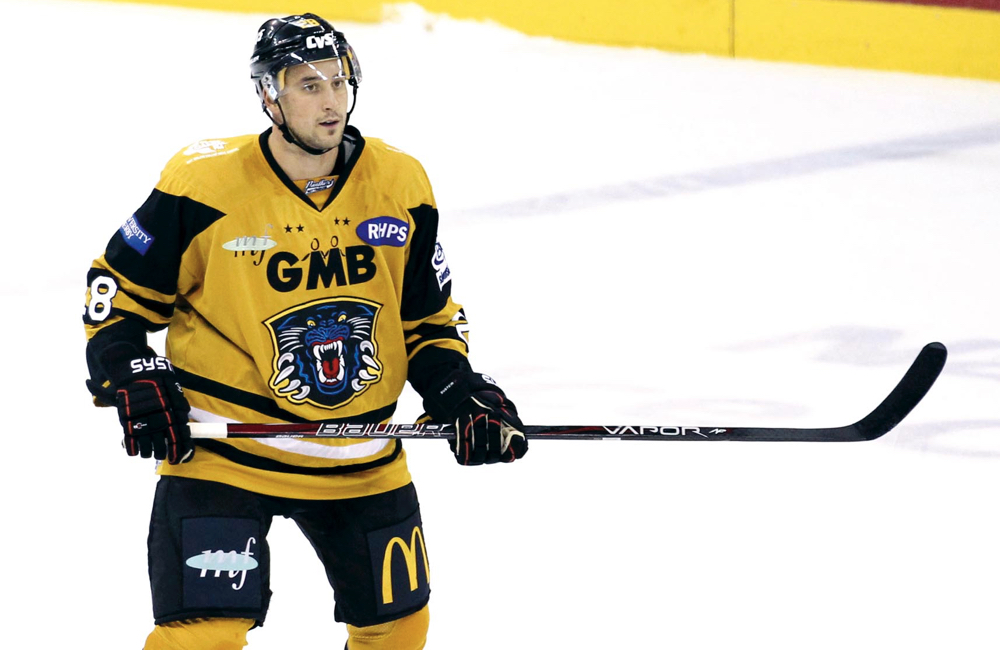 Six feet three inch defenceman Guy Lepine is returning to THE NOTTINGHAM Panthers where he had a prolific spell from 2010-13 when he helped the team lift the double, the double-double and the grand slam of major trophies in the Elite League.
The 31-year-old returns to Nottingham on a multi-year deal, linked to studies at Loughborough University.
There's been talk of him coming back to the Panthers in the past, and there were several clubs chasing his signature this summer, but he has put pen to paper for The Nottingham Panthers after admitting it was the only club he really wanted to play for in Europe let alone in the UK.
Since leaving Panthers at the end of 2012-13 Guy has mostly played in the AHL, knocking on the door of the NHL.
Last year he was at Wichita Thunder in the Coast where he had 18 points in 65 games (he was suspended for seven games after sticking up for his teammates in an incident at warm-up).
He has a full locker of skills to bring back to the Panthers, skating, passing, mid-ice checks, shooting and he has been known to occasionally drop the gloves when needed.
The club is excited to see him back in a Panthers' uniform and Guy himself says he is thrilled to be coming back to a team he always thought he would play for again.