Welcome to Nottingham Alex Guptill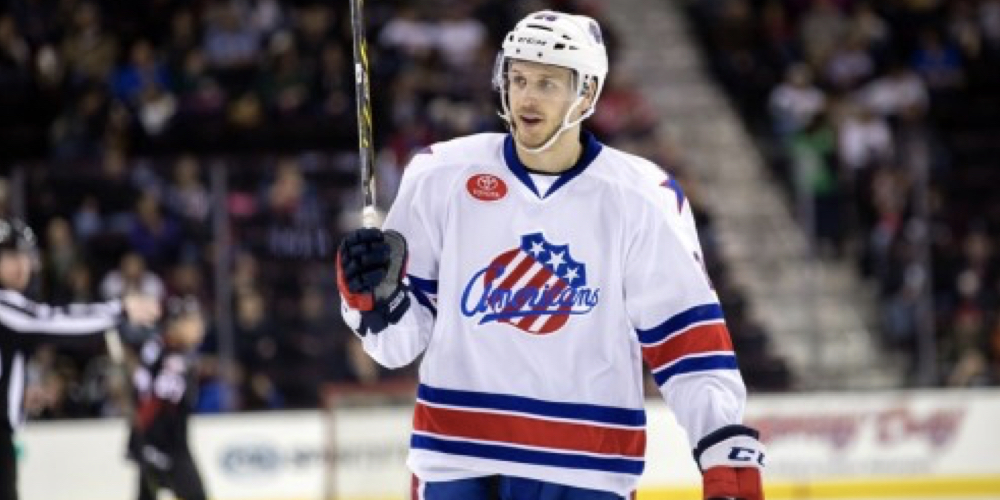 THE NOTTINGHAM Panthers have signed Canadian forward Alexander Guptill.
The Ontario native was a third round NHL draft pick of the Dallas Stars in 2010, 77th overall.
The 26-year-old played his college hockey at the University of Michigan and since then has had five years in the pros, including 89 games at the AHL level with Texas, Binghamton and Rochester.
Last year he was with the Allen Americans in the East Coast League where he had 43 points, including 20 goals in 48 regular season games. He added a further goal and three assists in seven play-off matches, which rounded off a career ECHL total of 163 games.
Panthers' head coach Rich Chernomaz says Alex is another big forward joining the likes of Pither, Doty, Henderson, Farmer and Perlini as part of a forward unit that should make life uncomfortable for opposing defences.
Said Chernomaz: "I've talked to Alex's former coaches and others and they all say he works hard and contributes, that's what I like to hear. He has good experience but is still young and we're looking to get the best out of him."