We're on a bit of a streak, Friday will be a good game – BRETT PERLINI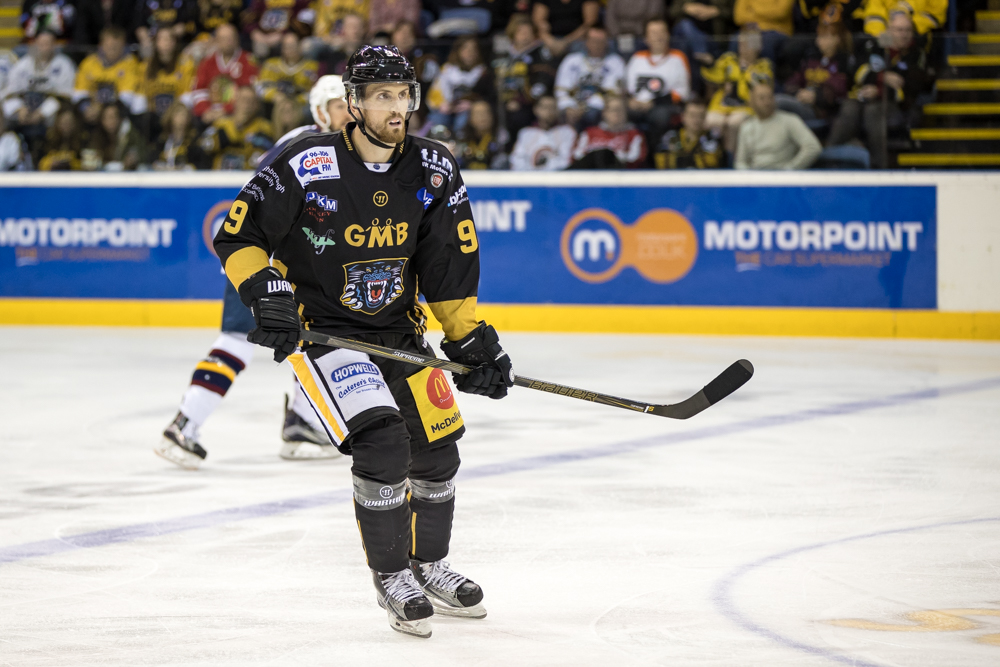 Brett Perlini believes the GMB Panthers can carry on growing as the Elite League run-in continues and the play-offs loom.
Every point is vital for the final standings (and seedings) and this Friday will be no exception when the Dundee Stars visit Nottingham looking for revenge.
Speaking exclusively on Panthers Radio with Xynomix Panthers' leading scorer (goals and points) says anytime a team gets a bit of streak going you get good vibes in the locker room and the Panthers' players "just want to keep winning and see where it goes."
He reckons Dundee will work hard and won't give anything up easily on Friday so it's important that the home team sticks to its own brand of Panthers' hockey.
Hear him now, just click on the link.
Meanwhile, fans will be able to pay on the door on Friday, face-off 7.30pm, or you can buy in advance from 0843 373 3000, visit the box office – daily nine 'til nine – or click on the links to buy on line.
SEE YOU THERE!
THERE'S ALWAYS A WARM WELCOME AT THE PANTHERS!