Whose hat's that?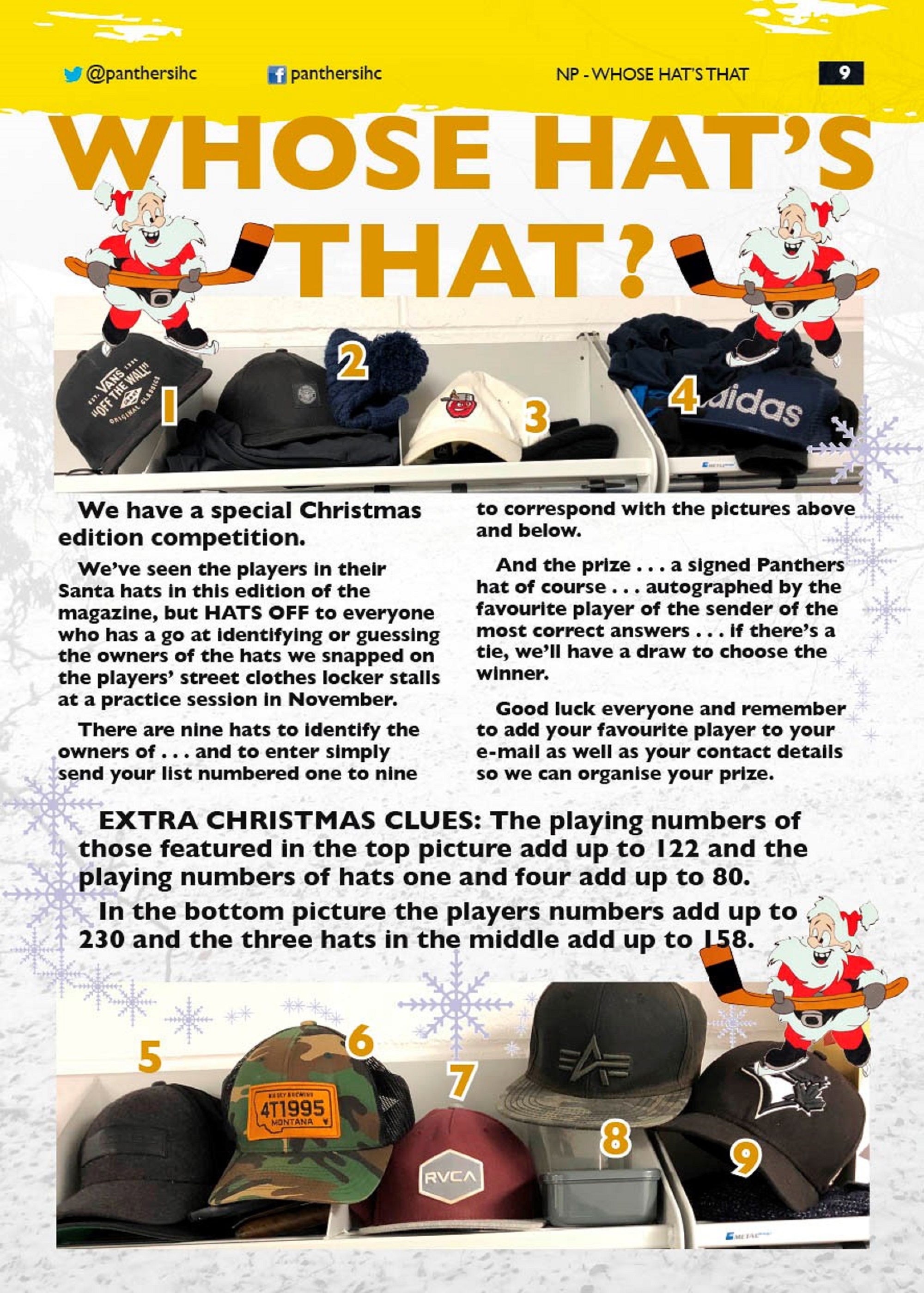 One of the festive special edition magazines including the Whose Hat's That competition where fans were invited to try to guess which player's hat was which on the street clothes racks in the locker room.
The winner gets their own Panthers' hat – signed by their favourite player.
Entries close on Monday so this weekend is your last chance to work out whose hat's that!
There are clues included in the magazine page above and here's an extra little clue … remember the picture was taken a few weeks ago.
Good luck everyone!