Win exclusive shirts with the mag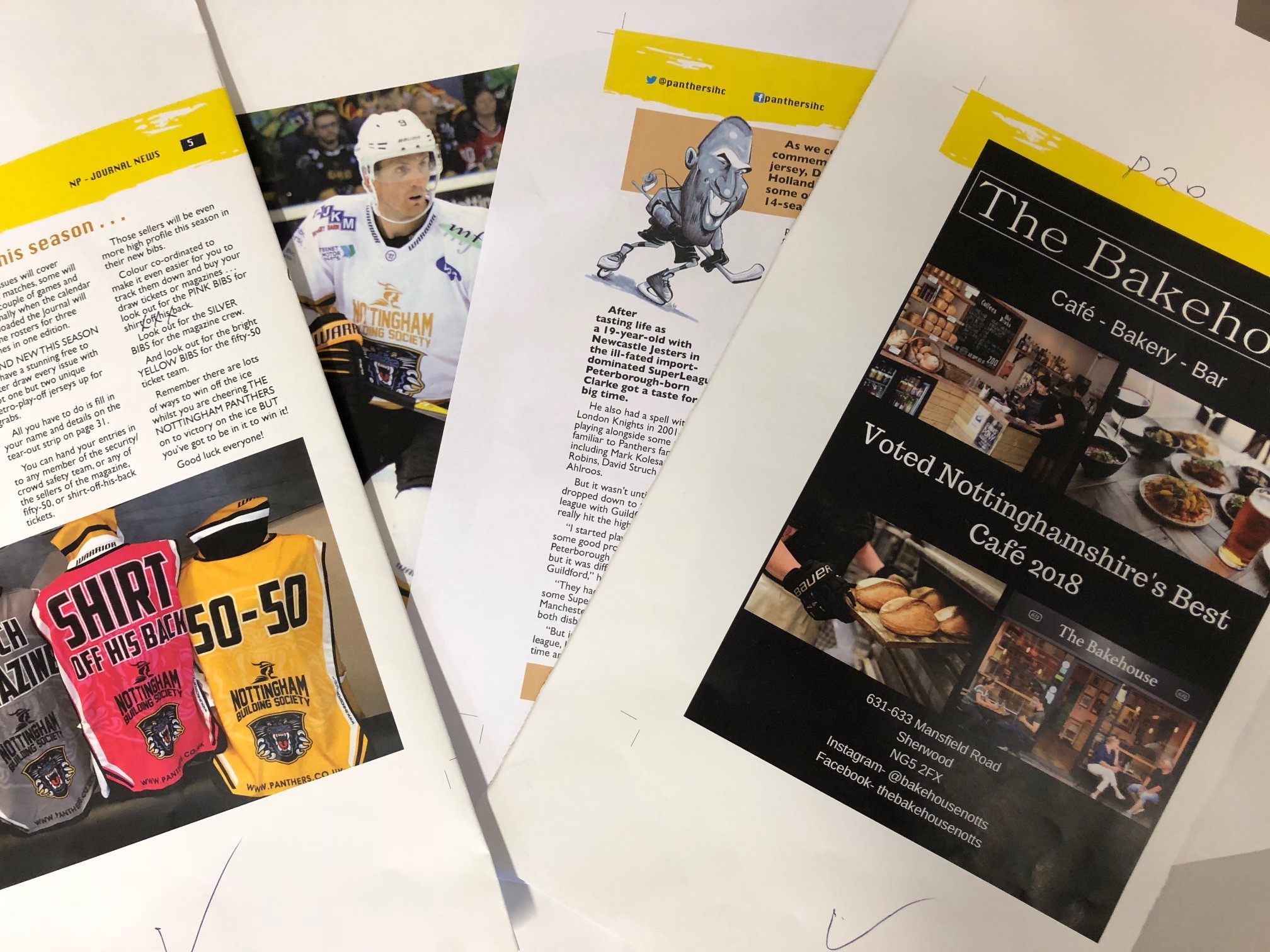 The new look magazine is packed with features, interviews and facts. It's full of stuff you can't get anywhere else. The popular player profiles are back as demanded by the fans. Tommy Hughes, Jason Kovacs and Dylan Olsen are under the microscope in Issue One…but which one lists his spirit animal as A SHARK?!
Find out only in the Panthers Journal, out Saturday, still only £3 and new this season there's a free prize draw with exclusive retro-play-off jerseys up for grabs.
The magazine also includes a new series of David Clarke look back articles where he reveals his most exciting moments and treasured memories from his eleven years in Nottingham which ended this summer.
Every issue of the match magazine this year will have a free draw to win not one but two retro play-off game jerseys. All you have to do is fill in the tear-out slip on page 31 and hand it in to any seller in any colour bib. The magazine sellers will be in new silver bibs, but the pink bibs (shirt off his back sellers) and the yellow bibs (fifty-50 draw sellers) will also take your entries and make sure they're in the draw.
In issue one which covers this weekend's game against Sheffield and next weekend against Manchester the shirts up for grabs are Evan Mosey's and Cody Wild's.
Issue One will be on sale all around the concourse at Saturday's game.
SEE YOU THERE ... AND GOOD LUCK EVERYONE!