Win tickets for the internationals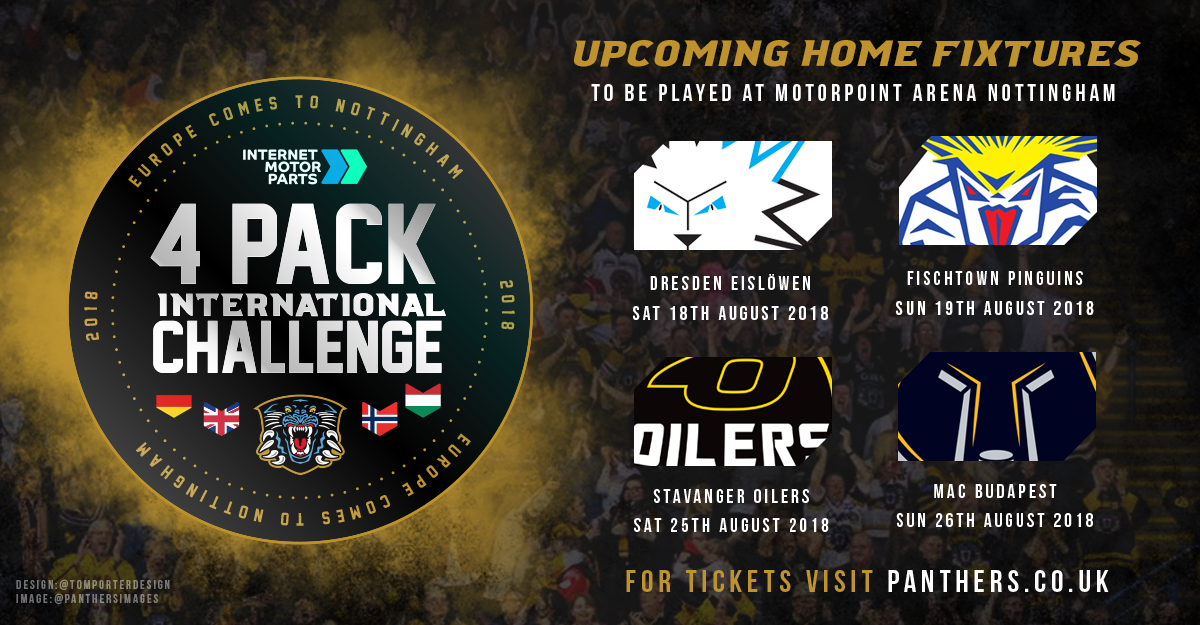 Fans were challenged on THE NOTTINGHAM Panthers twitter feed yesterday to predict how they saw the team lining up this season.
With plenty of answers flooding in, the Panthers and their 'Europe comes to Nottingham' partners, Internet Motor Parts, felt there was a chance for fans to use their predictions to win some tickets!
So here is the challenge for the hockey-starved members of the Panthers Nation:
Correctly predict the six players who Rich Chernomaz will start against the Cardiff Devils on August 11th and you could win two tickets to EVERY game in the Panthers European pre-season.
That means you and a friend could see Germany's Dresden and Fischtown, Norway's Stavanger and Hungary's MAC Budapest for free, thanks to Internet Motor Parts!
The rules are simple... You only get one guess and if you have it spot on, you get the tickets.
There can only be one winner, so if multiple members of the Panthers Nation pick correctly, we will have a tiebreak ready to go for the final winner.
You can send your entries to us however you like best, by either commenting on the tweet that this is posted with, the Facebook post where you see it, or email it into info@panthers.co.uk!
Entries will be accepted up to 12PM on Friday August 10th, so get thinking and get your answers in to us; but remember, just one guess will be accepted per person, and if you send in multiple, we will only accept the first one!
Tickets are on sale already for that pre-season clash against the Cardiff Devils, so get yours now and be there to find out if you were right!
Get your tickets by clicking here.
GOOD LUCK!!