Yearbook on Sale at Home Games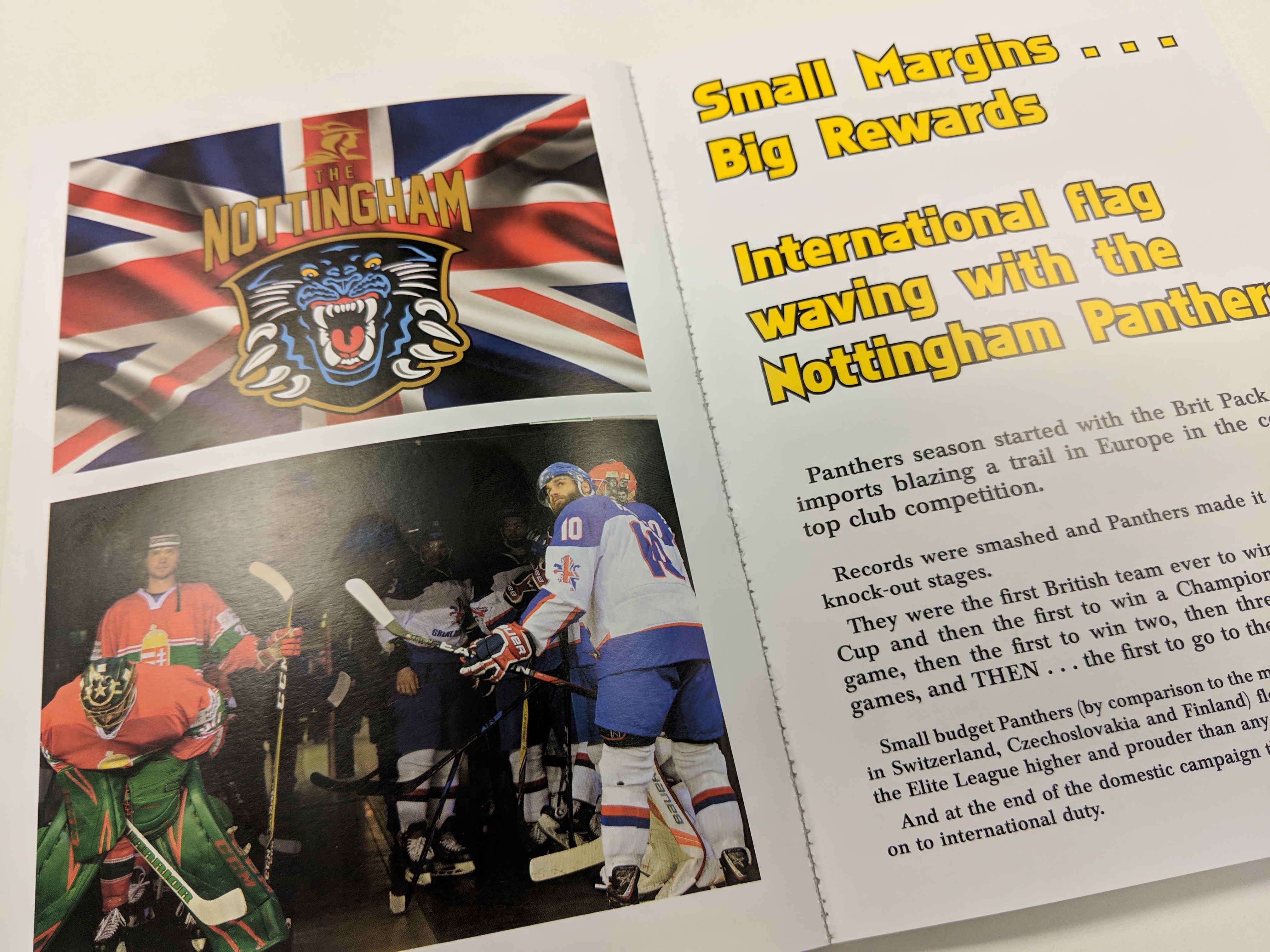 The new Panthers' Annual … the 2018-19 Yearbook ... makes a perfect stocking filler for Panthers' fans.
The book has profiles on the current squad but includes an in depth look back on last season, the departures of Corey Neilson and David Clarke. The book also carries all the match details so you can have the answer to those annoying questions like who scored the winner against so-and-so last year at your fingertips.
With support from WHAT'S ON NOTTINGHAM the book (£12) is on sale at home games from now.
There's also an exclusive look back on the Panthers' GB contingent and what they thought about the country's gold medal winning stint to gain promotion to play alongside the big boys like Russia and Canada and Sweden. ONLY IN THE YEARBOOK – GET ONE FOR A FRIEND AT THE NEXT HOME GAME.