Young Panthers fan wins Mosey's jersey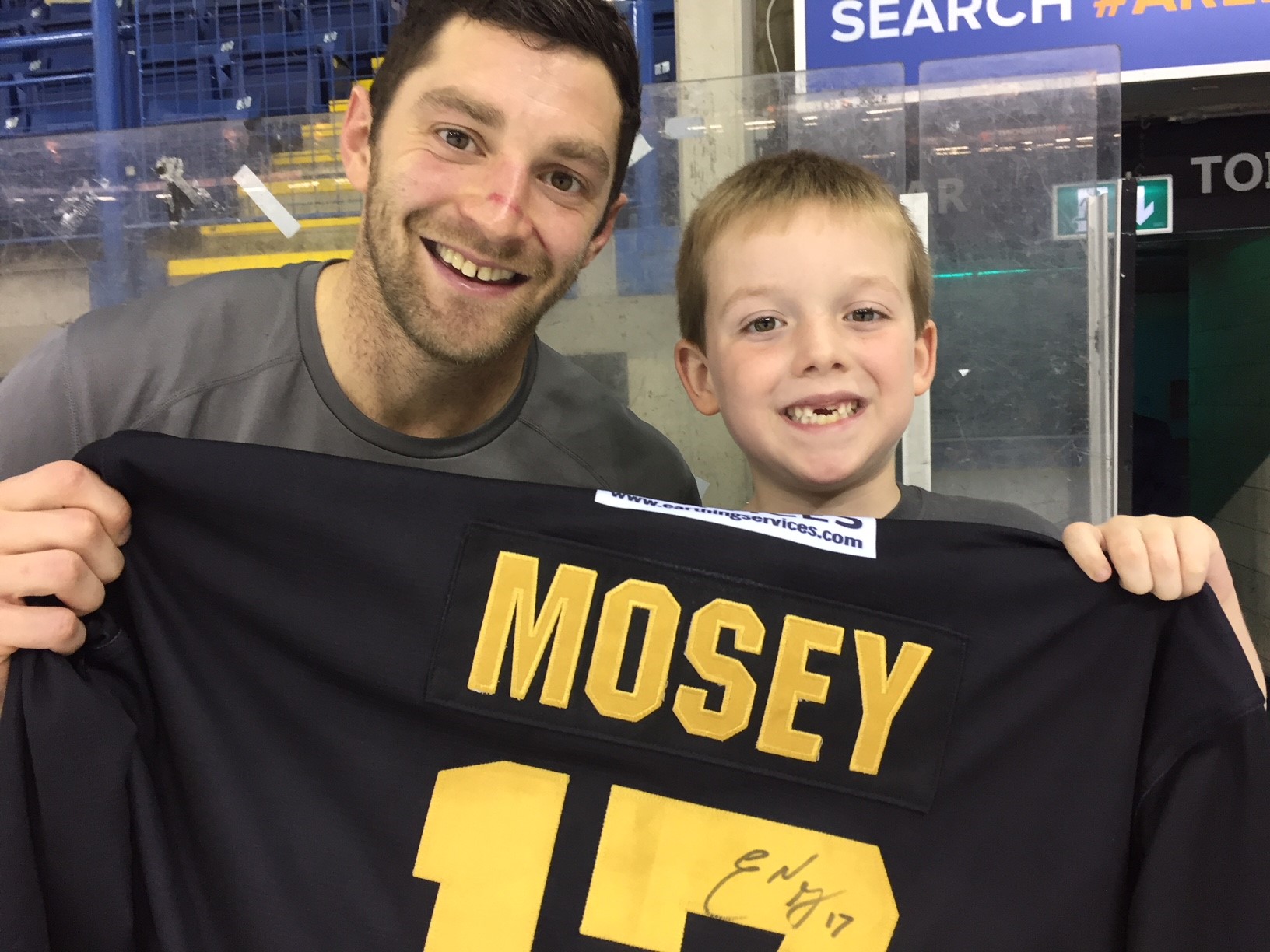 Recently, some long time Panthers fans have been the luck winners of our Shirt off his back raffle.
Tonight saw a change in the trend, as Keelan Redfern won the prize.
The six year old, attending just his 10th Panthers game, left with a great memory of the event, to cherish for a lifetime!
Keelan, from Mansfield cheekily told Evan he wasn't his favourite player, but was delighted with the jersey anyway!