190416 | Big Week for Tets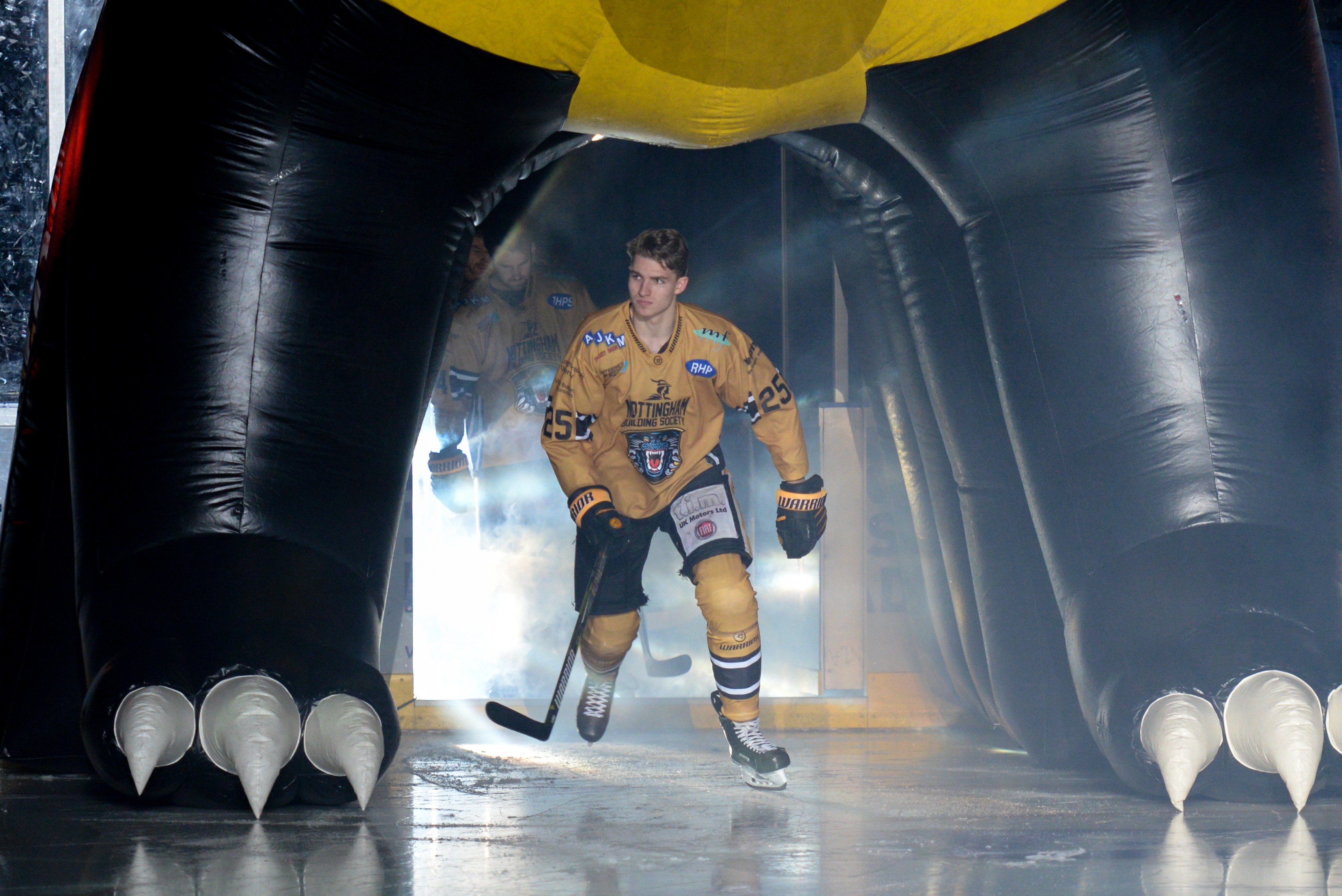 Twenty-one year old six feet six defenceman Josh Tetlow has rounded off an impressive week with the signing of a new deal with The Nottingham Panthers.
Josh had a man of the match performance at the Elite League finals weekend, firing in two goals in as many games, he's been recalled to the GB squad to help cover for injuries and now he's put pen to paper on a new contract.
The youngster has been a bright spark in season 2018-19 and, like some others, was already on a multi-year deal with the Panthers which has now been re-shaped as a reward for his hard work, efforts and improvement.
Meanwhile, interim coach Rick Strachan has had exit meetings with other players from the 2018-19 squad.
Negotiations over the return of some continue whilst others have been told that as it stands they're not in the frame for a place on next year's roster.
Panthers never say never and it's only fair that players who've been told they may not be back next season are given a little time to break the news to family and agents themselves so we will not be 'naming names' just yet.