190419 | GB vs ITA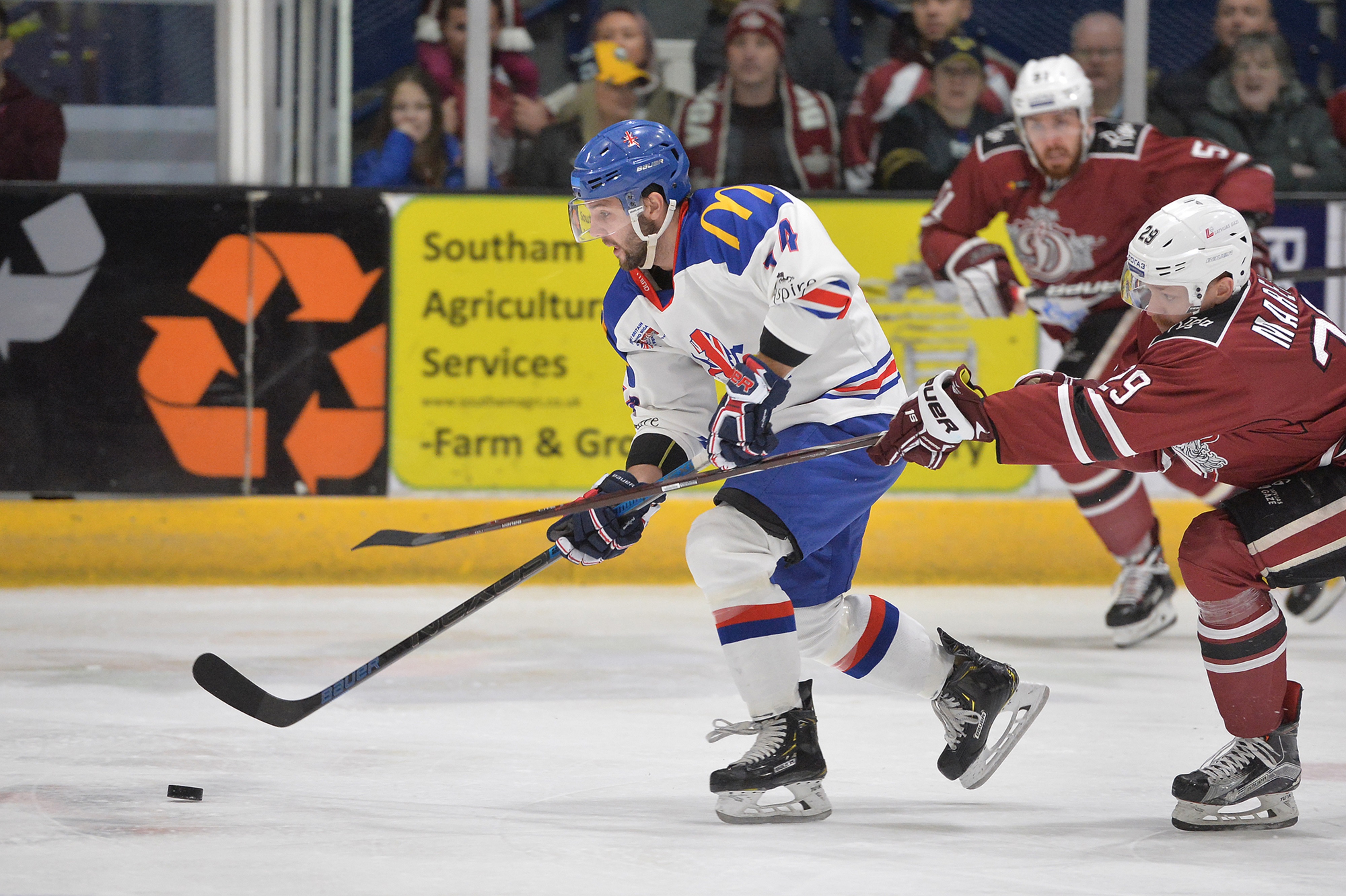 Josh Tetlow made his senior international debut and Ollie Betteridge found the twine for Great Britain but Italy scored three third-period goals, including an empty-netter, to win Friday night's international challenge match.
Italy took the lead at 12:54 as Diego Kostner turned in the slot and fired past Jaskson Whistle at 12:54.
GB hit back quickly when Ferrara tipped in Ben O'Connor's shot through traffic (15:33) on a delayed penalty to ensure the game was tied at one at the first intermission.
Brett Perlini was denied by Gianluca Vallini after a good break by GB before Italy regained the lead on the powerplay, as Anthony Bardaro stepped inside the hashmarks and fired top shelf on the short side at 28:26.
Italy's Daniel Glira was ejected for boarding and on the resulting five-minute powerplay, Mike Hammond, Robert Farmer and Joey Lewis all went close.
GB levelled on a late powerplay in the second period as Betteridge tipped in O'Connor's shot from the blueline (39:29).
GB made a good start to the third period and Perlini was denied on the doorstep, while Hammond also went close.
Italy won the game with two goals in 41 seconds as Tommaso Goi's tip (54:27) was followed by Ivan Tauferer's low drive past Whistle (55:08), while Giovanni Morini scored into an empty net (59:13).
Tomorrow, Italy face Hungary in the Skydome at 7:30pm before GB and Hungary go head to head in Milton Keynes on Sunday (2pm).
Photo credit: Scott Wiggins