190424 | Fixed Price Sale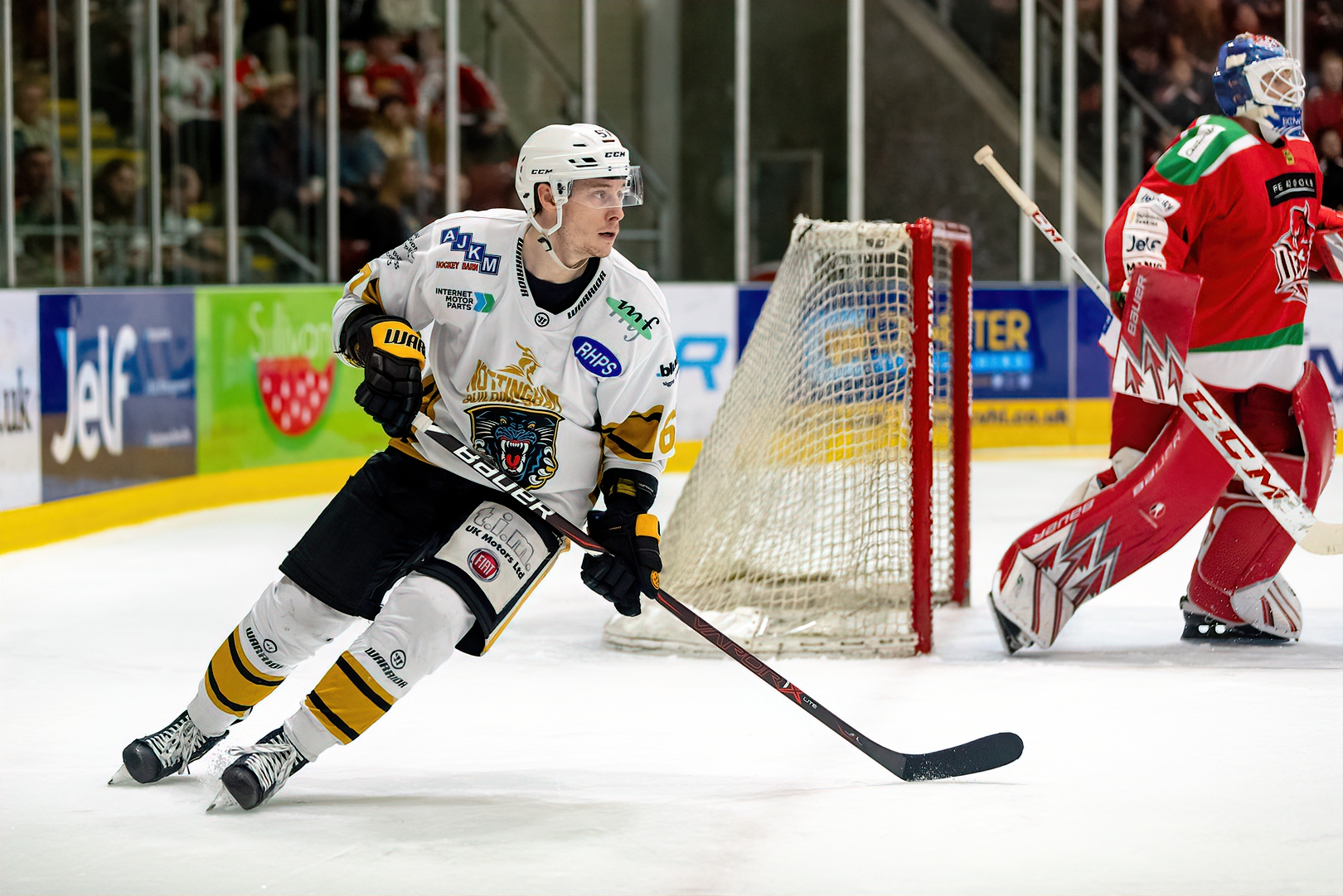 After finishing third in the league and third in the play-offs THE NOTTINGHAM Panthers are offering fans a chance to grab a host of game-worn signed shirts in a unique three-way clearance over three days WITH SOME PRICES AS LOW AS £33 and the fixed price section part of that sale, see available shirts below, gets underway this Monday!
We'll be taking calls on 0115 941 3103 from 10.30am, not a minute earlier, and the shirts will go on a first come first serve basis with a maximum of two shirts per caller. If you're fortunate enough to get through and get a shirt you'll also receive a copy of the 18/19 yearbook.
This is our way of saying thank you for another fantastic year of support. Wear your colours with pride throughout the summer!
WHITE SHIRTS (GAME WORN AND ALL SIGNED):
#31 Gospel - £83
#34 Garnett - £133
#60 Munson - £133
#13 Hazeldine - £73
#7 Lachowicz - £93
#9 Perlini - £113
#21 Hurtubise - £103
#67 Richard - £93
#93 Rissling - £113
#54 Billingsley - £83
BLACK SHIRTS (GAME WORN AND SIGNED):
#60 Munson - £203
#13 Hazeldine - £83
#25 Tetlow - £93
BLACK SHIRTS (GAME WORN BUT NOT SIGNED):
#31 Gospel - £63
#32 Doty - £53
#71 Tvrdon - £33
WHITE SHIRTS (GAME WORN BUT NOT SIGNED):
#12 Biggs - £63
#20 VanKleef - £43
#32 Doty - £63
WARM-UP SHIRTS (SIGNED):
#60 Munson - £83
#13 Hazeldine - £53
WARM-UP SHIRTS (NOT SIGNED):
#12 Biggs - £63
#20 VanKleef - £53
#32 Doty - £63
#71 Tvrdon - £53
#1 - £63
#14 - £33
#19 - £63
#73 - £33
SPECIAL GOLD SHIRT FROM 2017-18:
Signed by the team of 17-18 - £83
UNIQUE DAVID CLARKE SAMPLE SHIRT:
From season 2017-18, signed by the team of 17 - 18 bearing the "C" - £93