190424 | Scoreclock Computer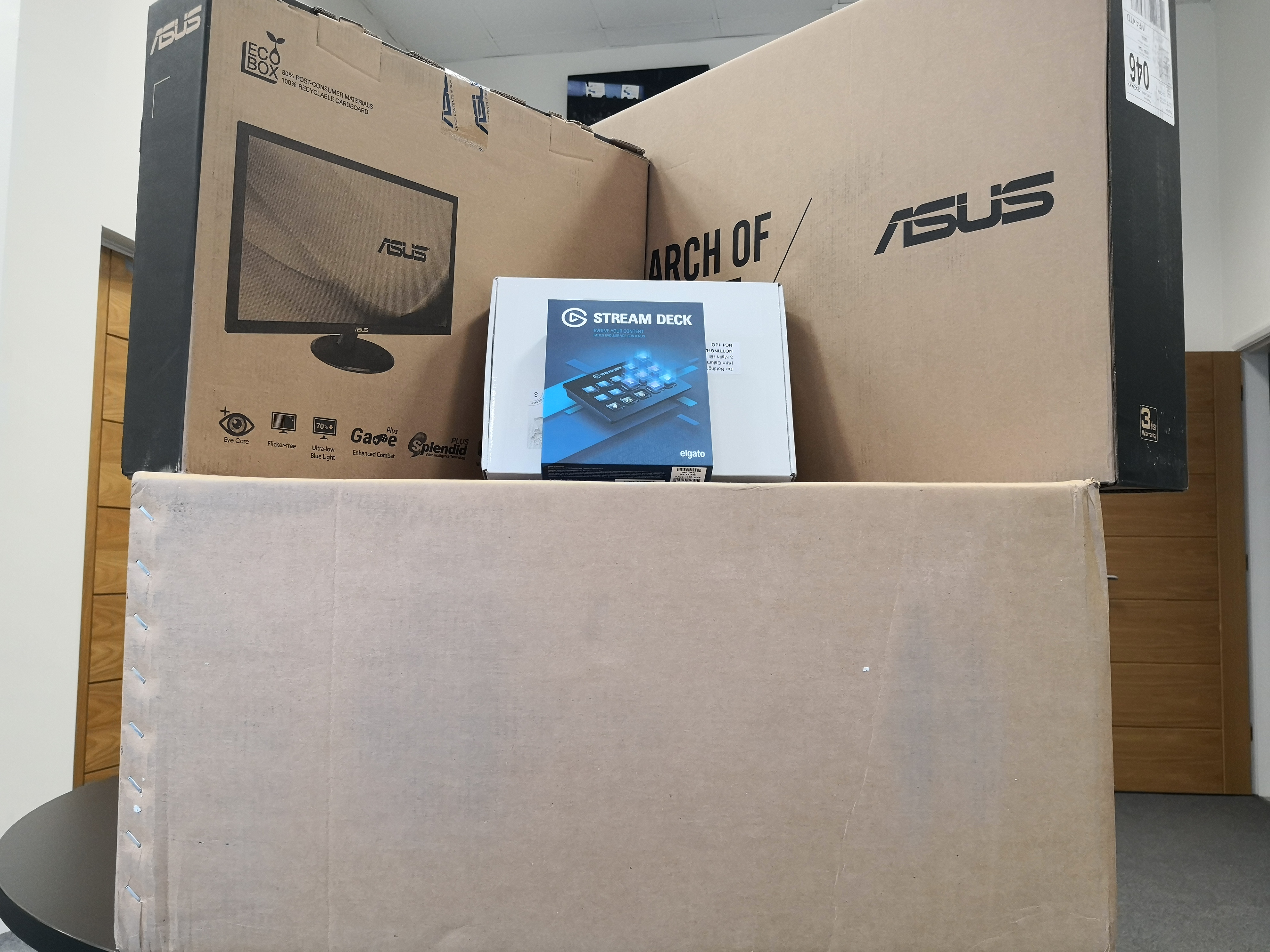 Some of the vital computer hardware and software arrived at the Panthers' office today in readiness for the preparations that will be undertaken to get ready for the new scoreclock screen at the arena.
The new screen itself is due to arrive at the arena in the summer and will launch in Panthers' 2019-20 season.
Work on "content" for the new screen will start shortly and the new computer hardware and the other components needed to get that work underway arrived at the office today.
A club spokesperson said: "We're all very excited to have the new screen coming in for next season. It should give our match nights a big boost."