190426 | AEM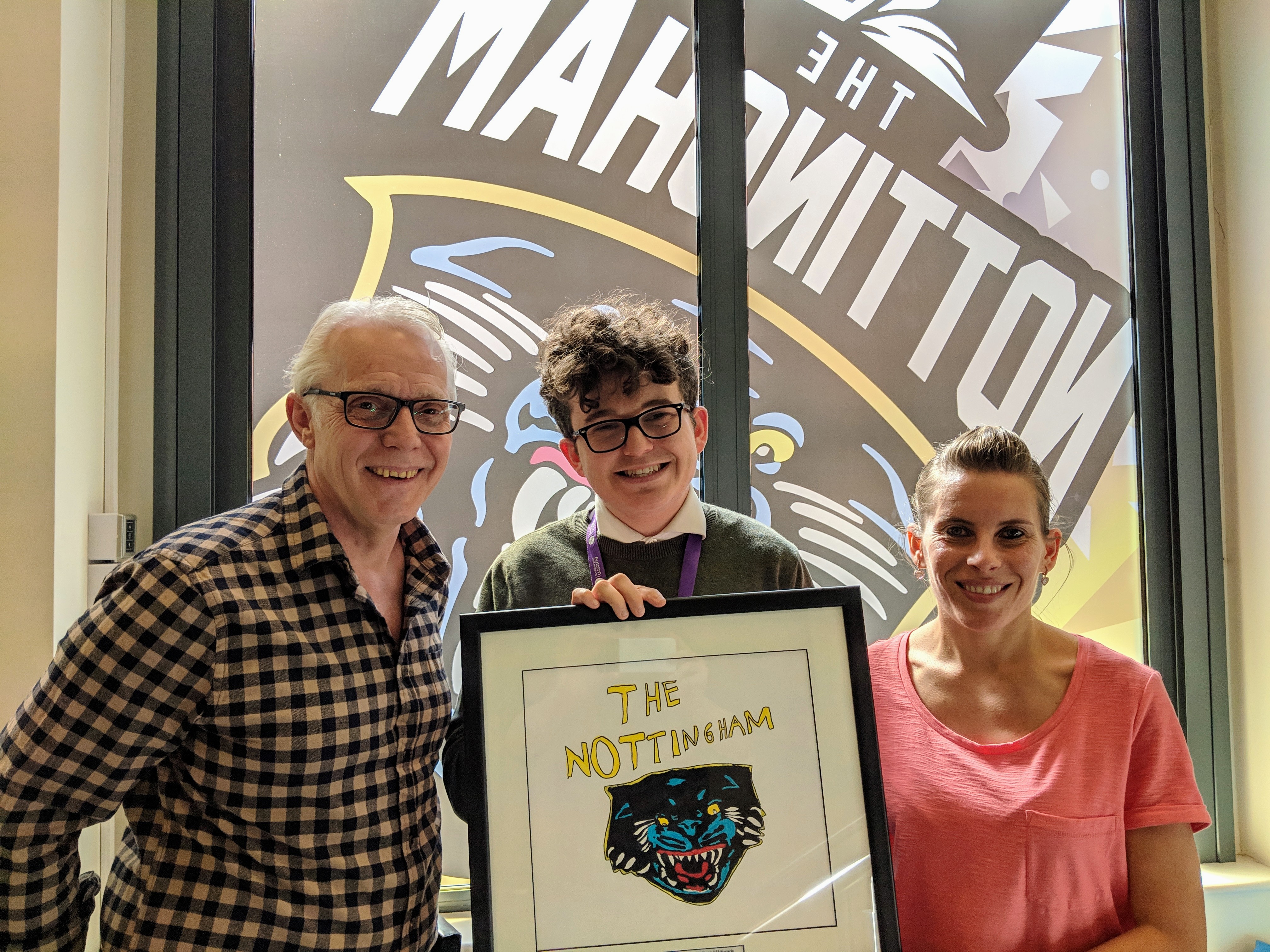 Autism East Midlands popped in to the Panthers' office to say thank you for the amazing support the fans gave to the charity this year.
The club, with the fans support and through the calendar sales and festive shirts sales and other fund-raising efforts, handed over £11,700.
Panthers Travel weighed in with another £750 for East Midlands Autism during season 2018-19.
"It's been fantastic working with the Panthers this year," said Joe Butterworth from AEM when he delivered a very special piece of artwork from one of the youngsters at Sutherland House School.
Panthers pick a main charity to support each season, this year it was Autism East Midlands. The charity for season 2019-20 has been chosen and will be unveiled shortly.