190514 | Rheault on Panthers Radio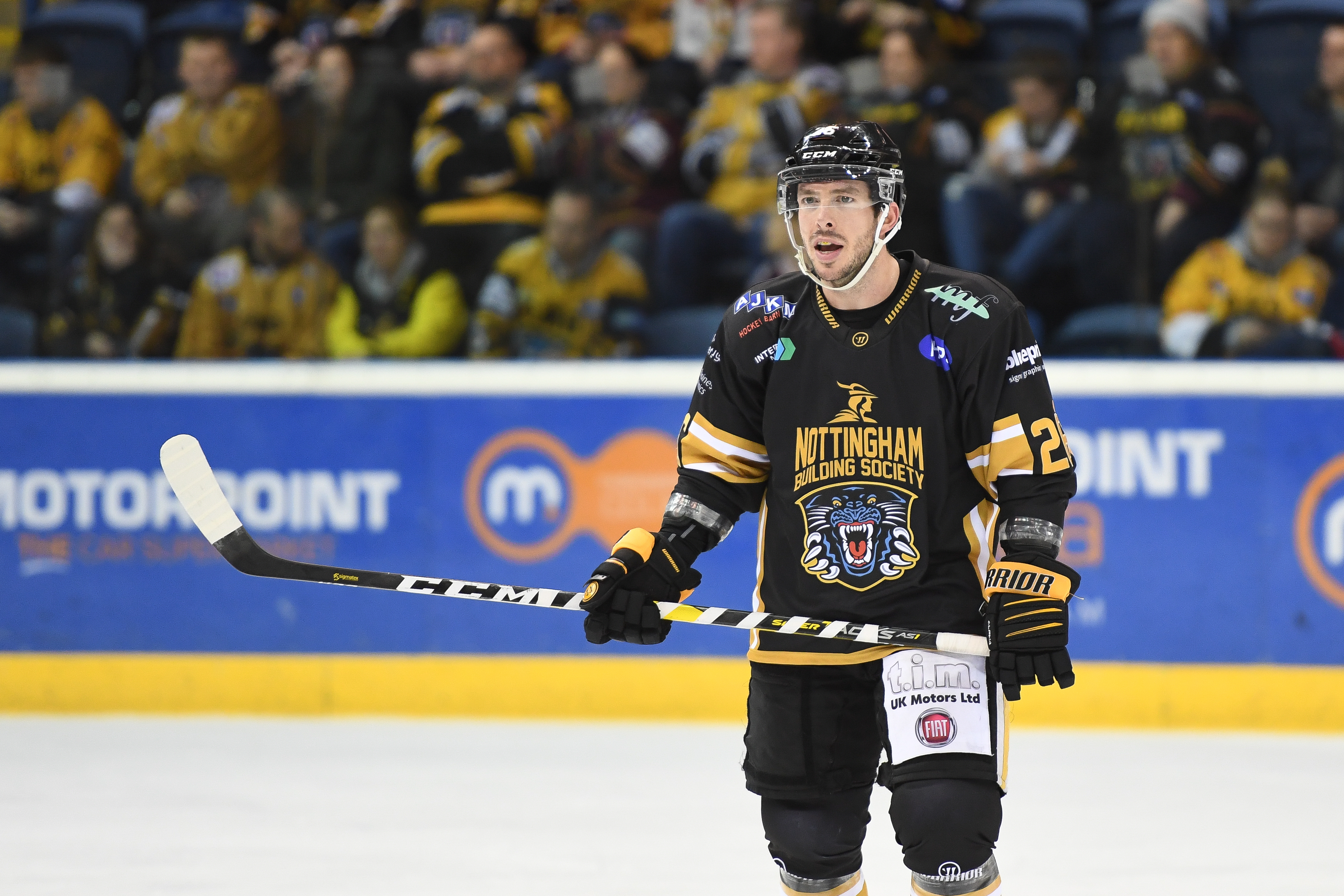 "There's no excuses in this game and I'm not going to make any, I didn't have the season production wise that I wanted."
Jon Rheault spoke to Panthers Radio, with Xynomix, in a down-the-line interview earlier today from the other side of the pond.
The forward had an injury hit first season in the black and gold of The Nottingham Panthers and his preparations for the 19-20 season are already well underway, through a rigorous workout program, to avoid a repeat of those struggles.
Jon spoke with Director of Hockey Gui Doucet earlier this off-season and he's excited about the French-Canadian's vision for the organisation as he embarks upon taking them back to winning domestic championships.
He also speaks about seeing his GB teammates going up against the world's best at the World Championships.
Here him through the link in the Radio Buzz section.
Season tickets for The Nottingham Panthers' 19-20 season are still on sale at the 'early bird' rate, meaning youngsters in the bronze section can see games for as little as £5.35 and a maximum of £15 a match for adults in the gold blocks. Season tickets revert to regular pricing at the end of the month (May 31st) so don't delay, guarantee your seat to 28 home games today by clicking here to download your application form.