190518 | GB vs SVK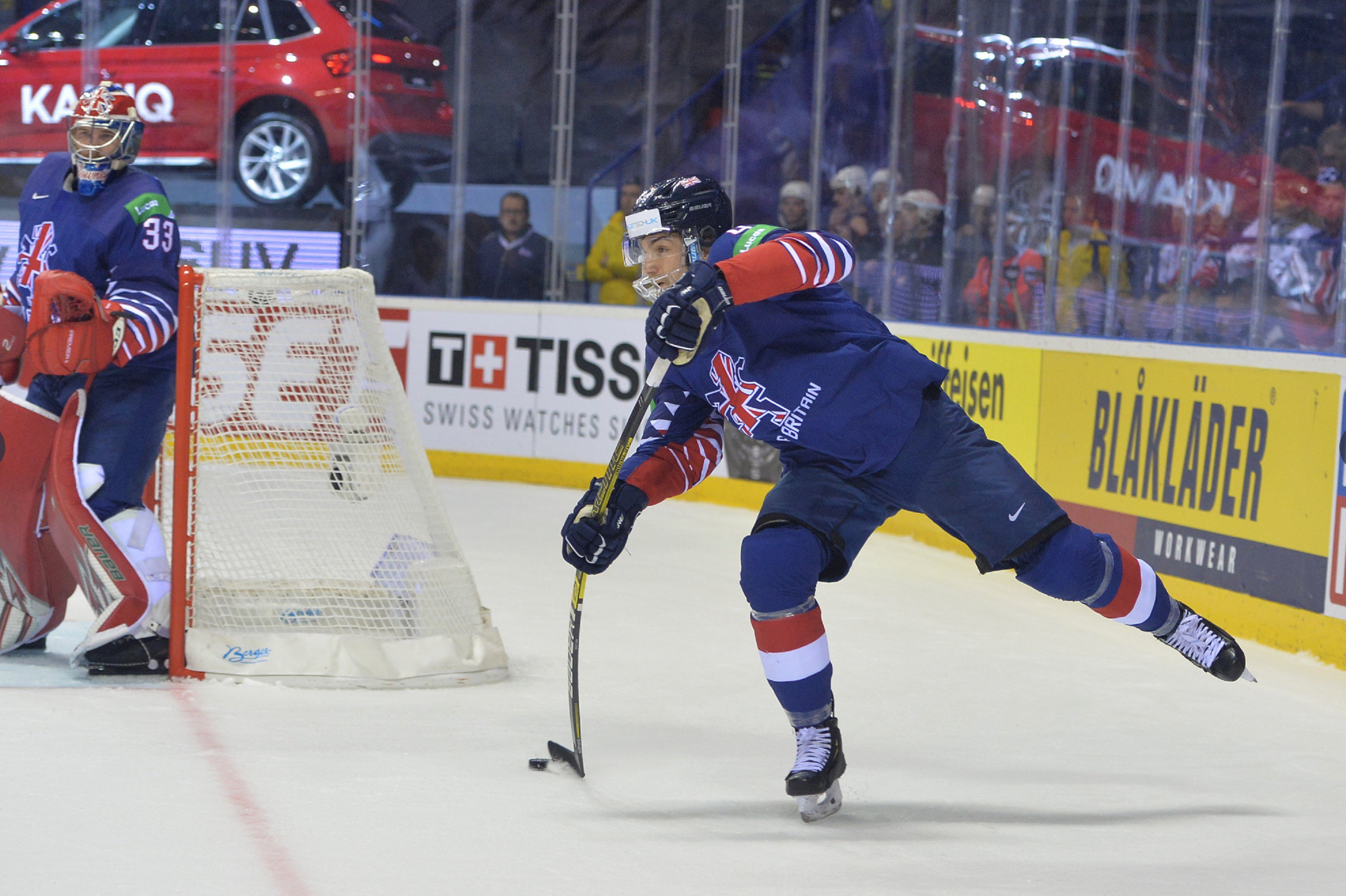 Great Britain were beaten 7-1 by hosts Slovakia in their sixth game at the World Championship in Kosice.
Mike Hammond was on target for GB late in the first period as he scored his third goal of the tournament.
There was also a debut cap for Tom Murdy who took to the bench in the first period after Jackson Whistle replaced Ben Bowns, who was withdrawn after taking a minor knock.
Bowns made a pad save within the opening 10 seconds before Robert Farmer shot over and Ollie Betteridge was just unable to get his shot away when he broke clear.
Slovakia scored twice in 21 seconds as Andrej Sekera's shot from the blueline took a deflection to deceive Bowns (2:04), while Tomas Tatar was first to a loose puck to force it over the line (2:25).
Martin Marincin's powerplay blast from the blueline made it three at 9:02, before GB made a change in net as Whistle replaced Bowns.
GB pulled a goal back when Hammond jumped onto a loose puck and went five-hole after Mark Richardson's shot was saved (17:44).
Whistle made a great save after only six seconds of the second session to frustrate Libor Hudacek who broke away from the face-off, but could do nothing to stop Michal Cajkovsky's floated shot from the blueline (24:33).
Marian Studenic fired low for Slovakia's fifth (29:09) and Matus Sukel scored short-handed on a two-on-one break after Whistle had made the initial save (35:11).
Whistle denied Ladislav Nagy with a great pad save from close range as Slovakia continued to pile on the pressure, before David Bondra completed the scoring (58:00).