190617 | Annie's Back with the Panthers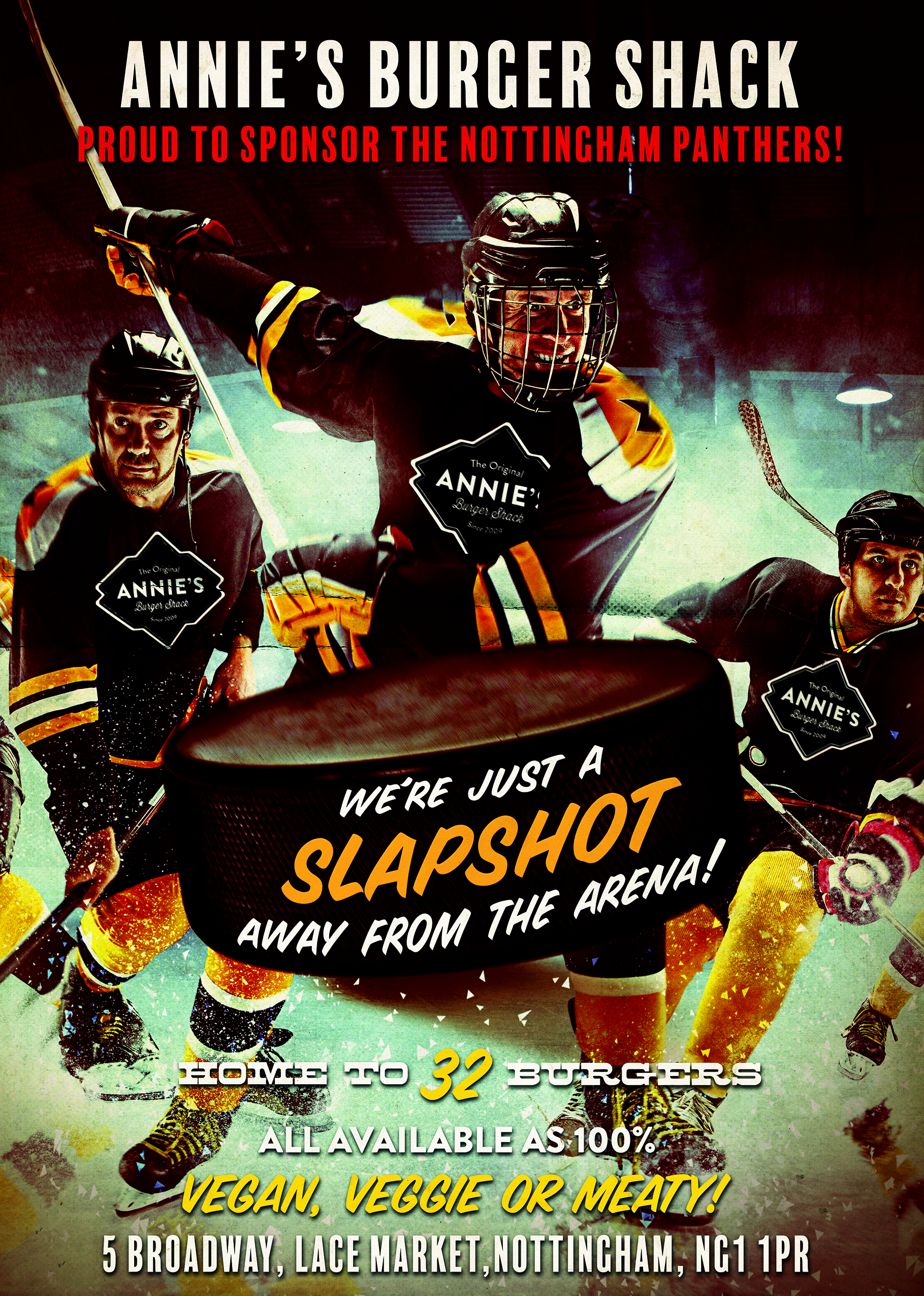 ANNIE'S BURGER SHACK, the fabulous burger restaurant with their superb menu, are back on board with The Nottingham Panthers for season 2019-20.
Rink announcer Ken will once again be reminding fans at home games of the timings with Annie's 'Tidy Time Check' whilst at the same time reminding everyone that Annie's is just a slapshot away in the Lacemarket.
Last year Annie's became the home of the sumptuous 'Panther Burger' that went down a treat with both ice hockey and burger lovers.
Remember... GO ANNIE'S THEN GO PANTHERS!
Upcoming events at Annie's Burger Shack: