190710 | Jumbotron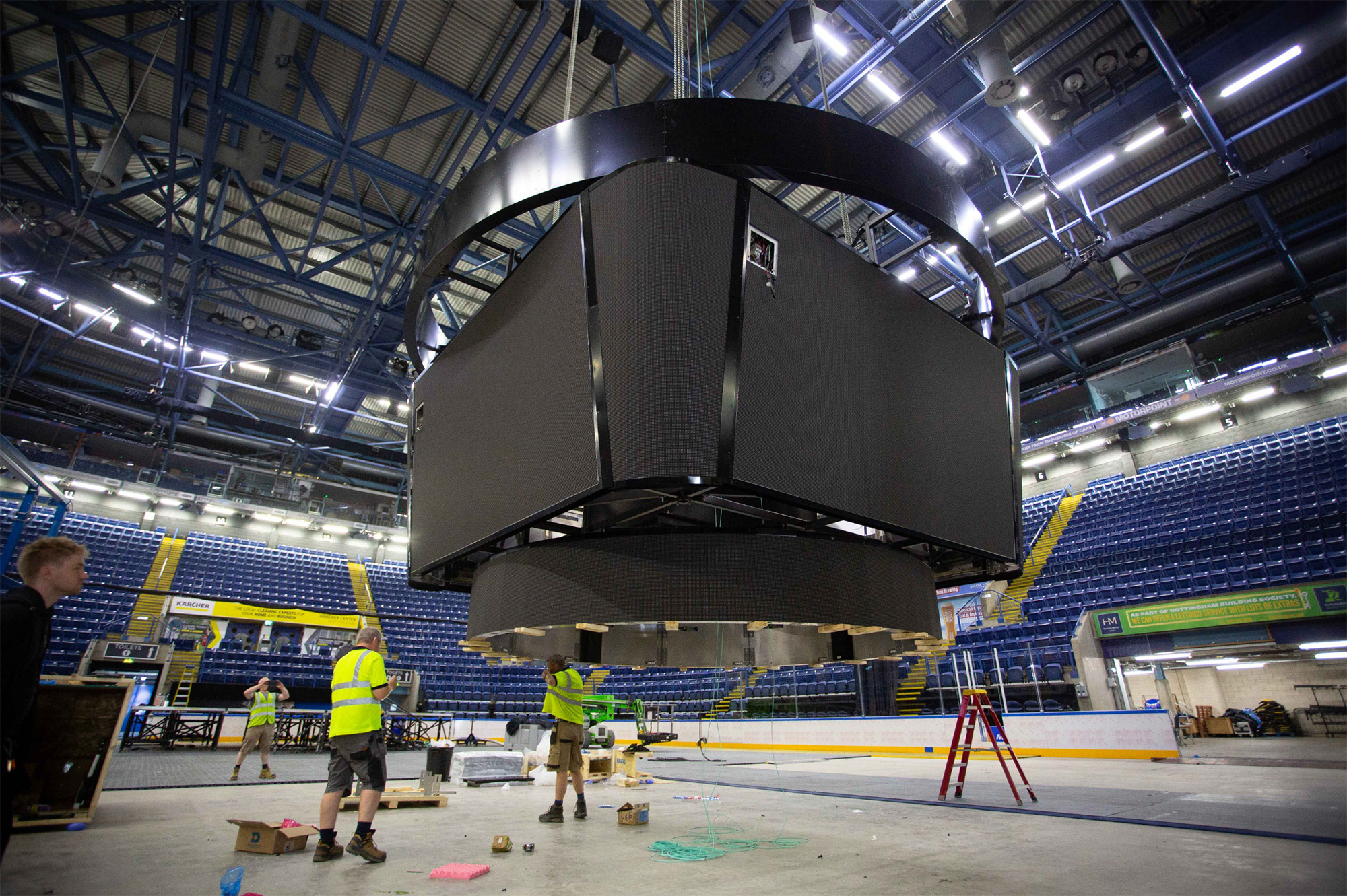 The stunning new jumbotron inside the Motorpoint Arena has now been installed.
Featuring nine screens (four main screens, four wedge screens and one lower circular ring the jumbotron will be populated with content to enchance your match night experience when you come to see The Nottingham Panthers live and in person.
Meanwhile, visible in the background of the photo, the new rinkside boards also undergoing their installation work. The new boards feature much wider sections down the sides of the ice to enhance sightlines and they're higher which affords even more protection for fans.
Pre-season tickets for our game against the Cardiff Devils on August 17th (face-off 7:00pm) are set to go on sale at 9:00am on July 22nd, get ready to book your tickets and be the first to experience the new jumbotron in all of it's glory.