190715 | Malmquist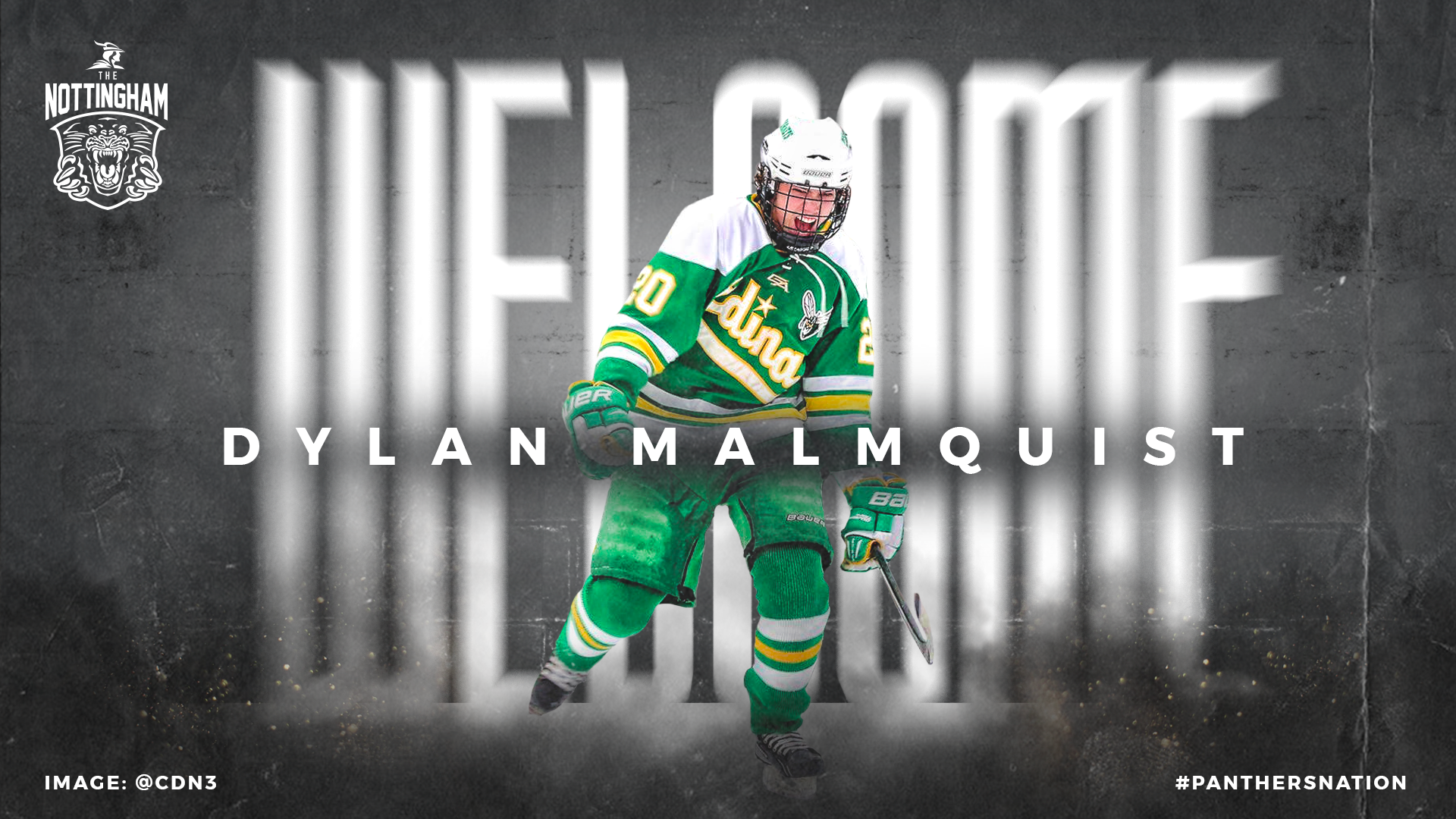 Twenty-two-year Notre Dame University graduate Dylan Malmquist has put pen to paper with THE NOTTINGHAM Panthers.
The hot talent has just been to the Minnesota Wild camp and was widely expected to make the cut but is heading to Europe instead.
Panthers' Director of Hockey Gui Doucet thinks that's going to prove to be Panthers' gain and others' loss: "He's highly talented and has been much touted as a player who can make it big in Europe. He has good skills and is the pick of the crop from the University of Notre Dame, one of the top hockey colleges in the world.
"Coach Tim Wallace and myself have been watching the videos and we think Dylan will be a great fit for the kind of team we are putting together which will excite the Panthers' army of fans.
"Tim has great connections with Notre Dame and that's where the recommendations about Dylan started."
At the University of Notre Dame last year Dylan Malmquist had an impressive 30 points, including ten goals and twenty assists in 40 games and over his four seasons in the college league he had a plus-minus rating of +36 across 150 games.