190717 | Ice Painting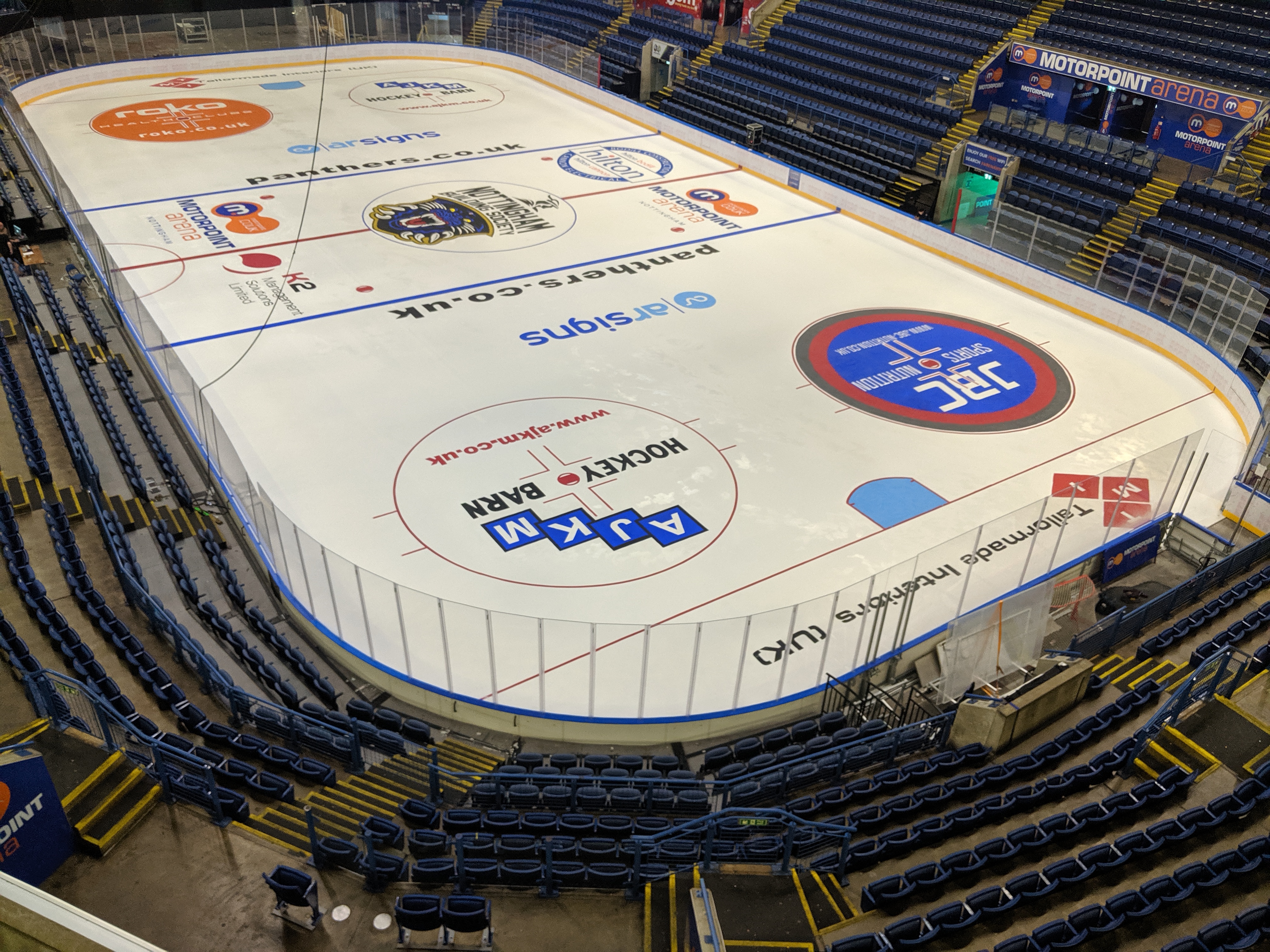 The stunning new jumbotron has been installed, the new plexi-glass has been installed and now the ice has been re-painted inside the Motorpoint Arena.
ROKO and JBC Nutrition are new additions to the face-off circles and the Robin Hood head sits a top the main team logo at centre ice.
It's beginning to look a lot like hockey season in Nottingham.
THE NOTTINGHAM Panthers hit the ice for the first time under new Head Coach Tim Wallace on August 17th against the Cardiff Devils, face-off 7.00pm, in pre-season action. Tickets on sale THIS MONDAY (July 22nd) at 9.00am.