190723 | Fixtures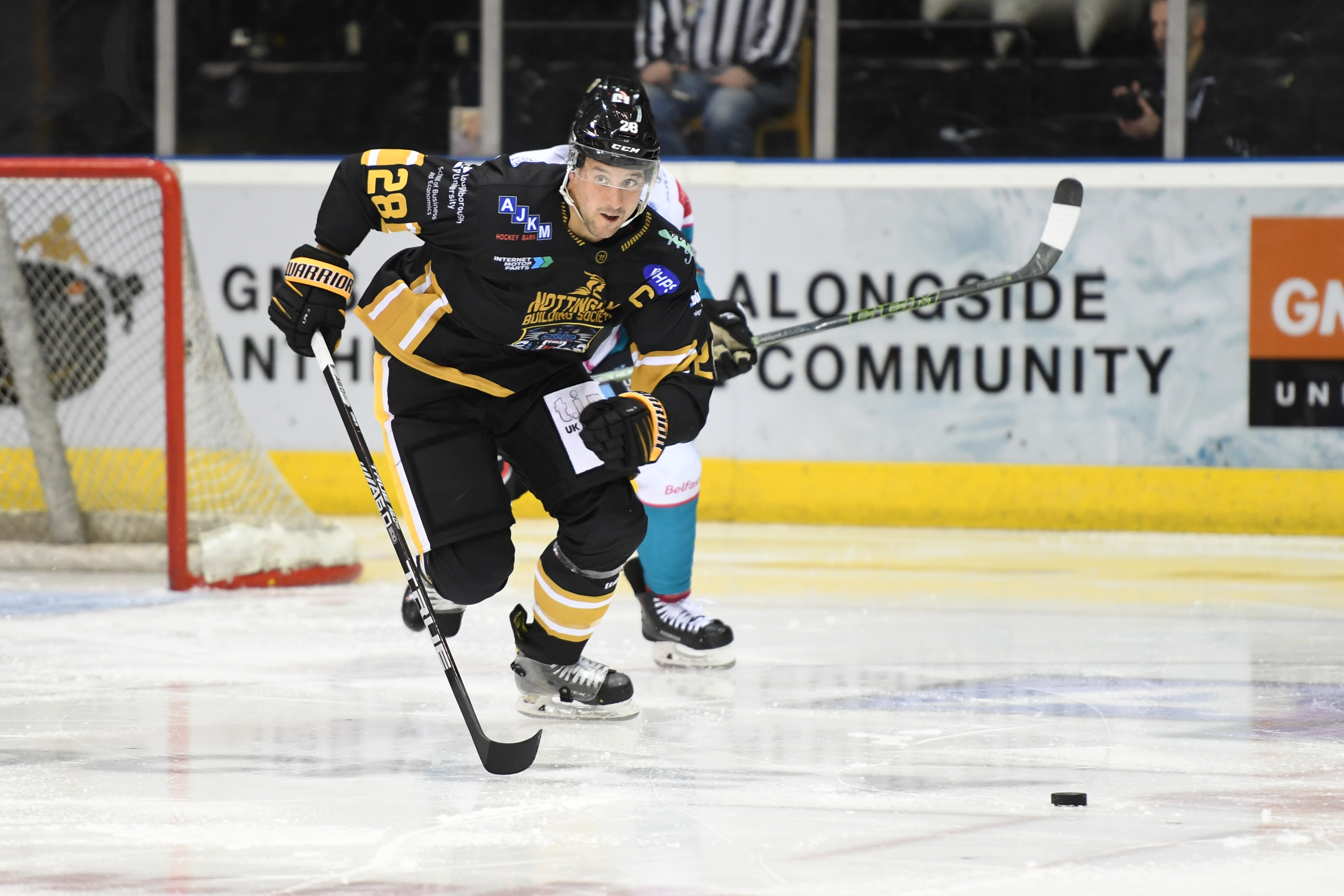 The new fixture list has gone public today and there are some exciting weekends coming up for fans of THE NOTTINGHAM Panthers.
The pre-season action on August 17 against Cardiff and August 24 against Coventry has already been announced but now the Challenge Cup and League fixtures have been released.
Panthers will follow their home-and-away challenge match action in August with an opening home cup game against arch-rivals Sheffield on Sunday September 1st.
Panthers are then on the road through September until the weekend of 28th/29th when Glasgow visit Nottingham for back-to-back games.
A week later Sheffield are back in Nottingham for more Challenge Cup edge-of-the-seat action
Belfast come to Nottingham for back-to-back action in November (9th/10th) while Panthers travel to Northern Ireland for two games on March 13th/14th.
Ice availability meant seven teams were involved in a giant switch-around at Christmas and New Year this season. Sheffield will visit Nottingham on New Year's Eve (Panthers go to Yorkshire on New Year's Day) while Midlands rivals Coventry come to Nottingham a week earlier than usual for Boxing Day action.
There are Scottish away weekends (two games) at the start of the campaign in September and at the end of the season on the last regular weekend of the campaign.
It was far from easy to fit everything in this year with Panthers in Continental Cup action in November and then hopefully again in January. Ice availability was at a premium and the new coaching bosses also wanted to avoid three-in-threes if at all possible but we've ended up with an exciting roster of games for the new look team to play in.
A club spokeswoman said today: "There was certainly no slack to take advantage of, in fact it ended up with games at home on every suitable date. We've got four double-headers at home to make it work so there will be some intense weekends of Panthers' home ice action for the fans to enjoy.
"The Christmas-New Year flip will be fascinating to watch. The two games have sold out in recent seasons and now everyone's New Year celebrations will face-off with the biggest of rivalries. What a way to start your New Year!"
For the full Panthers' fixture list click here.
Panthers Radio, with Xynomix, spoke to Gary Moran after last months fixtures meeting and you can hear that interview through the Radio Buzz section or wherever you get your audio content by clicking here.