190806 | COUNTDOWN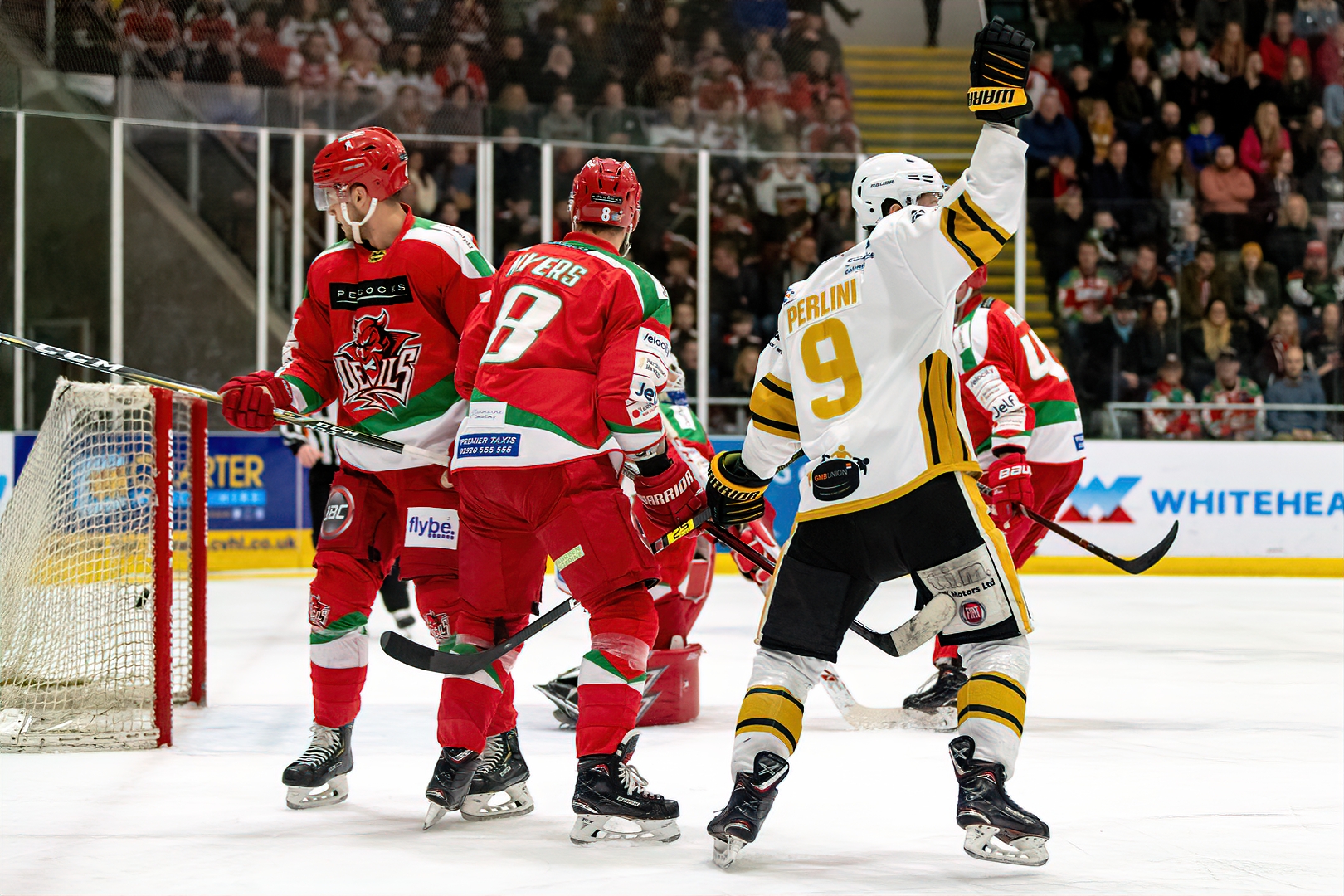 THE NOTTINGHAM Panthers face-off the new season in just eleven days' time when CHL-bound Cardiff Devils visit the arena for pre-season action.
A week later sees the visit of the Coventry Blaze. Tickets for both games are on sale with big discounts applying – even bigger for season ticket holders.
Meanwhile more than a thousand tickets have already been snapped up for the first visit of the season by arch-rivals Sheffield when the Challenge Cup sees the Steelers in town on Sunday September 1st.
RDR STOVES will be the match sponsors for the biggest rivalry in the sport which faces-off at four o'clock.
Some of Panthers' British contingent are on the ice already. Training camp itself starts on Sunday. More players from abroad are due to arrive over the coming days and the final hurdles on the visa front are being negotiated too.
A club spokeswoman said today : "We always pull all the stops out ahead of every season but there's a real buzz starting to build around this one. The new coach and the director of hockey have been putting the finishing touches to what they believe will be a successful TEAM. There are lots of new faces and lots of excitement to look forward to!"
Tickets can be bought from the box office at the Motorpoint Arena, from 0843 373 3000 or by clicking here to buy online.
SEE YOU THERE! ELEVEN DAYS AND COUNTING!!!!!!