190809 | DeSantis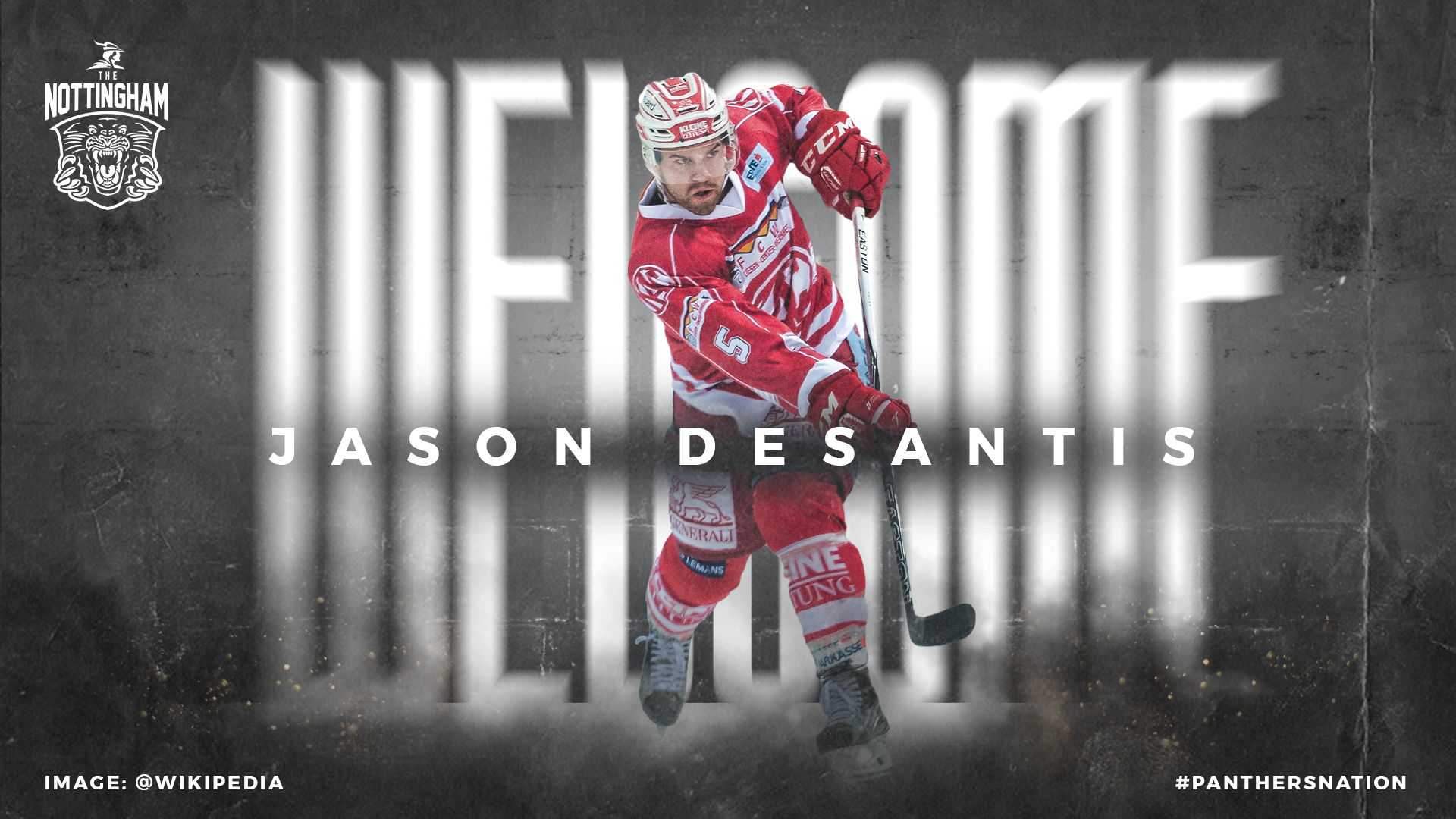 With a couple of hundred fans packed into the Nottingham Building Society branch on Parliament Street for today's jersey launch the club served up a bonus player as a surprise.
With Brett Bulmer completing the forward line-up this week many thought the summer recruitment was at an end but the club not only unveiled DeSantis today but then shocked everyone by bringing him out to meet the fans.
Director of Hockey Gui Doucet says the 33-year-old's experience will stand himself and the club in good stead in the coming campaign.
DeSantis has spent the last five seasons in Austria with teams at Klagenfurter, Innsbruck, Lustenau and Villacher including a year in the Alps League when he had 40 points in 34 games.
He had a year in the top league in Finland before that and five years in the AHL before then.
"His pedigree speaks for itself, he's a class act and he knows what's required. Along with Head Coach Tim Wallace we've studied him and we've had nothing but good reports from people that know him well," said Doucet.
Meanwhile, the fans were snapping up the early delivery of replica shirts in the three designs for season 2019-20. The usual black and white designs have been joined by a third green coloured shirt with black/gold and white sleeves.
All three designs drew an appreciative round of applause when they were individually unveiled by the players at the packed Nottingham Building Society branch today.
Don't miss Jason hit the ice for the first time for THE NOTTINGHAM Panthers when the CHL-bound Cardiff Devils visit the Motorpoint Arena on August 17th, face-off 7.00pm. You can book your tickets for that game by visiting the box office, calling 0843 373 3000 or clicking here to buy online.