190810 | Les Strongman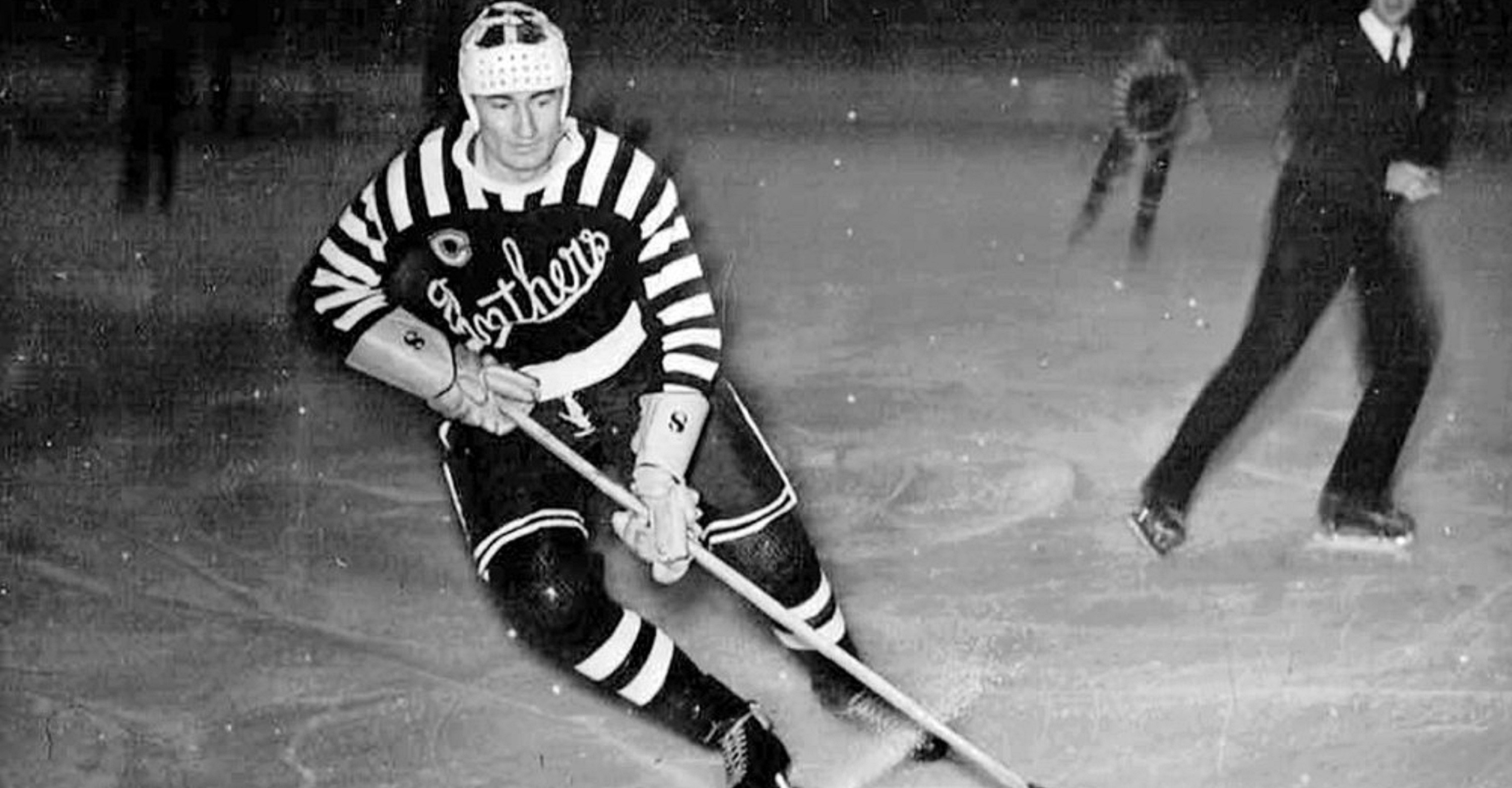 Panthers' legend Les Strongman has died in Canada just short of his 96th birthday.
The names of Les Strongman and his team mate Chick Zamick will forever be remembered in association with the Nottingham club after their iconic contributions in the fifties.
Les played and coached in Nottingham and also iced for Wembley as well as Malmo and Zurich in Europe.
He returned to Nottingham and for many years ran a newsagents shop close to the old stadium on Parliament Street. He was also a major part in the sports revival and went back behind the bench and served on the club's committee for a long time and helped to train the juniors.
He came from Winnipeg and later re-emigrated to be with his family. Son Mark and daughter Kim both played ice hockey in Nottingham as they were growing up. They're both in Canada now and the club sends its deepest sympathies to them and Les' wife. He died peacefully.
Panthers' Gary Moran said today: "A lot of fans, especially us older supporters, will be deeply saddened by this news. He was a gentleman, pure and simple.
"He was the first player in Britain to wear a helmet after he cracked his skull on the boards in the corner of the old stadium and he would often laugh at the modern equipment compared to the gear used during his years in the sport.
"Les played with a straight stick blade, there were no lefts or rights in his day let alone personalised curves and tilts, players in Les' era used the same sticks whether they were left-handed or right-handed.
"But he was good with his.
"Long after he'd retired he was still going on the ice with the old-timers team. I even got to ice alongside him a few times and it was a privilege. He was 66 and I was 34 so we had exactly 100 years between us. The rest of the team were younger than both of us but he was the best player on the ice. You would skate up the rink behind him and from the waist up he was rock steady, from the waist down his legs moved like the legs on an Elvis clock. It was poetry in motion and super slick!
"When my own father passed away Les agreed to go on the ice with me in front of two and a half thousand fans at a Panthers' game to take some penalty shots for charity. I'd got some sponsorship sorted and between us a goal for Les or a save by me would raise a hundred quid for cancer research. I tried to grab his first two shots and failed miserably. Les skated round the back of the net and shouted at me to 'hold the goddamn glove still'.
"He put the next five shots into the glove!
"He will be missed and our thoughts are with his loved ones."
Les Strongman, Panthers' Legend, 1924-2019.