190817 | SOHB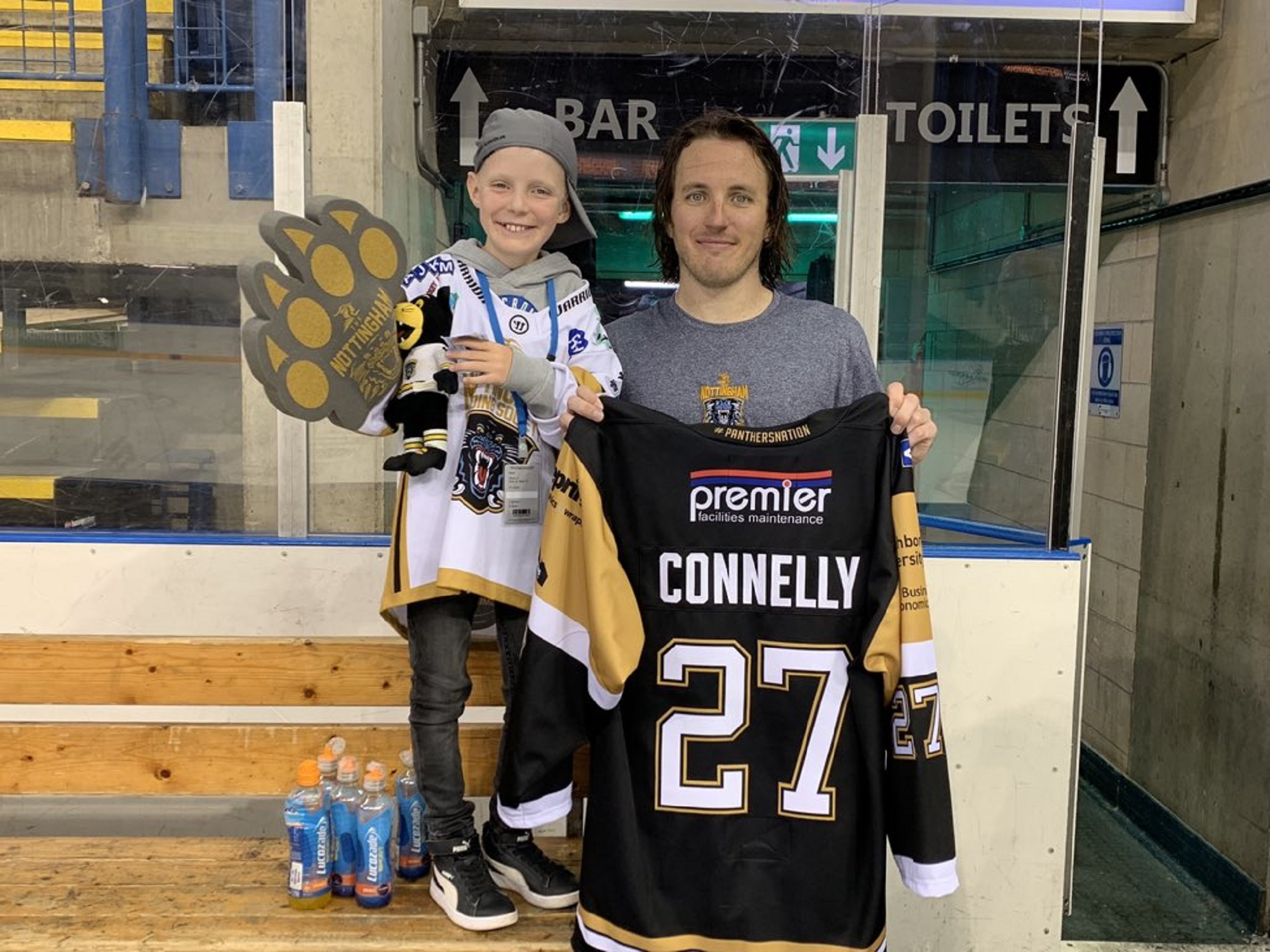 Former mascot nine-year-old Tommy Bond who has pledged to help Panthers promote their fund-raising this season because of his own heart problems was the first shirt off his back winner of the season.
He visited the locker room to pick up his prize from Brian Connelly after the home win in a pre-season challenge match against Cardiff on Saturday night.
Tommy needs regular checks and surgery because of a heart valve problem and will be helping to promote the charity effort by the Panthers alongside transplant patient Lewis Blackburn and another heart op survivor Abigail Dove.
Panthers' Have a Heart campaign is raising funds this season for the Trent Cardiac Unit at the Nottingham City Hospital.