190827 | Challenge Cup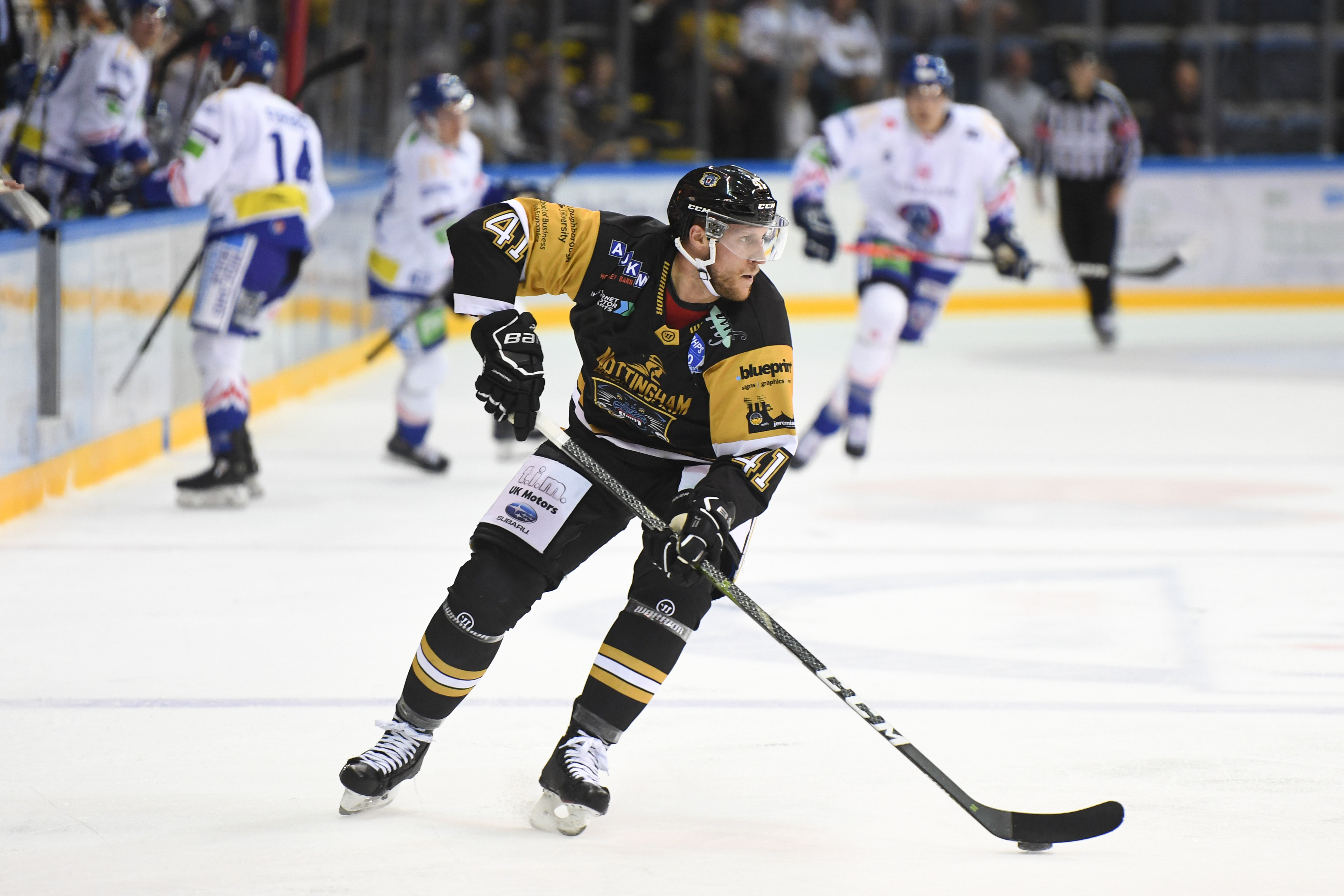 The biggest rivalry in European hockey bursts into life this weekend when THE NOTTINGHAM Panthers take on arch-rivals Sheffield.
Whether the weather holds up or not, the temperature is going to rise when the two sides meet in Challenge cup action.
The first home clash of the season between the two sides is on Sunday at four o'clock.
Tickets are on sale now. Call 0843 373 3000, visit the box office, or click here to buy online.
Panthers' coach Tim Wallace, and new players Mark Matheson and Jackson Whistle have all played for the opposition and they know all about the intense rivalry.
Said Wallace today: "We've experienced it from the other side, the new guys have all been told about it and how much it means to the fans. We're all in black and gold now and looking forward to it. The fans can play their part too, if we all pull together this season who knows what we can achieve."
SEE YOU THERE!