190829 | Heroes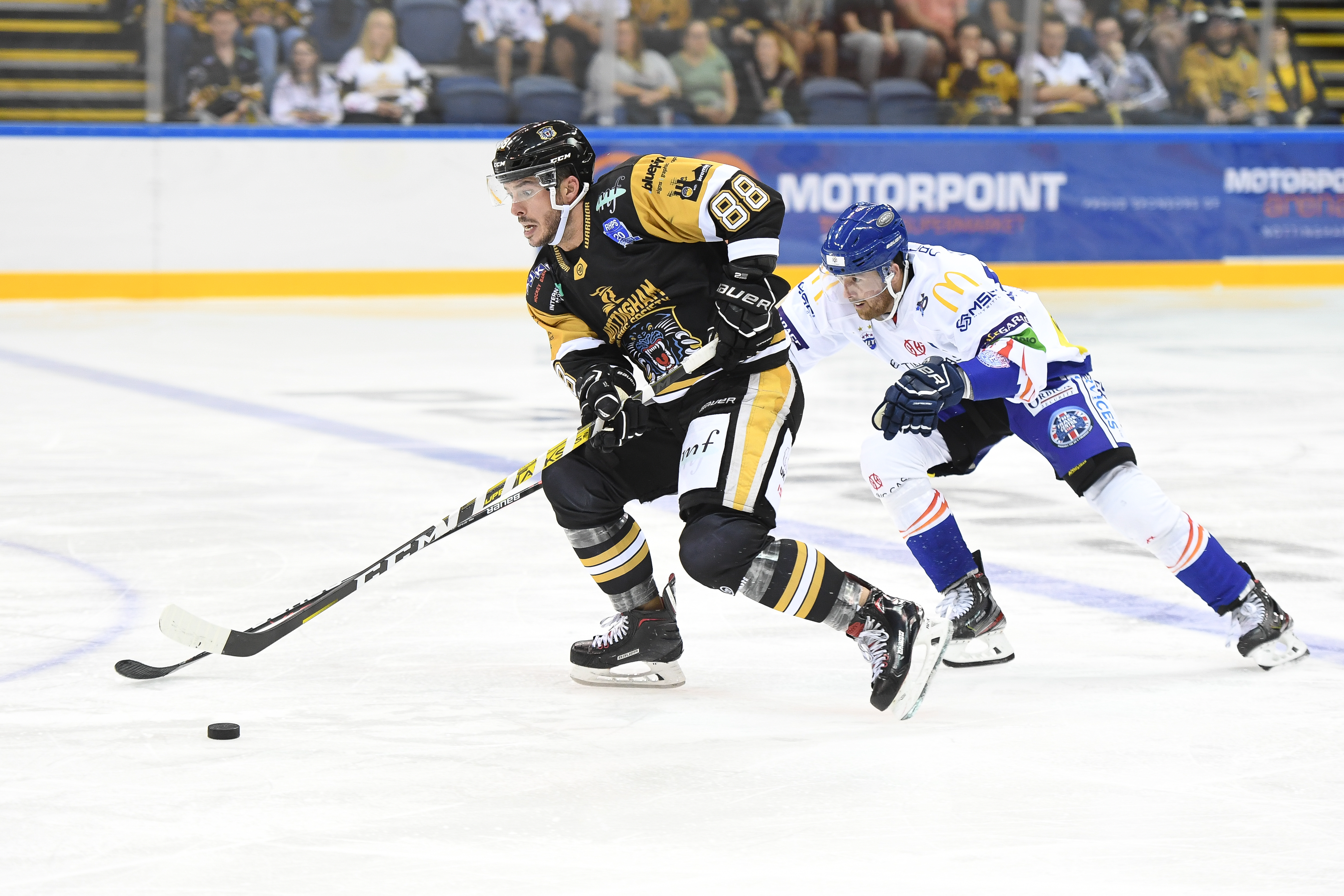 With Marvel heroes moving in for rehearsals our own big show this weekend is the fans' last chance to see their sporting heroes – THE NOTTINGHAM Panthers – until the end of September.
Panthers will be playing on the road for three weekends before they return to the Motorpoint Arena for league action BUT FIRST there's the little matter of getting their Challenge Cup campaign off and running THIS weekend against arch-rivals Sheffield.
Nottingham look set to be injury-free ahead of the weekend. Everyone skated earlier today apart from youngster Joe Hazeldine who, if he shows no reaction overnight, could be set to line-up alongside his more senior colleagues for full training tomorrow.
Panthers are at home to Steelers on Sunday at four o'clock. The box office reports ever-increasing momentum for the sale of tickets for the game which falls at the end of the school holidays, giving families a great way to round off their time together.
Good seats are still available. Get yours from 0843 373 3000, from the box office, or by clicking here to buy online.
DON'T MISS IT ... SEE YOU THERE!