190831 | Challenge Cup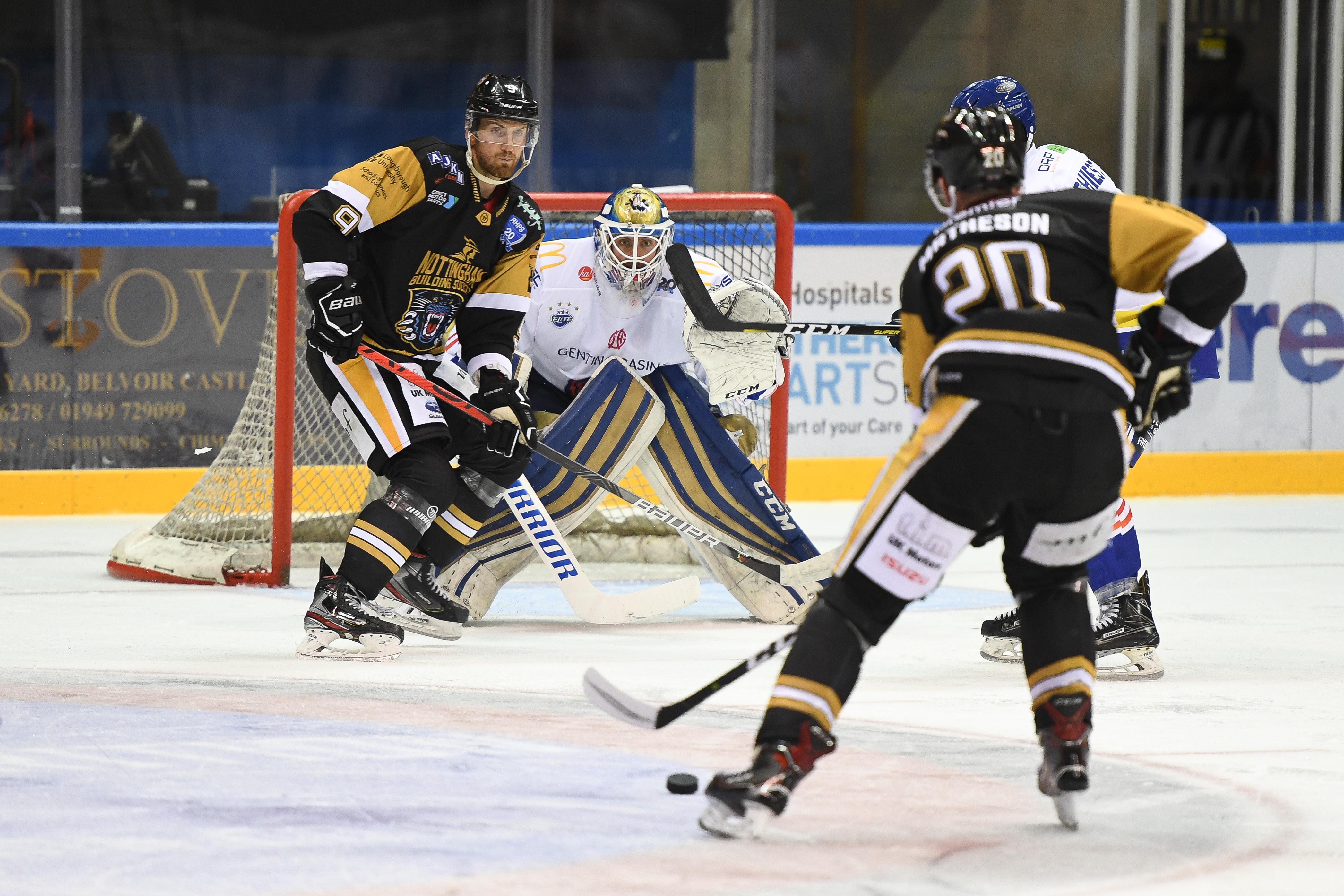 The atmosphere's already building ahead of Sunday's big Challenge Cup clash in Nottingham between Panthers and arch-rivals Sheffield.
The talk of the locker room is all centred round the anticipation of this weekend's action and the box office reports there are now less than a thousand seats available in the bowl.
The match is sponsored by R D R Stoves at the Engine Yard at Belvoir Castle (for all your log burners, accessories, maintenance and chimney sweeping). For tickets call 0843 373 3000, click here to buy online or visit the box office to choose your seat right now.
The way it's shaping up it looks like fans will be able to pay on the door tomorrow (Sunday) but there's no need to risk it and if you buy in advance you get more choice. Meanwhile, there's plenty to check out in the shop in the foyer with a whole range of new merchandise arriving for the game and there's another pile of goodies available on line at the new Panthers on-line store. A fresh batch of replica shirts is due to be delivered next week.
And you could be a winner off the ice too. There'll be a game worn shirt up for grabs in tomorrow's shirt off his back draw, the fifty-50 cash draw will be in operation again with a big tax-free prize and the brand new magazine's back and it's full of great new features and exclusives PLUS a chance to win a signed Lacho genuine warm-up shirt.
PANTHERS v SHEFFIELD. TOMORROW AT FOUR O'CLOCK. ROUND-OFF THE SUMMER IN STYLE … SEE YOU THERE!