190901 | Challenge Cup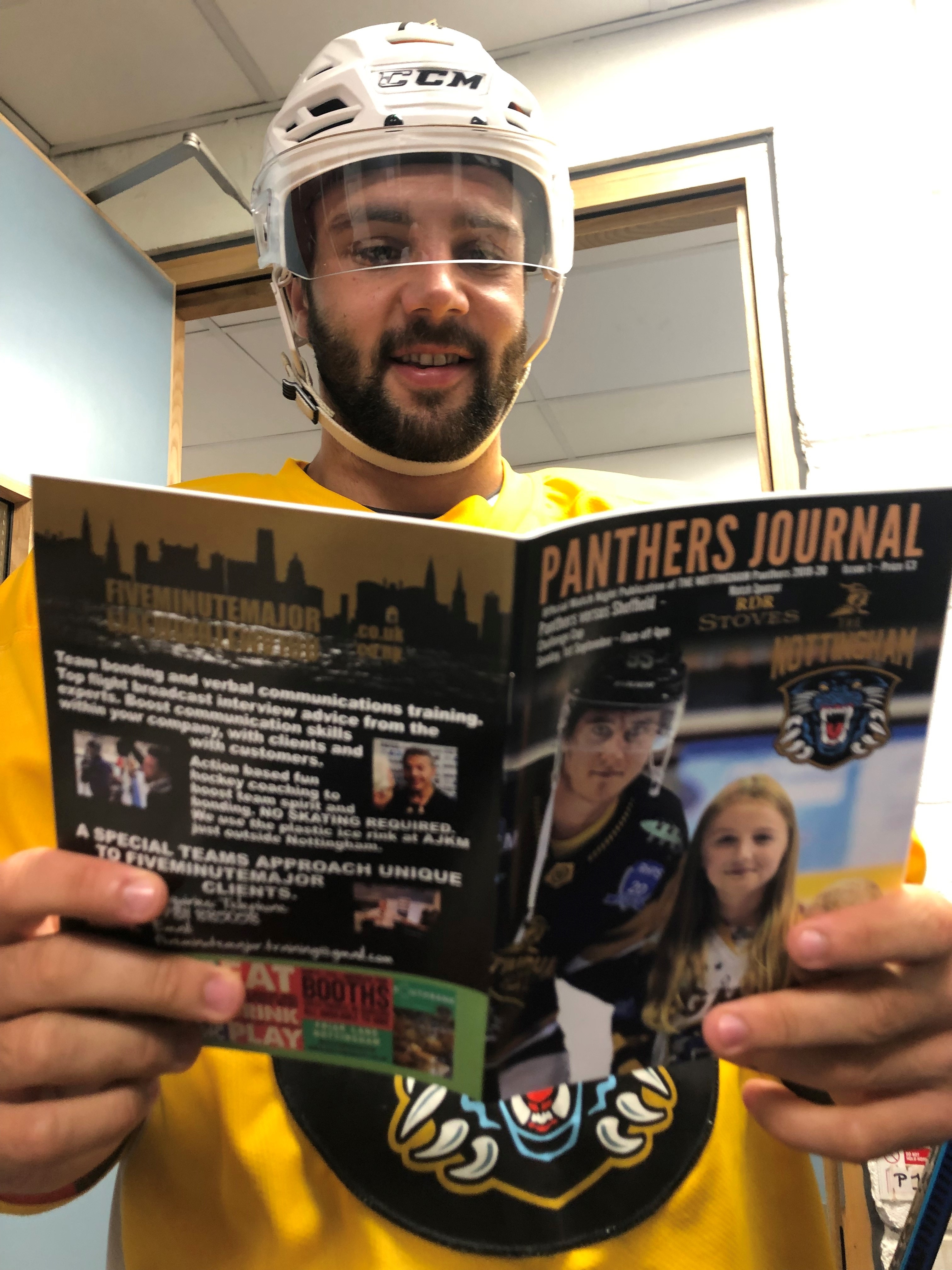 The Nottingham Panthers and Sheffield Steelers meet for the second time in as many days at 4.00pm today but this time it's inside the Motorpoint Arena in Nottingham.
Sheffield took the two Challenge Cup points on offer last night and Head Coach Tim Wallace is looking for a response out of his charges this evening. Tickets for the game are still available and you can get yours by visiting the box office prior to face-off, calling 0843 373 3000 or clicking here to buy online.
Today's game is sponsored by RDR Stoves, you can find out more about them by clicking here.
Issue one of the 2019-20 "Panthers Journal" goes on sale for the first time tonight around the arena for just £3 and features:
Exclusive interview with Player-Assistant Coach Mark Matheson
"This or That" with Brian Connelly
William Quist wall art
Gui Lepine's dream line-up
The chance to win a signed Robert Lachowicz warm-up jersey
and much more!
The ever popuar fifty-50 draw and "Shirt Off His Back" raffle, in which you could go home with the jersey of today's starting netminder, are in operation so gets your tickets from the sellers around the concourse and you could be a winner with The Nottingham Panthers.
Paws will as always be amongst the fans with giveaways from his sponsor Planet Bounce, so make some noise if he's in your block and you could be bouncing all the way to Planet Bounce with Paws.
The greatest mascot in the Elite League will also have giveaways from Flowervision.
You can get to the game using the £2.50 NET Tram event return ticket and don't forget you can still take advantage of the Motorpoint Arena car parking deal that works out at around just £2 per game by calling 0115 876 1444.
After the game the team will be eating food supplied by National Catering.
The main team sponsor of The Nottingham Panthers is The Nottingham Building Society.