190901 | Magazine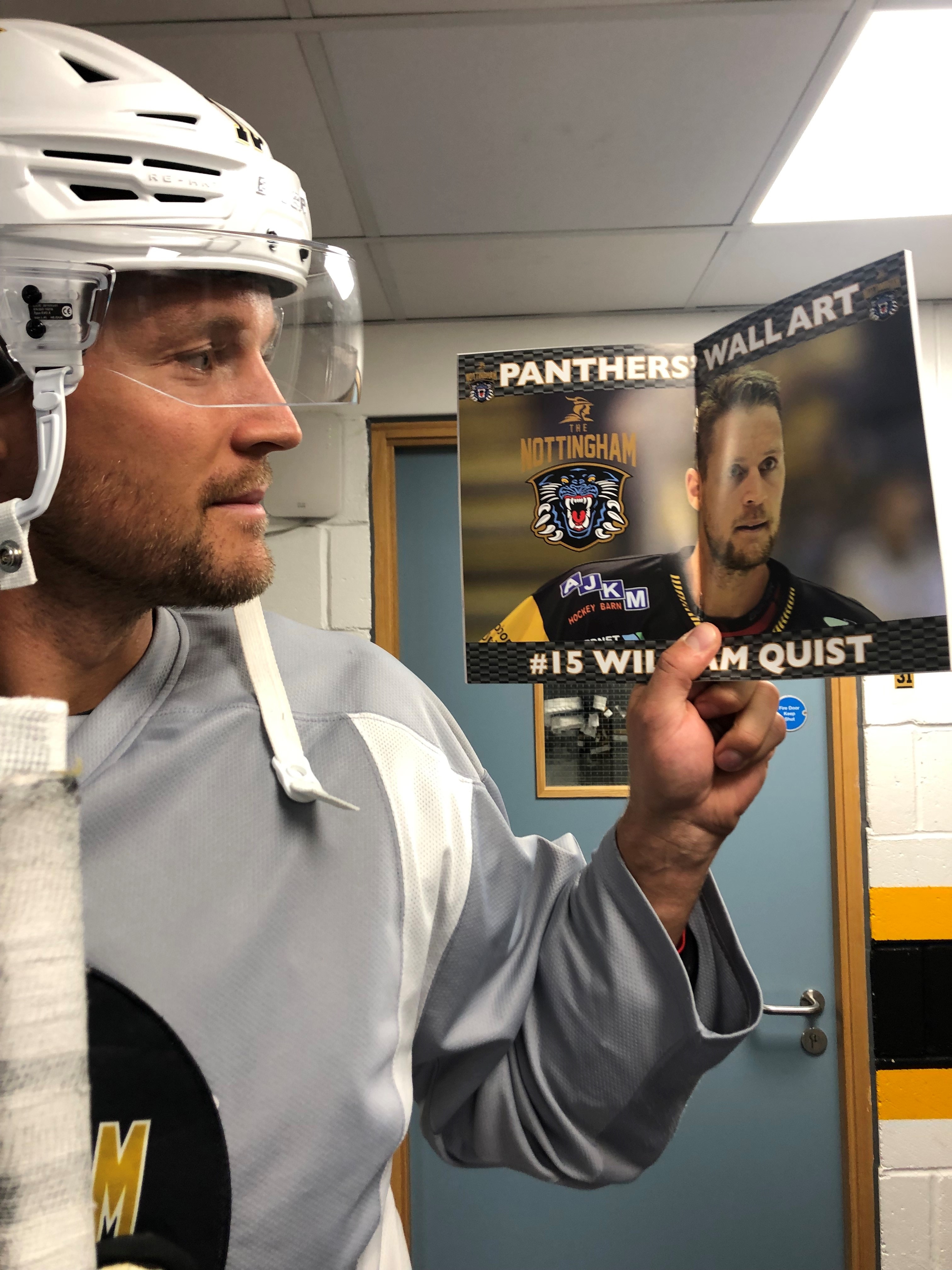 The Nottingham Journal, Panthers' match night magazine is back for the first time this season when the Panthers take on the Sheffield Steelers today at four o'clock.
We always try to bring new features and exclusives in the match magazine and this year will be no exception. Some of the best bits from last season are back by popular demand, some have been tweaked and there are some brand new exclusives too!
The big interview in this issue will be with former Steeler Mark Matheson – "it could have been handled better". Read his exclusive in the magazine.
The players reveal their TOP PICKS, their best five movies, albums, television shows, dinner guests and holiday destinations.
Each issue one player will reveal their BACKSTORY including their favourites such as moments, smells, numbers, sport and athletes.
We've got a two page tribute to Les Strongman and we've got the lowdown on the whole squad this year through the words of Gui Doucet and Tim Wallace.
Our WALLART this issue is a centre spread poster of William Quist.
Each issue one player will reveal his dream team of present or former team mates.
We've got one player's EITHER-ORS, do you agree with his picks, eg Batman or Superman…tea or coffee?
We've got a stunning new "WHERE ARE THEY NOW?" feature on players gone by.
AND OF COURSE WE'VE GOT ALL YOUR FAVOURITES TOO, STATS, REPORTS, FIXTURES, AND COLUMNS INCLUDING IN ISSUE ONE BOTH GUI DOUCET AND TIM WALLACE.
And the free to enter shirt prize draw is back too!
WHAT'S NOT TO LIKE? Get yours on today at the clash with Sheffield. SEE YOU THERE! Tickets on sale now.