190905 | Panthers vs Clan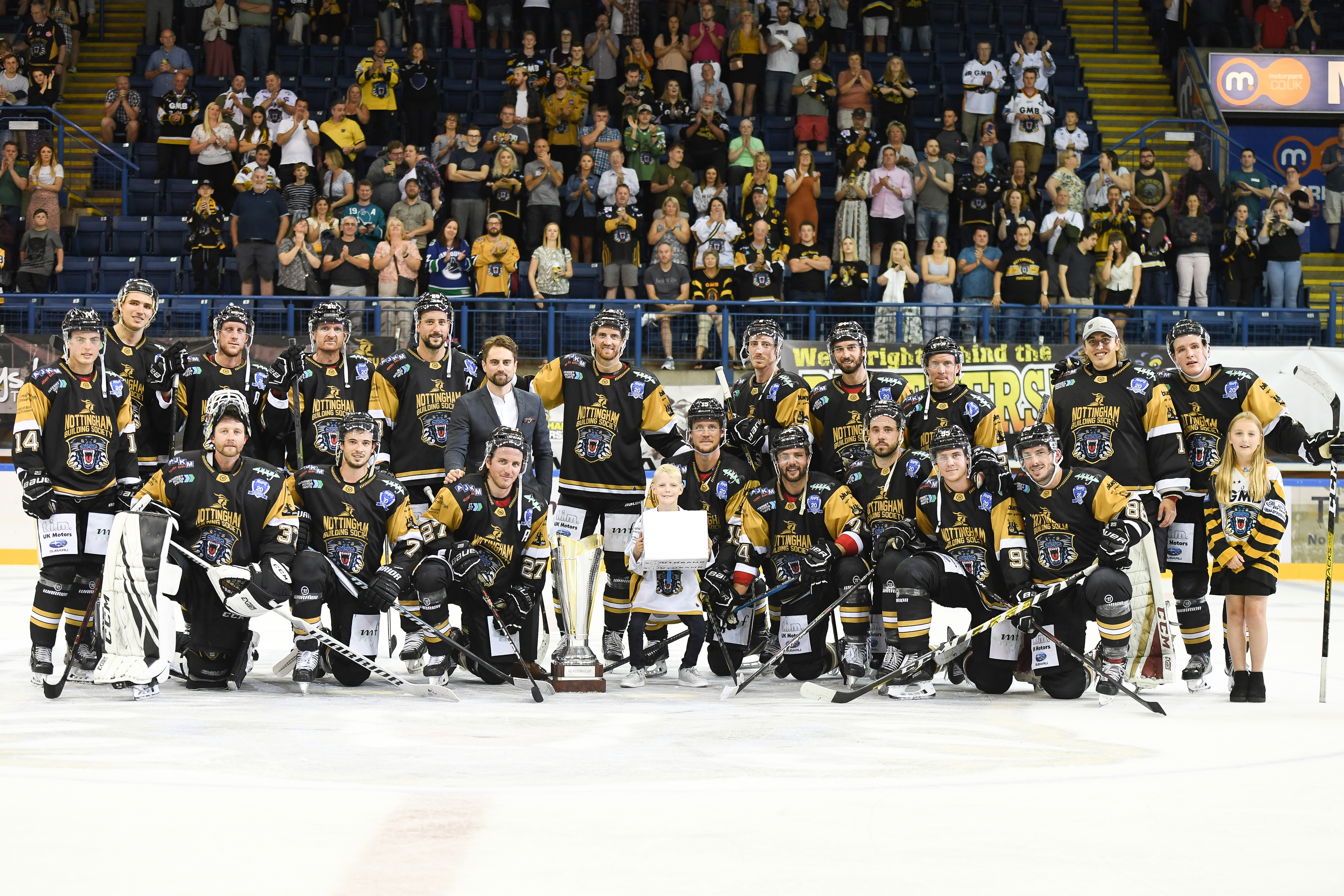 Marvel's superheroes currently occupy the Motorpoint Arena but your heroes, THE NOTTINGHAM Panthers, will return to home-ice for a double header against the Glasgow Clan on September 28th (face-off 7.00pm) and 29th (face-off 4.00pm).
The games will mark the first meetings of the year between the two teams and if previous seasons are anything to go buy it's guaranteed to be two more can't miss games for fans of both sides with league action being well underway by the time the puck drops.
Zack Fitzgerald now sits at the helm of the Scottish outfit, after Pete Russell's departure over the summer, and he'll be looking for his team to make a statement in what could be a pivotal two games in the season series between the teams as The Nottingham Panthers' Head Coach Tim Wallace brings his charges home from a near month long road trip.
There'll be a new match night magazine available, the fifty-50 draw will be in operation as will the "Shirt Off His Back" raffle in which you could take home a gameworn and sweaty jersey, handed to you by the player, after the game.
And it's just not the players that will return to the Motorpoint Arena. Paws, sponsored by Planet Bounce, will also be back and amongst the fans with giveaways from Planet Bounce and Flowervision.
There's also THE BRAND NEW JUMBOTRON, the biggest indoor jumbotron in the UK, bringing a whole new match night experience.
Taking all of that into consideration your night with The Nottingham Panthers is sure to be an unforgettable one.
Come on down and welcome the team back to Nottingham. Book your tickets to both games against the Clan by visiting the Motorpoint Arena box office, calling 0843 373 3000 or clicking here to buy online.