190905 | Rheault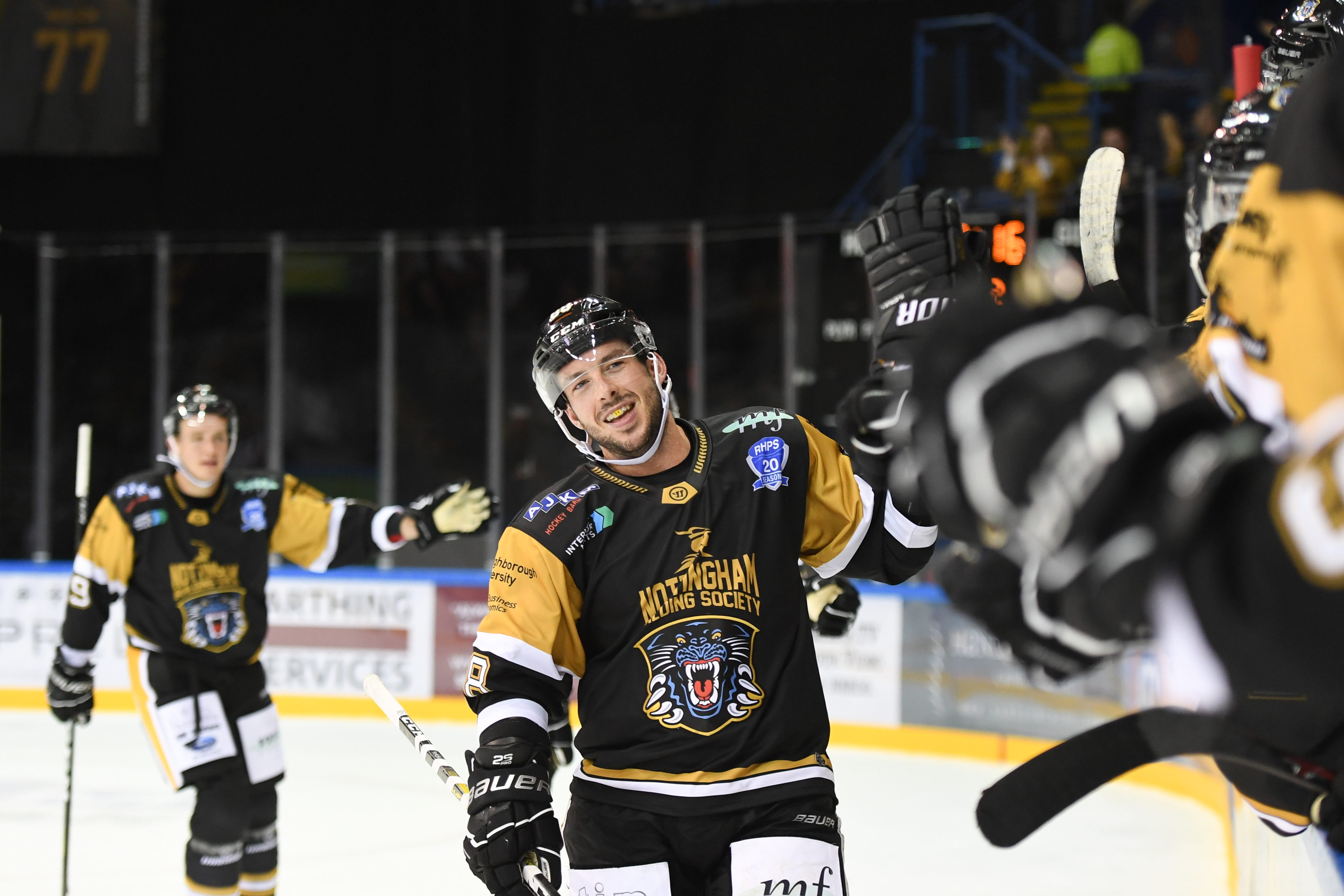 With the Elite League regular season set to get underway this weekend PanthersTV, with Jeremias Chimney Systems, caught up with second year forward Jon Rheault ahead of THE NOTTINGHAM Panthers' road trip to Guildford on Saturday night.
The American forward says that the teams sights are set on the Guildford Flames, entering their third year in the Elite League, and says discipline will key against a team with a very dangerous powerplay.
Jon has recorded five points (two goals and three assists) in the five games he's played so far this season, three in the pre-season and two in the Challenge Cup, and says he's feeling good after a regimented work-out programme throughout the off-season to avoid a repeat of his injury plagued 2018-19 campaign.
See the interview in full below only on PanthersTV, with Jeremias Chimney Systems.
You can see Jon and his his teammates return to the Motorpoint Arena when THE NOTTINGHAM Panthers take on the Glasgow Clan in a home-ice double header on September 28th (7.00pm) and 29th (4.00pm). You can book your tickets for both of those games by visiting the arena box office, calling 0843 373 3000 or clicking here to buy online.