190910 | Carr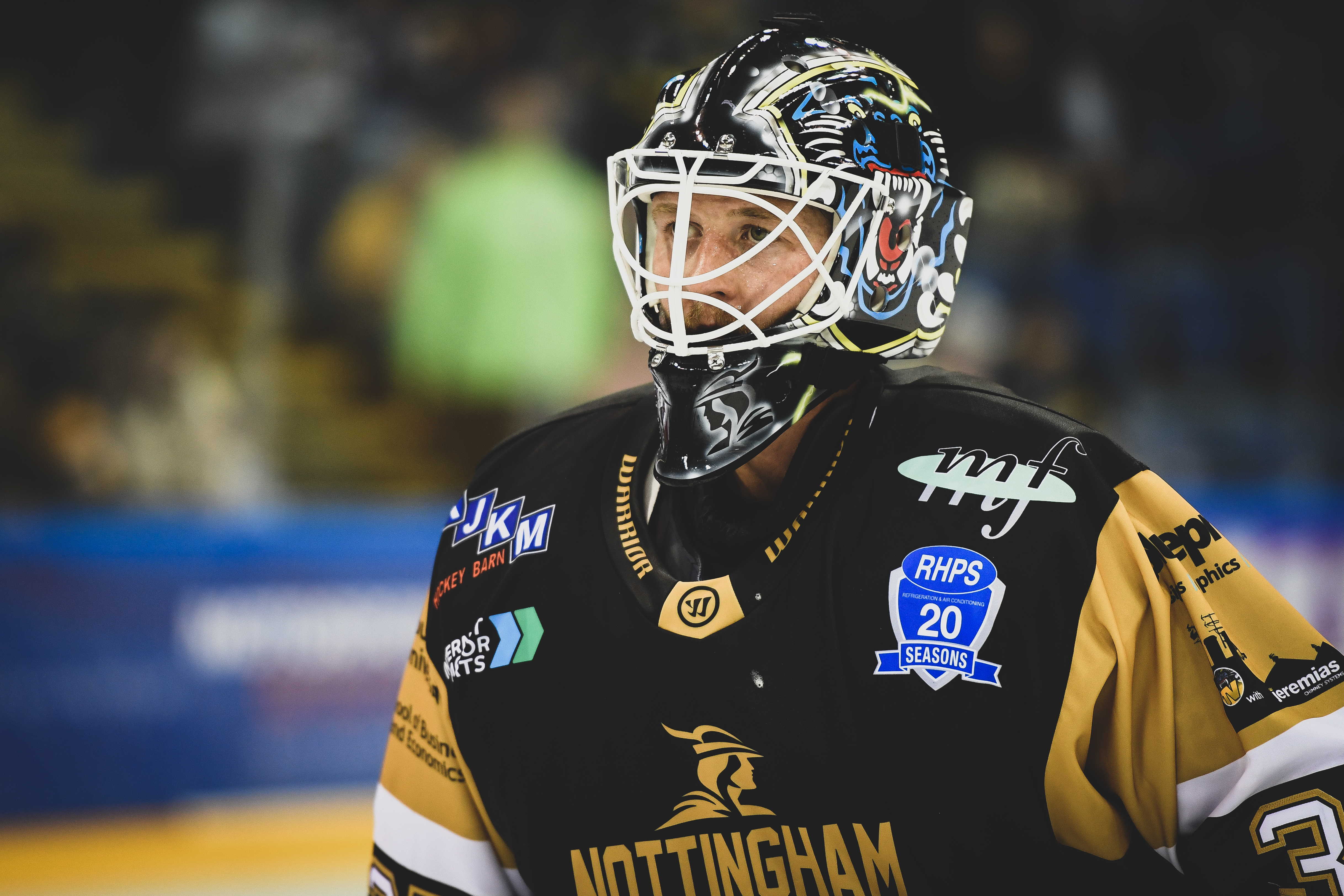 PanthersTV, with Jeremias Chimney Systems, caught up with Kevin Carr before practice this morning.
The netminder looks back on his first month as a member of THE NOTTINGHAM Panthers and talks about Saturday night's big win in Guildford to start the regular season campaign and also speaks about sharing the goal with GB international Jackson Whistle.
See the interview in full below only on PanthersTV, with Jeremias Chimney Systems.
You can see Kevin and THE NOTTINGHAM Panthers return to the Motorpoint Arena when the Glasgow Clan visit Nottingham for double header action on September 28th (7.00pm) and 29th (4.00pm). You can book your tickets by visiting the box office, calling 0843 373 3000 or clicking here to buy online.