190911 | Wristband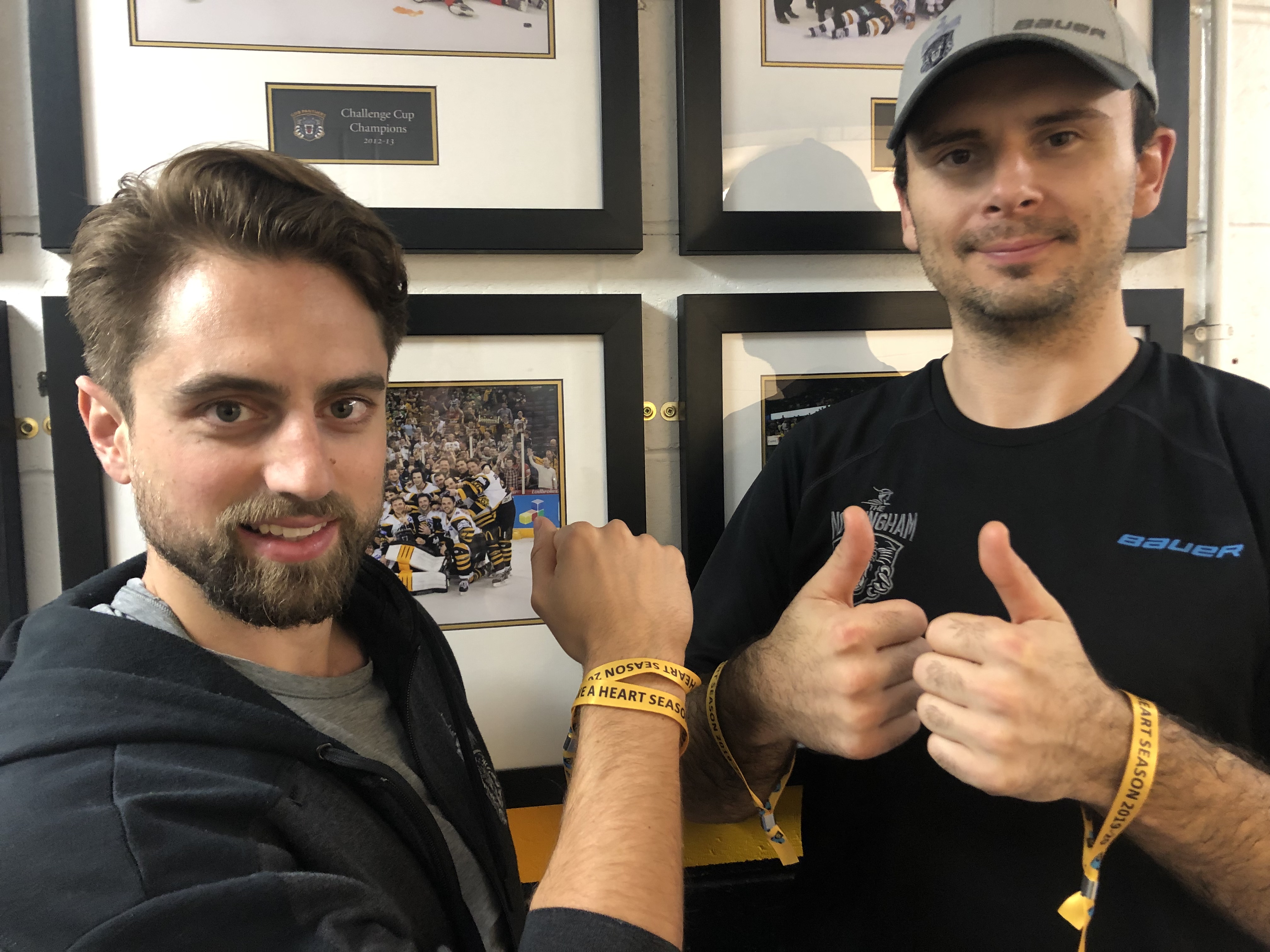 The charity wristbands carrying the "Have a Heart" legend alongside the special Paws mini logos have arrived at the office and will be on sale at the home games against Glasgow.
Head Coach Tim Wallace and Director of Hockey Gui Doucet were the first to try them out. Have a Heart Ambassadors Abigail Dove and Tommy Bond will be looking after sales for us as we raise funds for the Trent Cardiac Unit throughout the season.
The wristbands are £2 each (or more if you're feeling generous) and will be available from the merchandise unit in the foyer at home games starting at the homecoming games against the Clan.
Tommy is the match mascot on the Saturday so Abigail and her family will be manning the stand on the 28th with the Bond family looking after the Sunday match.
Tickets for the games are on sale NOW!