190913 | Sponsorship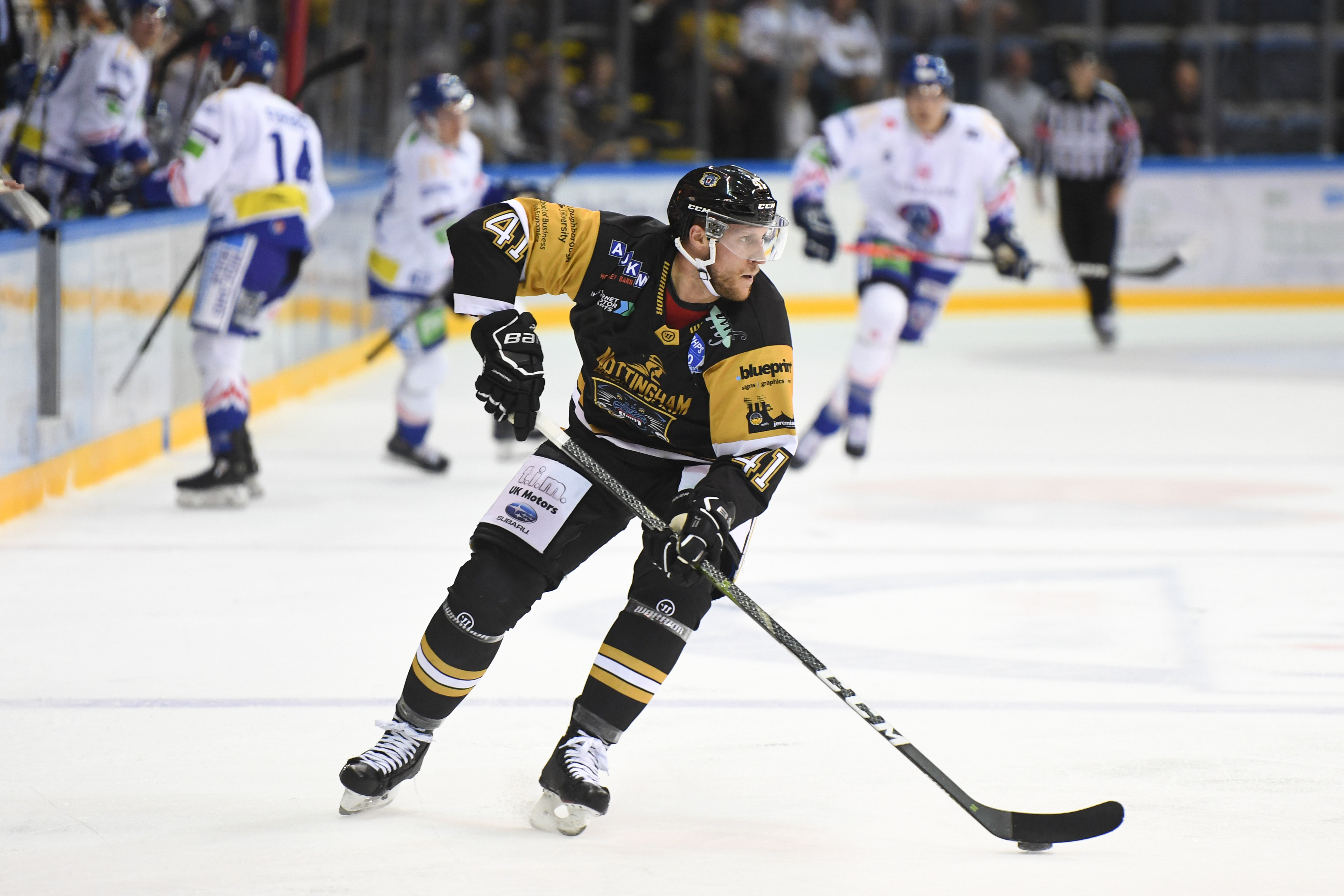 There are now just over twenty player sponsorship packages available for season 2019-20 and we haven't played a home league game yet!
Most of the vacancies are in the £500 Platinum section which is aimed at small businesses and includes a chance to win a match sponsorship package if/when Panthers reach the end of season play-offs. Platinum sponsors get a little bit more space in the magazine too, so they can advertise their businesses.
There are just two Gold packages (£350) still available and there are a handful of Silver Packages. We run two packages in each category and they're aimed at families or groups of friends or individuals.
Platinum and Gold sponsors are guaranteed a game-worn playing jersey and Silver sponsors are presented with their player's warm-up jersey at the end of season awards show.
Compared to auction prices the packages are an absolute bargain. You also get a mention in the new Panthers Quiz Annual that's coming out later in the season, on your player's page here on the website and you get your picture with the player in every edition of the Panthers' match night magazine, the Journal.
To book a package call us on 0115 9413103 or email us at info@panthers.co.uk
Currently available:
Gold: Jens Jakobs and Jordan Kelsall
Silver: Joseph Hazledine, Jordan Kelsall, Alexis Loiseau, Daniel Fick, Sam Herr, Dylan Malmquist and Jackson Whistle
Platinum: Josh Tetlow, Jordan Kelsall, Mark Matheson, Alexis Loiuseau, Kevin Carr, Daniel Fick, Sam Herr, Dylan Malmquist, Jackson Whistle, William Quist, Jens Jakobs and Brett Bulmer