190919 | Lachowicz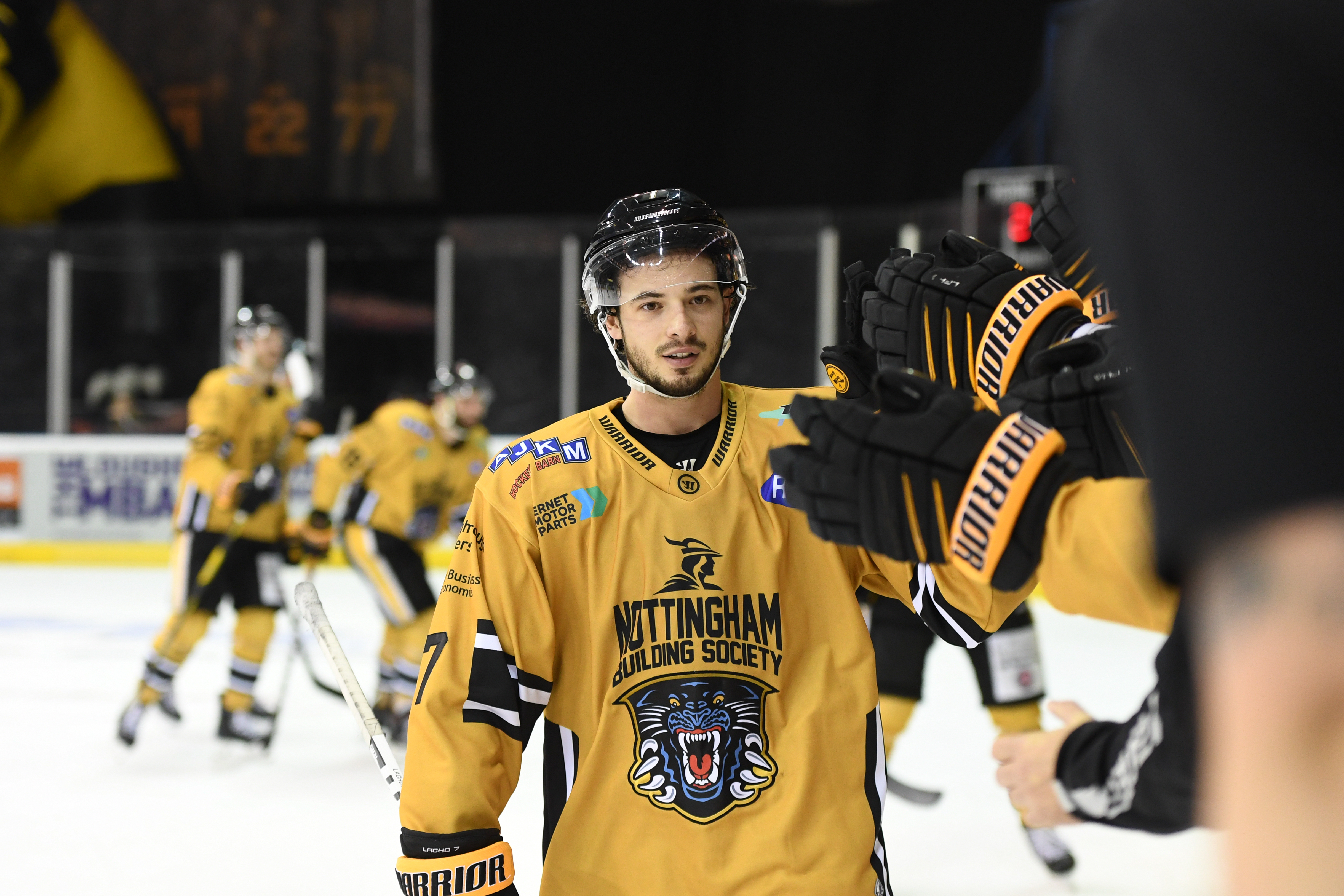 The Robert Lachowicz Testimonial Dinner will take place on Monday 14th October (7pm for 7:30pm) in the unique setting of Trent Bridge cricket ground hosted by former BBC presenter Owen Bradley,
This is your chance to get close to some of the biggest names in Panthers' history with each table accompanied by a Panther player past or present.
A top-of-the-range three-course meal will be provided by the staff of Michelin-star Nottingham-born chef Tom Sellers, who used to play ice hockey with Lachowicz in the Nottingham juniors and has a link with Trent Bridge with the recently-opened Six Restaurant as part of the Radcliffe Road stand redevelopment.
Tom Sellers said: "I am honoured to be working with Rob on his testimonial and have great memories from our days playing hockey as a junior in Nottingham.
"It is fantastic that the event is at Trent Bridge, a venue I have great links with and I am sure it is going to be a wonderful night."
The dinner will take place in the Derek Randall Suite on the Hound Road side of the ground, giving amazing views across Trent Bridge.
For more information, including how to book your place at the dinner, visit Rob's testimonial website by clicking here.