190920 | Wristband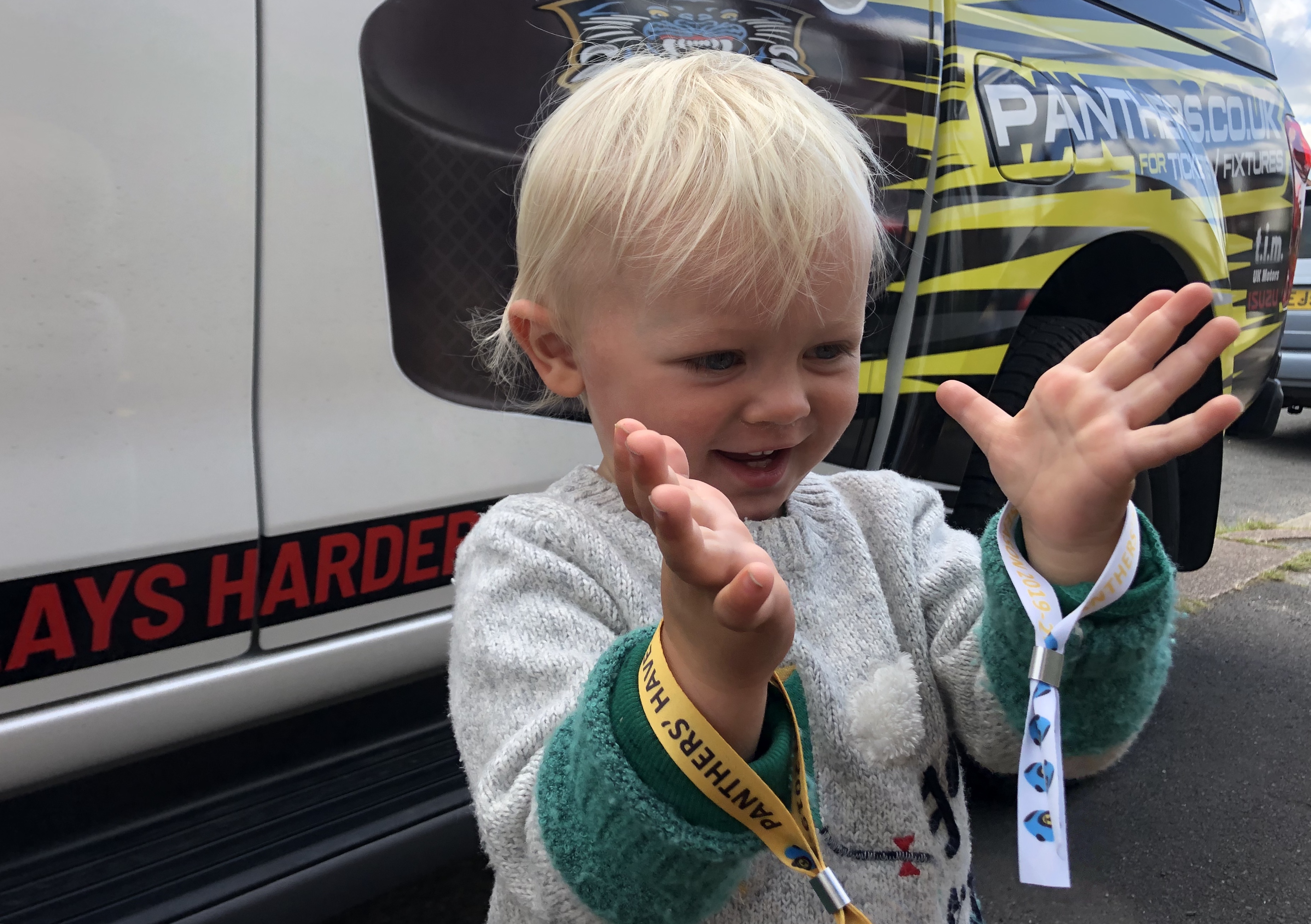 The return of live ice hockey to the arena next weekend sees the start of the Panthers' season long fund-raising for their 'Have a Heart' campaign with the launch of the special charity wristbands.
The festival-style wristbands will be available from the merchandise booth in the foyer before the games against Glasgow next Saturday and Sunday.
Our Have a Heart Ambassadors Abi and Tommy and their families are looking after the sale of the wristbands (two colour-ways) and we're looking for donations of just £2 each (more if you like).
Director of Hockey Gui Doucet has already bought his and the GM's grandson Noah loves his (see picture above).
Get yours next Saturday and Sunday against Glasgow.