190924 | Shirts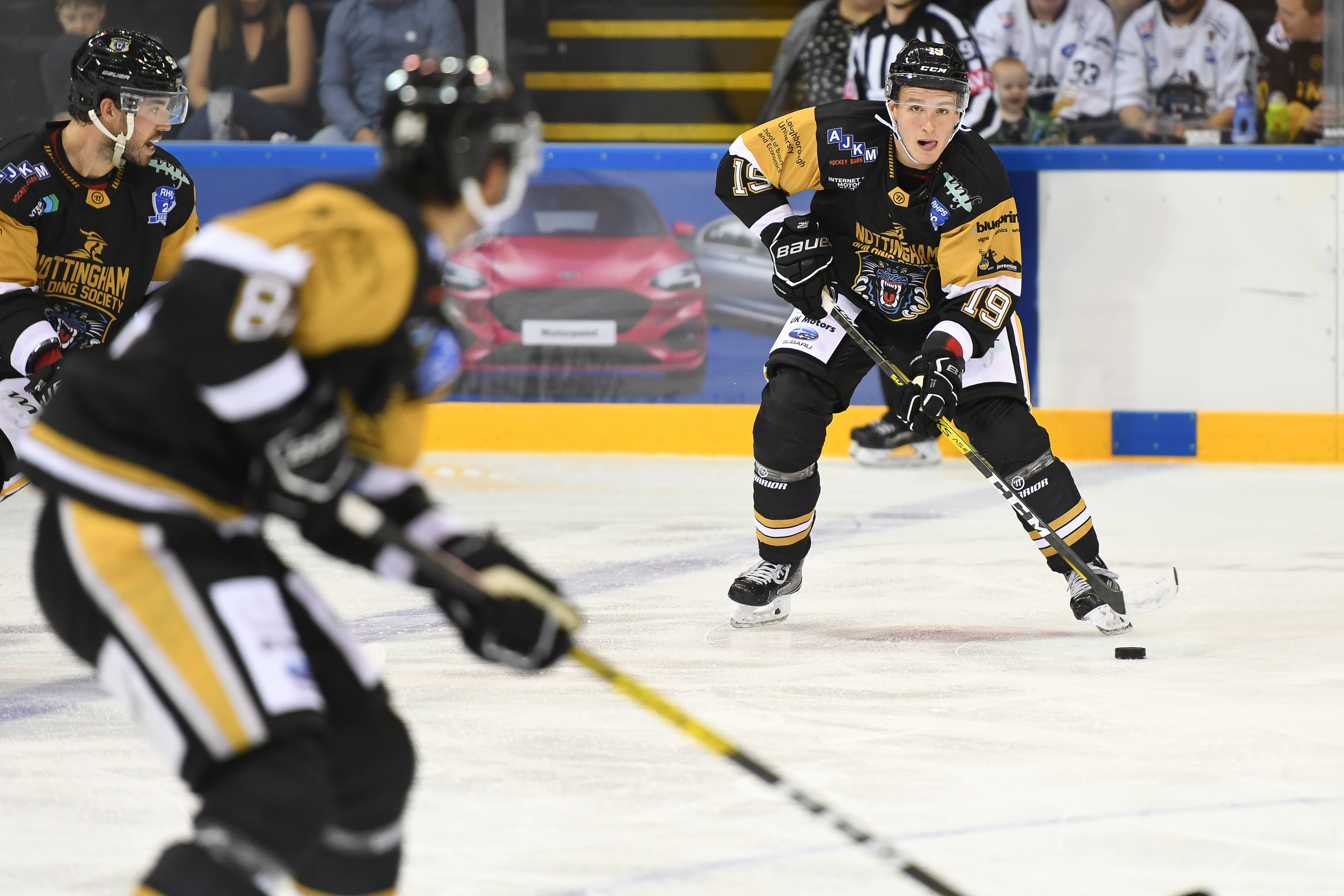 THE NOTTINGHAM Panthers are in home ice action on both Saturday and Sunday this weekend as the in-form Glasgow Clan visit for league action.
Good seats are still available for the games and fans will have a chance to win three top drawer shirts!
The shirt off his back on Saturday will be Georgs Golovkovs #19 shirt in the black design.
On Sunday Panthers will be in their Nottingham Green shirts and the shirt off his back prize will be Sam Herr's #41 top.
The draws will take place during the third periods each day and the winner will get the chance to collect their prizes from the players at the locker room after each game.
Meanwhile, the new edition of the magazine will be on sale across the weekend, packed with articles and features you can't get anywhere else and including the free shirt draw with a chance to win a rare 70th anniversary design white shirt with retro logo.
Panthers have been on a three weekend road swing but the ice is finally available again and this weekend the boys are back in town.
Tickets from 0843 373 3000, by calling in at the box office, or by clicking here to buy online.
NOTTINGHAM PANTHERS – BORN TO BE WILD! SEE YOU THERE!